This sweet picture of my hen Rose and one of my chicks.
She always cuddles up to this chick even at night in the coop ( she didn't hatch the chick)
I think she's finally warmed up to them.
I just love that all my birds so affection to each other and are total love bugs.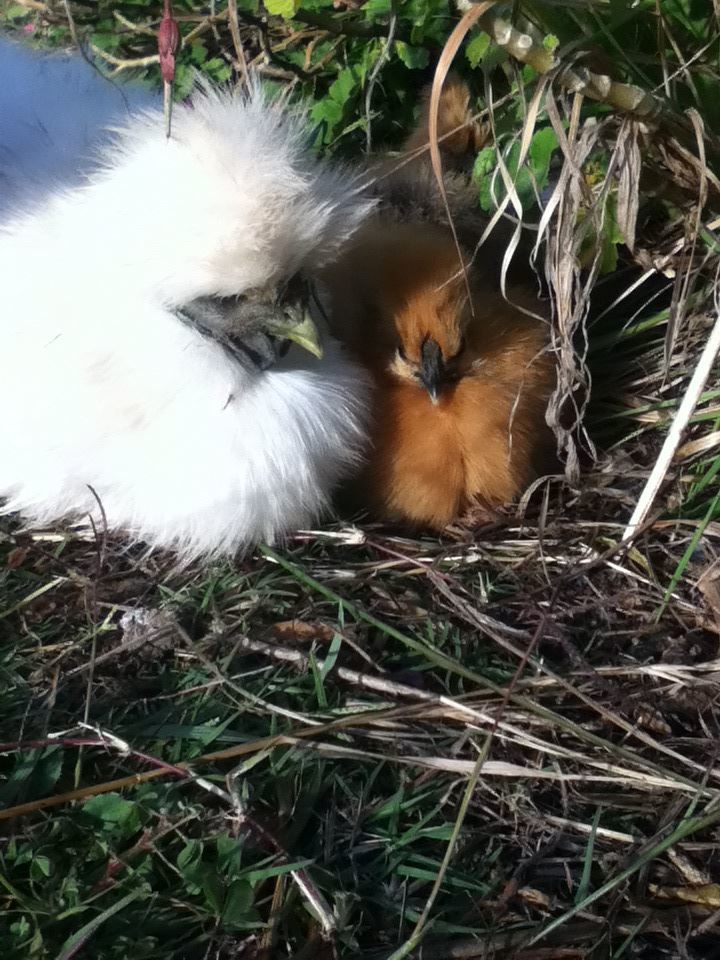 Owner of 7 Silkies- Thunder,Rose,Lily,Izzy,Bee, Charlotte,Belle,Lucy and Tree bird <3
Everything happens for a reason- ♥R.I.P Owl ♥ ♥R.I.P Lucky♥ 
http://christiechickens.blogspot.com
Owner of 7 Silkies- Thunder,Rose,Lily,Izzy,Bee, Charlotte,Belle,Lucy and Tree bird <3
Everything happens for a reason- ♥R.I.P Owl ♥ ♥R.I.P Lucky♥ 
http://christiechickens.blogspot.com