Pics and description, start to finish of my chicken coop.
**Zoolander....darn I got excited typing!
This is the coop I made for my girlfriend, we think it turned out pretty good.  All in all, we spent less than $30, just because all the wood was left over from tearing the old roof off of our shed.  
I just laid down a basic design on 1 sheet of graph paper, and got the frame up, then went from there.
In hindsight, there are a few things I would do differently, but it's solid, and provides easy access to clean and get eggs.
If you have any questions let me know...it only took them 1 day to get used to it and now instead of hanging out in the run, they are in it at night!
Beginning of the frame: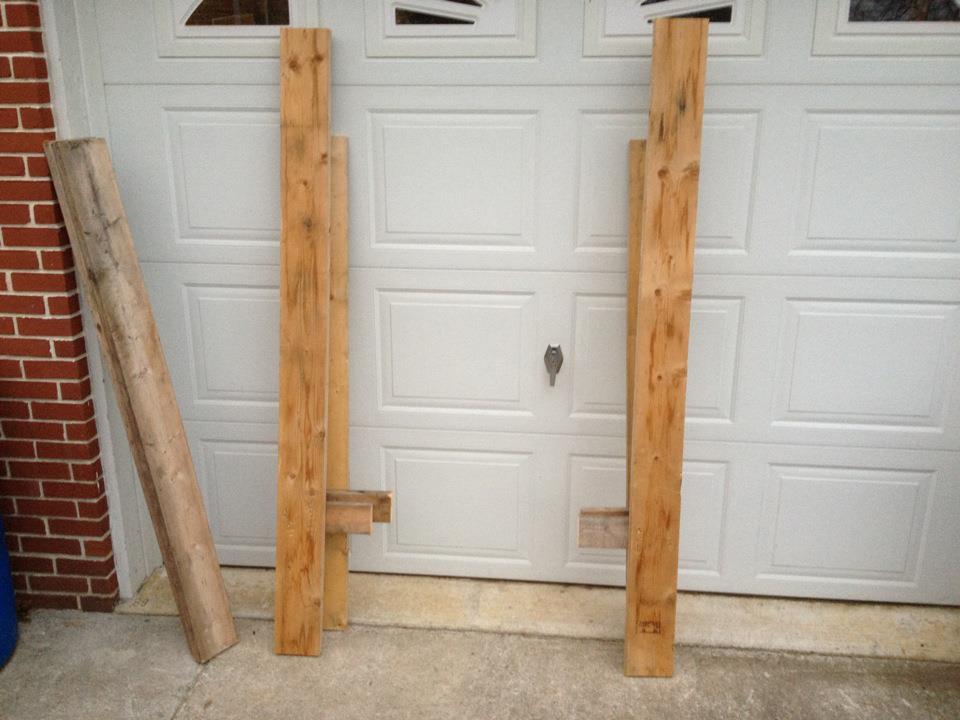 End of first evening: Frame almost finished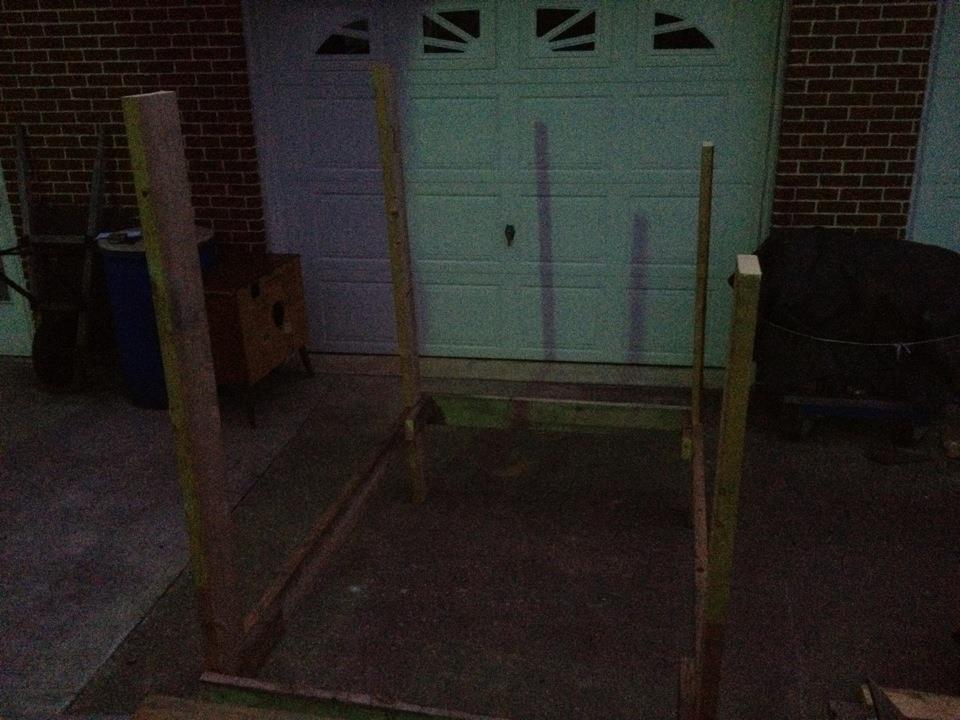 Roof line made, had I thought a little more, I would have butted all the joints instead of nailing the outside on the short
end as well as the crossmembers on the top...but, it worked, and my first real construction of anything of any size.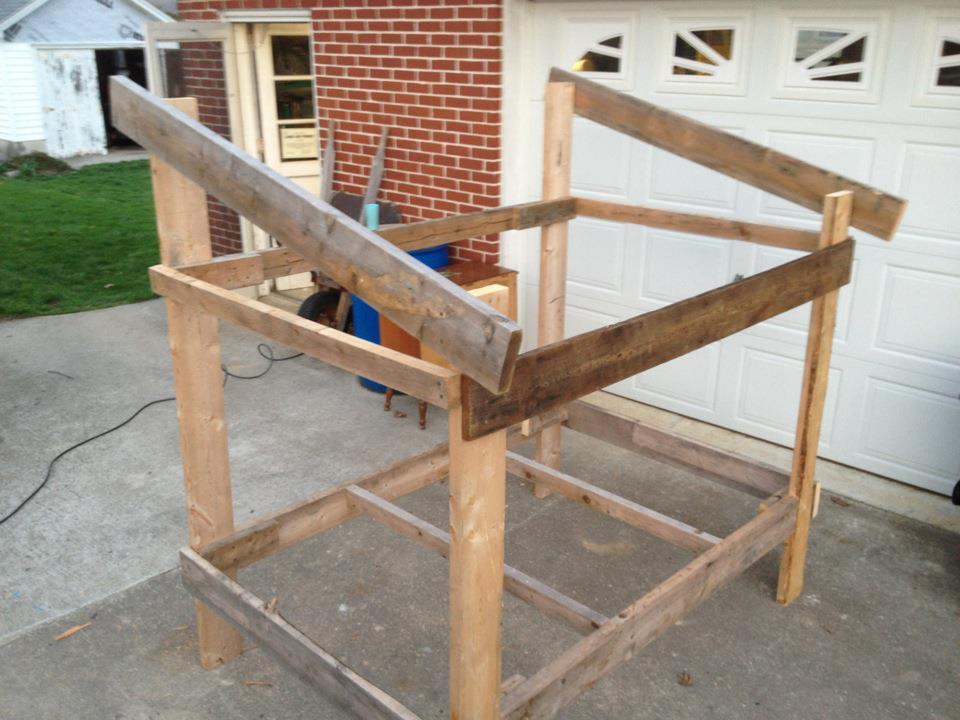 Roof laid out, centered to fit a 4' piece of plywood perfectly and use whatever's left for the other side.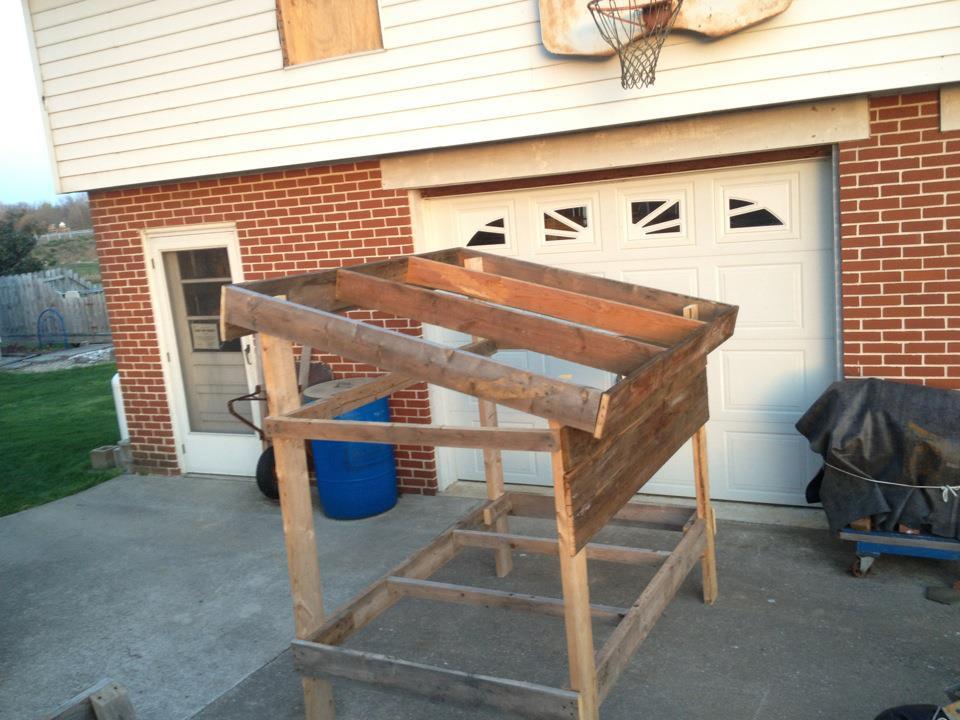 Flooring from the roof of the shed we tore off, as well as chicken door laid out (started to get heavy)
Egg boxes made from old military crates, and put a sloped section on top so they can't lay eggs up there...
(found out the dummies like to get up there and try to stand there anyway lol)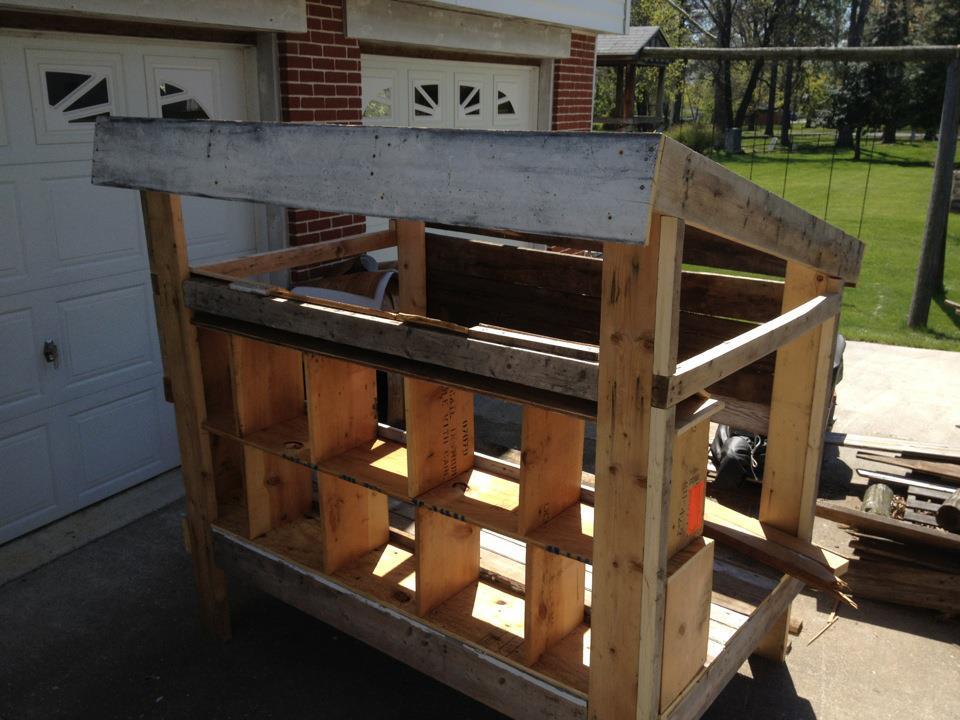 Same crates used for doors, old hinges and latches from same crates: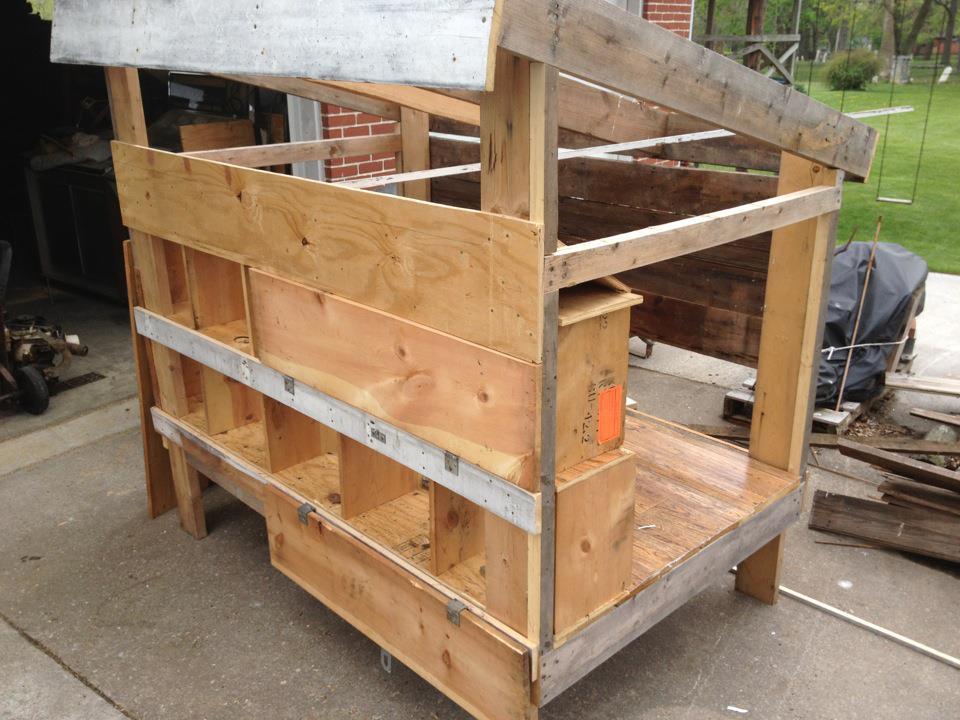 Vinyl flooring scored from the dumpster of the local flooring business (the owner even went in to get it for me)
***side note, shouldn't have put the little pieces in front of the egg box..they just roost there..whooops***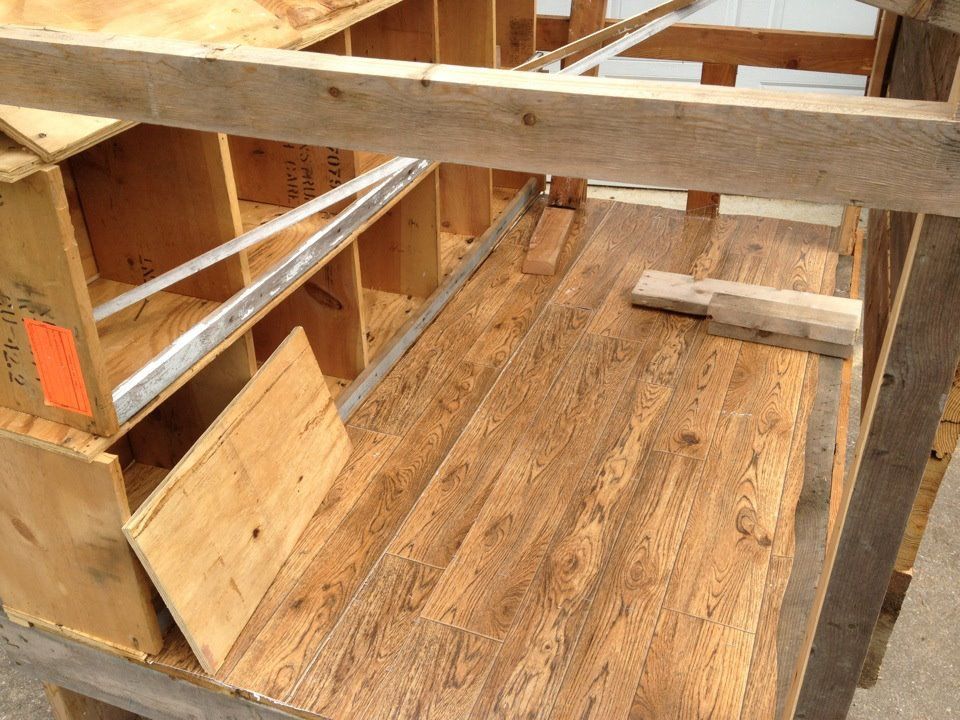 Roof put on, tar paper starting to go on...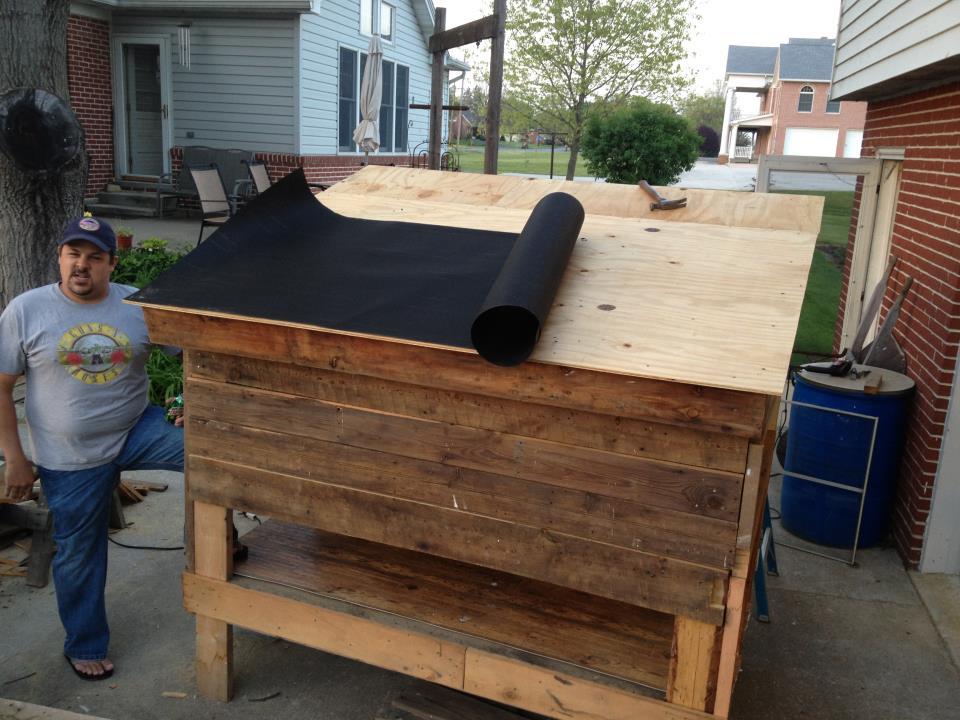 Roost installed...I didn't think they would get up there...but they do... +1 dad.
All egg doors at least have hinges now...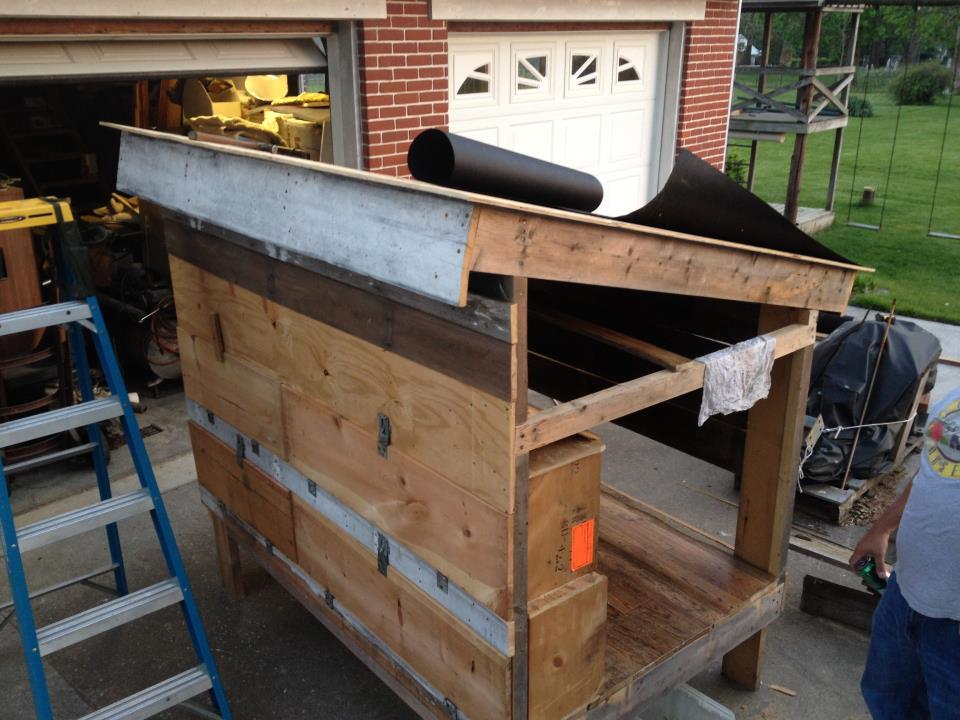 my dad and best friend readying it for transport: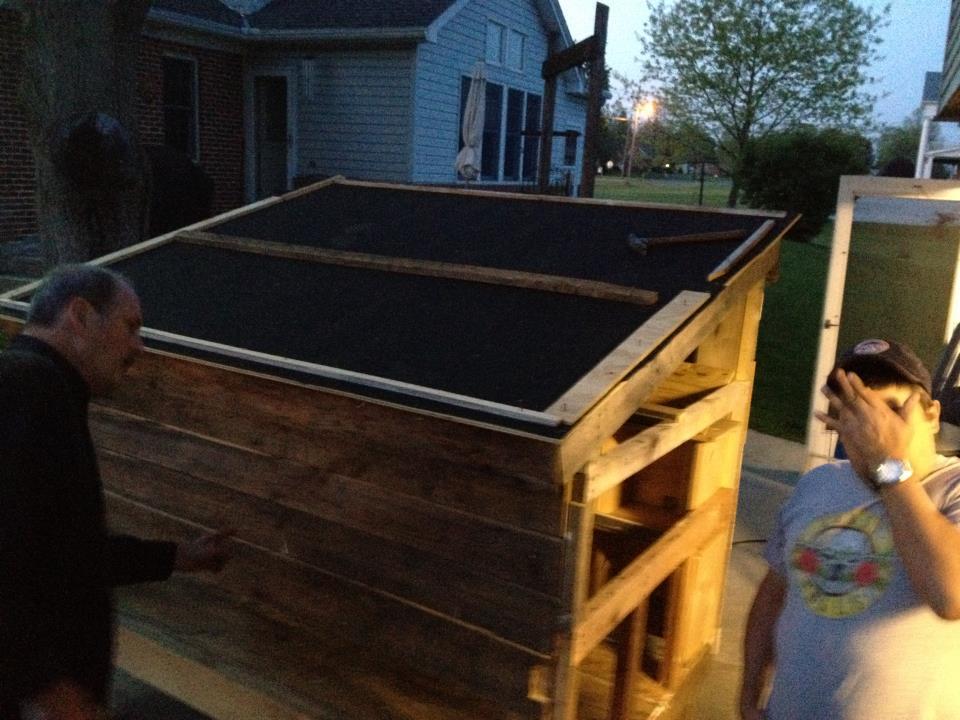 how to move it by yourself: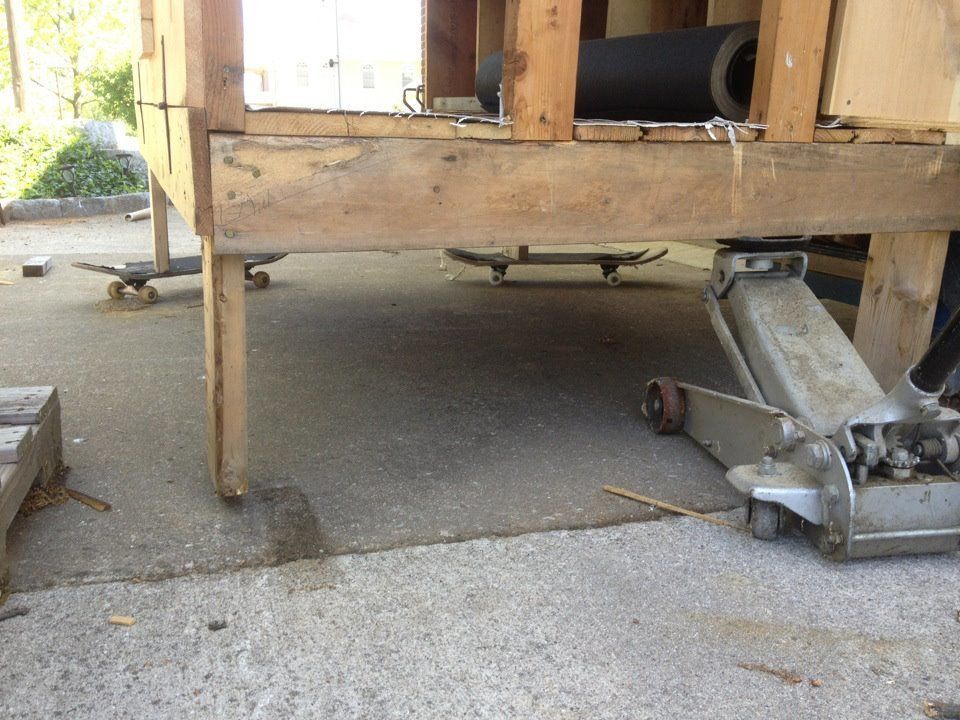 not as easy as it looked: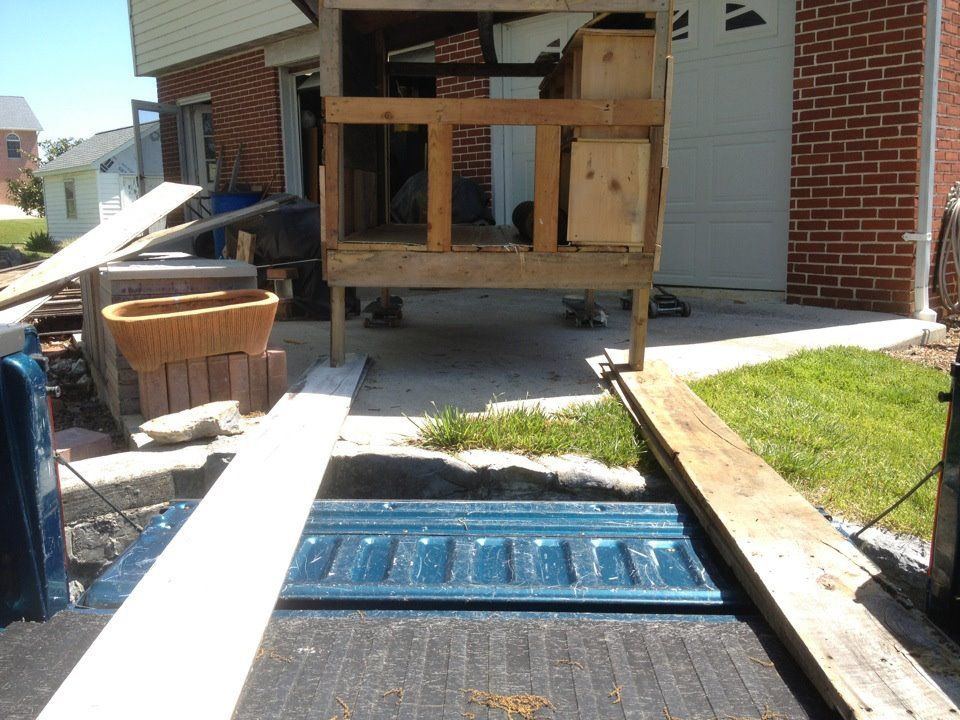 Good thing we found these antique skates!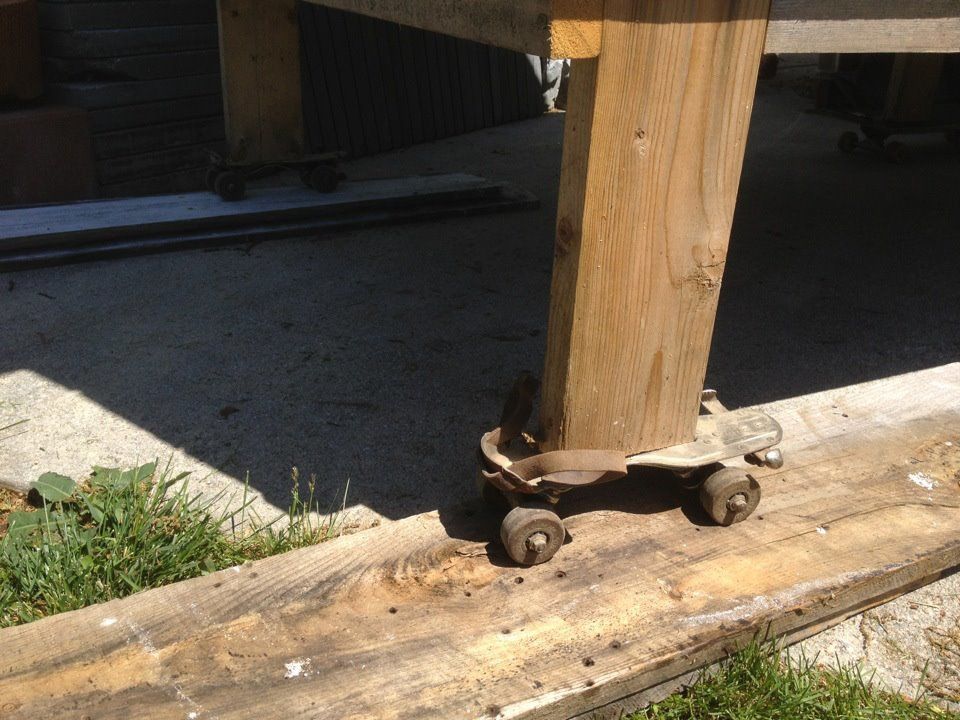 To give you an idea, that is a full size F250 superduty single cab.
Took a LOT of time to get it down...but it went down!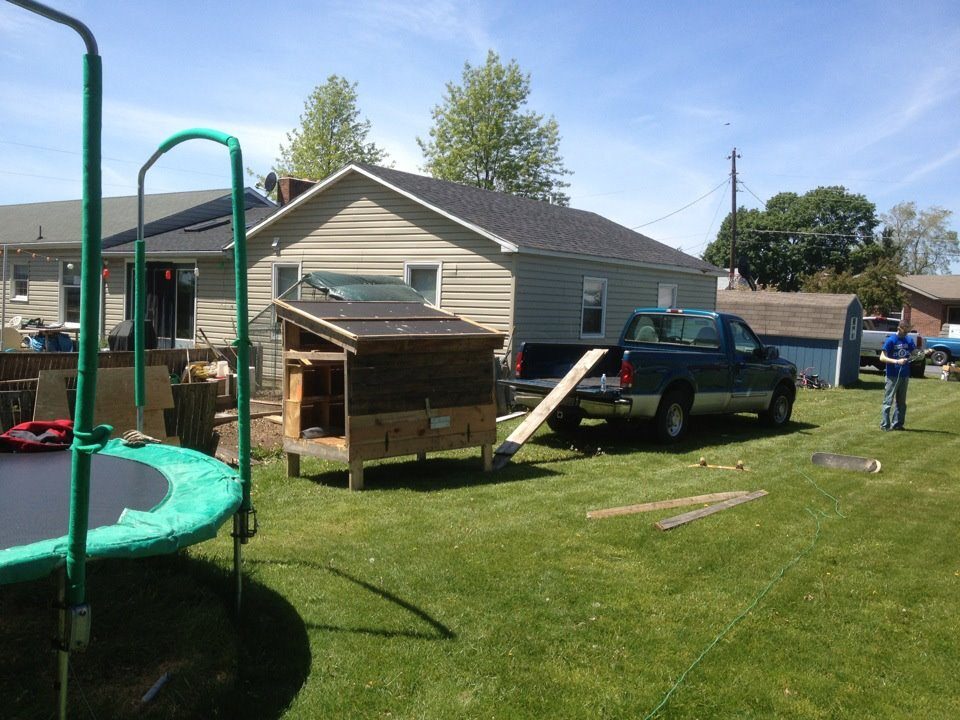 We got it into place with the help of some big long steel poles to use as handles underneath.
Then put both ends on and secured the netting to the front: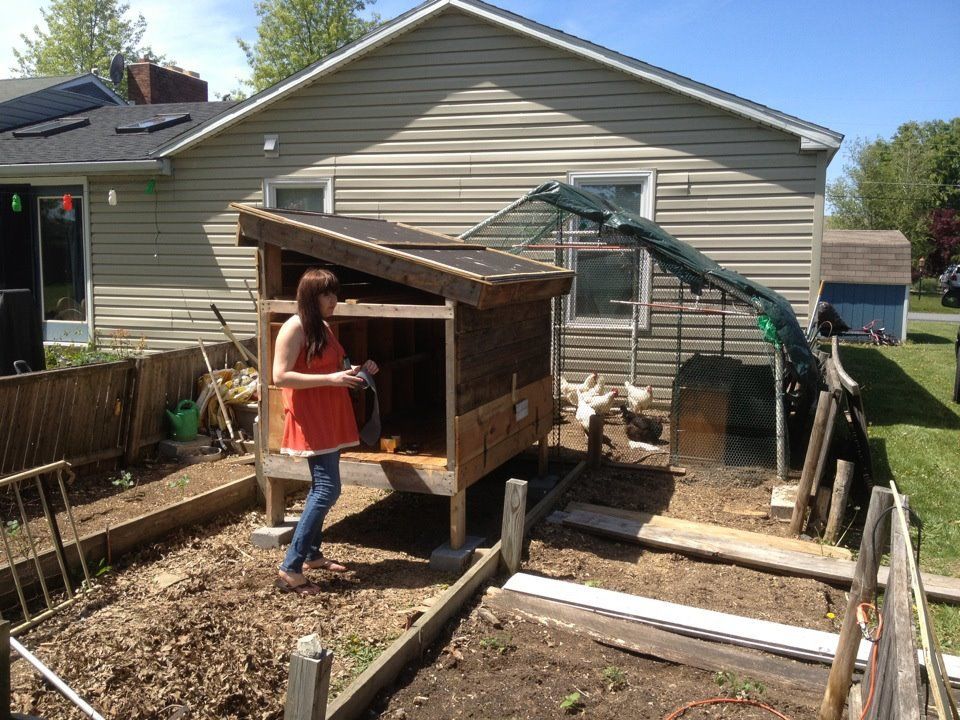 This felt great to finally be done after over a month of work on weekends and nice evenings after work.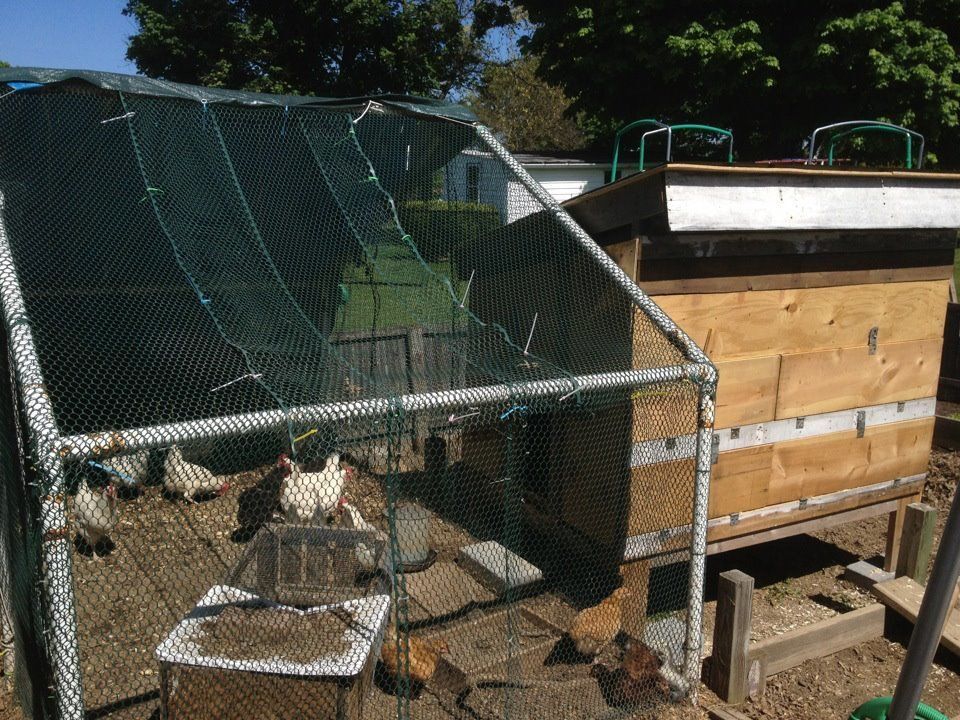 And the name....if you've never seen Zoolander with Ben Stiller, you won't get this...but our friends and us find
it hilarious!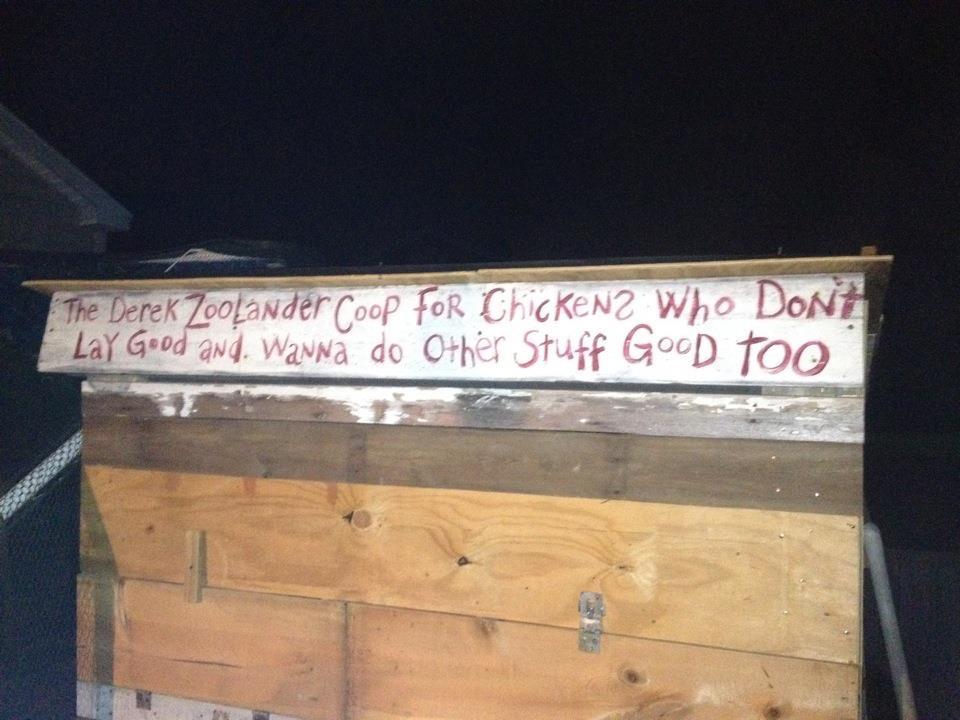 And the ladies love it...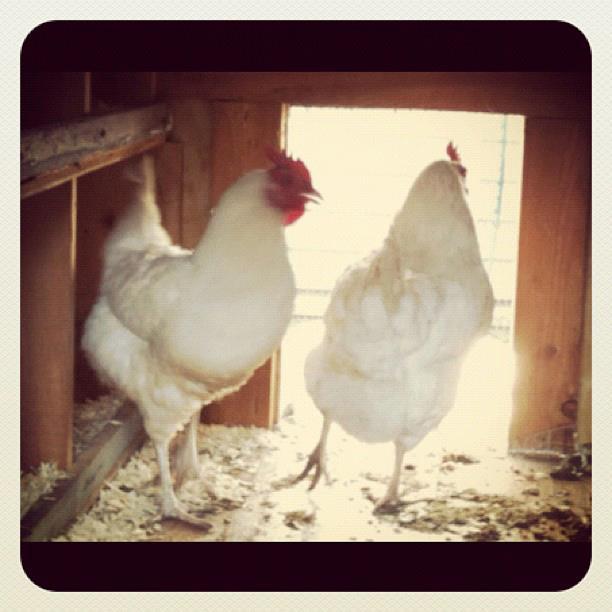 So that's it...what do you veterans think?  I myself have never had chickens...I just promised her I'd build one...hope I did well!
Edited by thatstevesmith - 5/1/12 at 12:34pm