We are trying to transform an existing structure into our coop with the least amount of expense possible.  it's about 14 feet x 11 feet.  As you can see from the photo I attached, there are some pretty large spaces between the walls --- we are boarding the sides about 1/2 way up.  want to leave lots of ventilation.  We will put hardwire over the window spaces, but my sweet husband says we cannot afford to hardwire all the sides.  I am a bit concerned about weasels ( I hear they are an issue here in SC) -- any suggestions?  I would love to hear ideas please!  My sweet husband is taking Friday off work and we hope to finish the coop inside and fencing outside this weekend!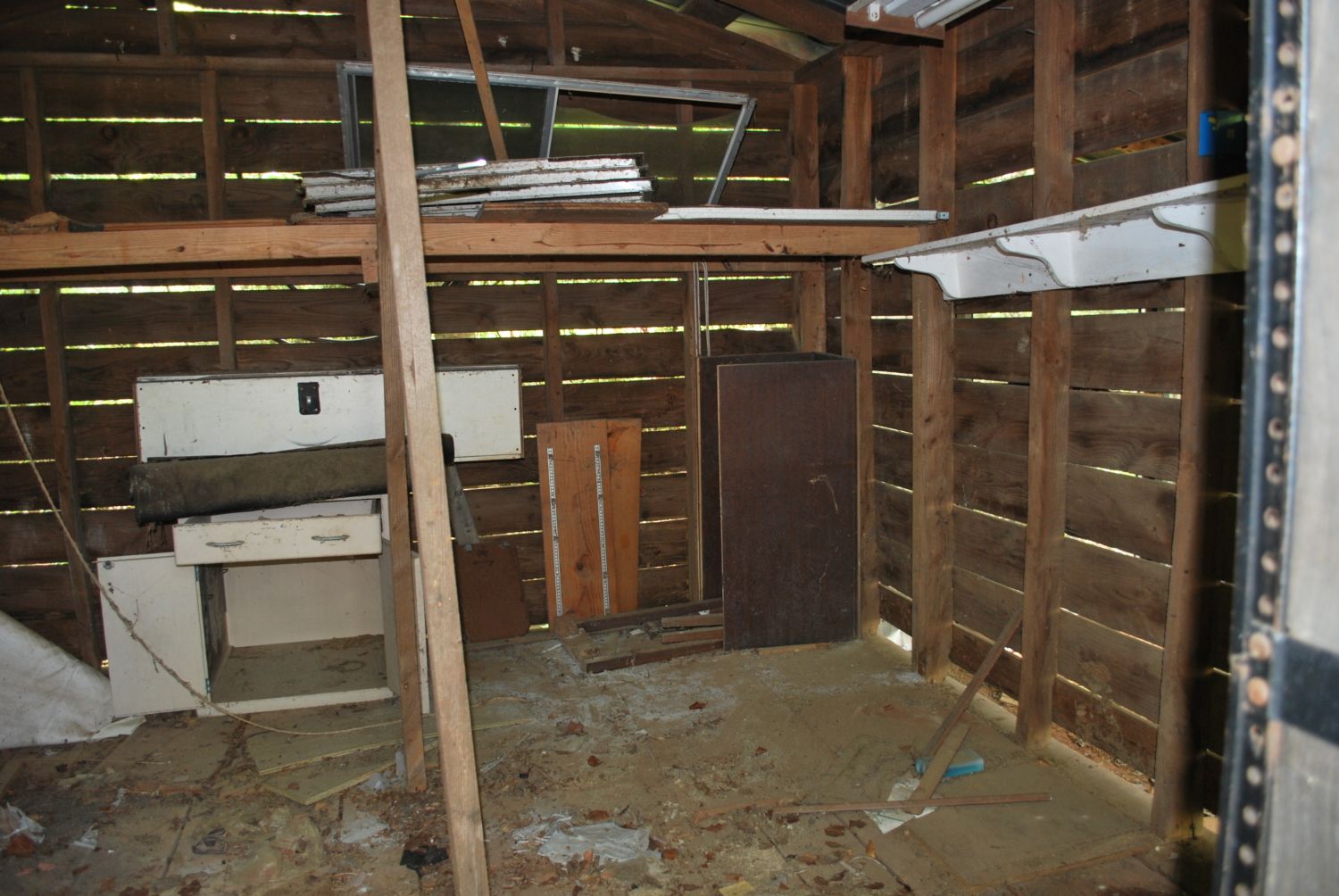 This is the back and one side of the coop (which has now been completely cleaned out and boarded up about 4 ft!)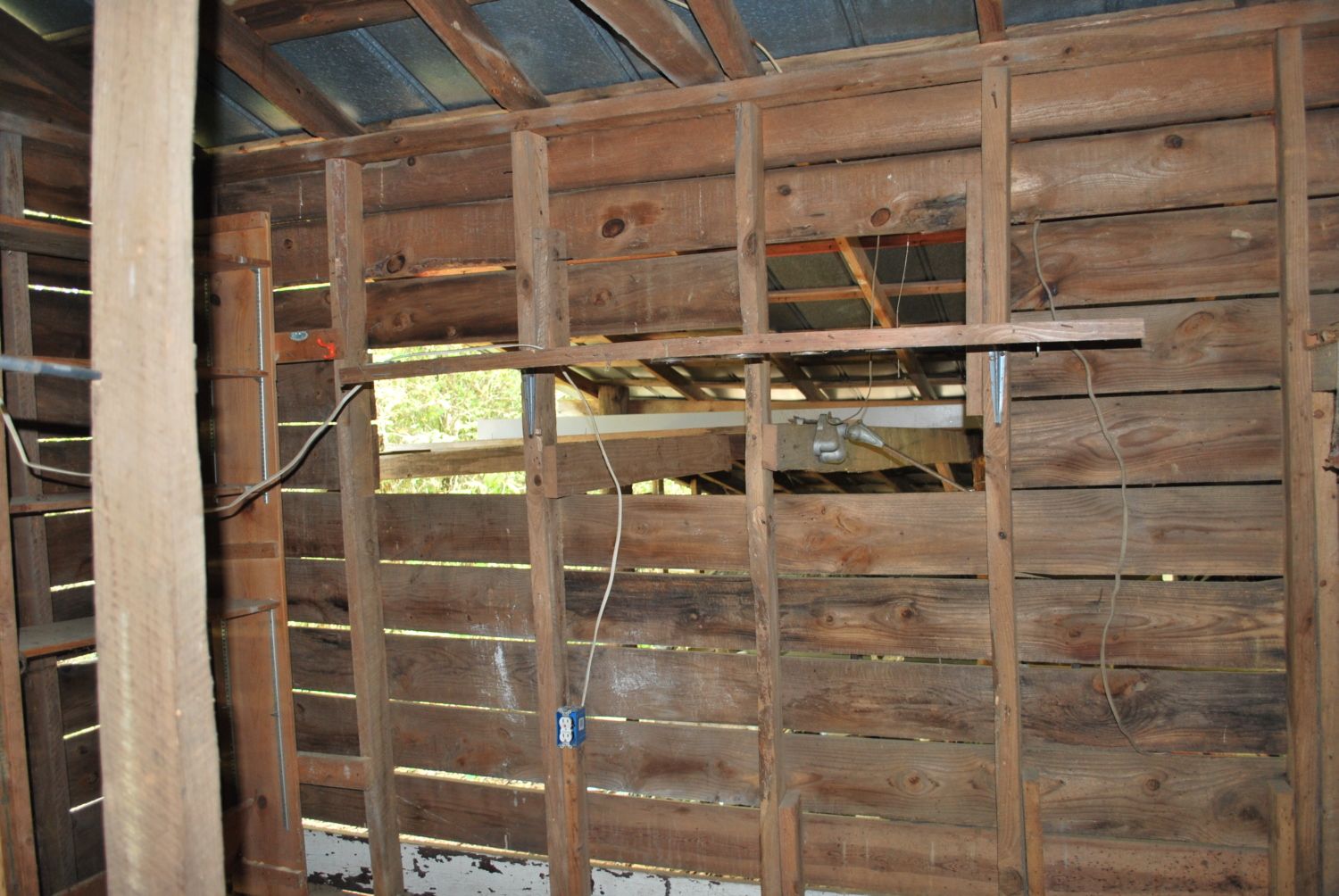 Side of the coop with windows - which will be hardwired -- plus the shelf is coming down lower to be a roost board.  This wall has been boarded up to right below the windows.as well.