Since no one was willing to pose for a right proper portrait, it's time for
5. the Fluff-Butt Championships
!!
The youngsters wanted to enter this year, but the competition is tough.
Diana has some fluff, but is it enough?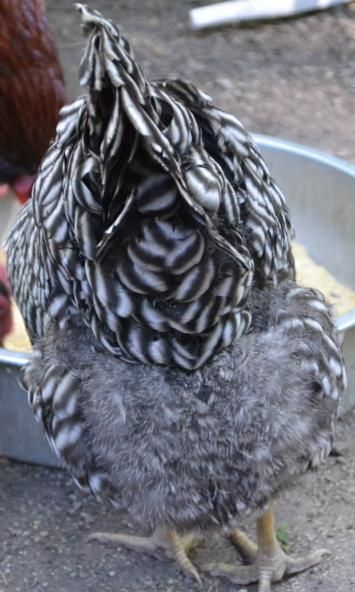 Her sister, Cricket has a bit more floof: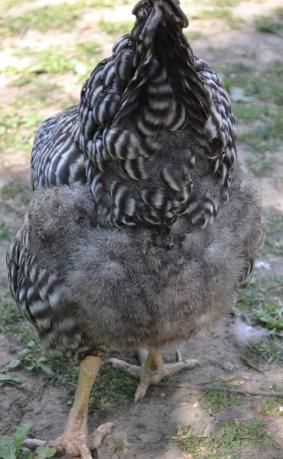 But Debra Jo has just the right shape: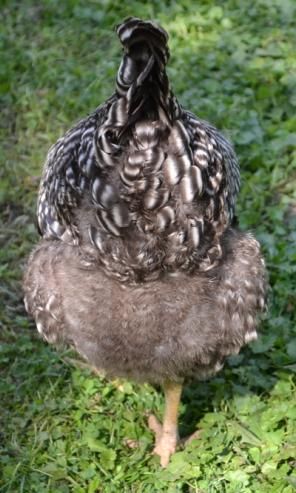 A surprise entrant, Scooter the Sebright. But Sebrights have hardly any fluff! Disqualified!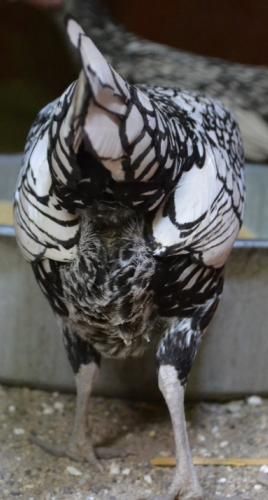 Alas, nothing much beats a Wyandotte for fluff. Ani cleans up the competition.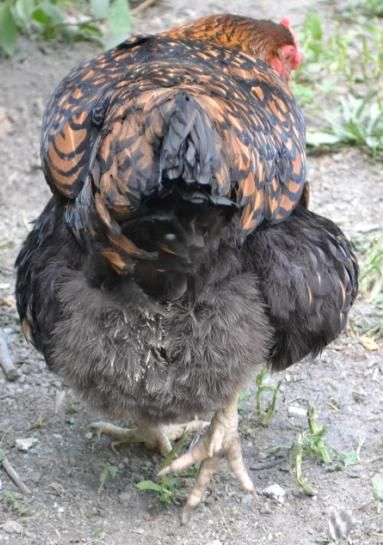 For
28. kids with chickens
, I caught a picture of my 2yo niece, Jasmine, who just loves the chickens. Her favorite is Betty (the one she's petting in the pic), who she calls Benny because she can't pronounce the t's.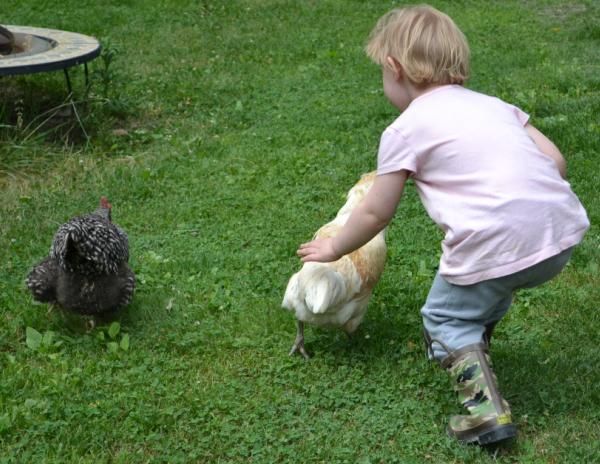 Frankie the silver Sebright made a lovely forework-like explosion of dust while she was bathing, perfect for
50. dust kicking up
.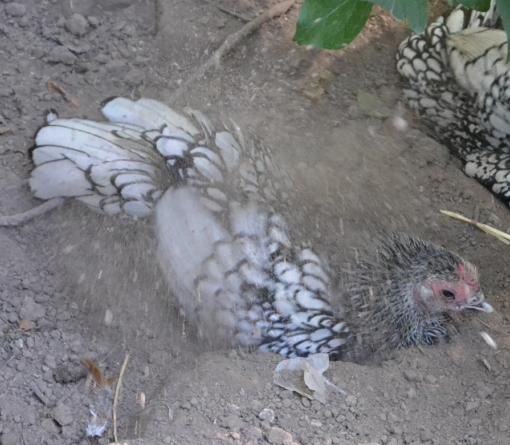 While she dusted, her sister Scooter found that the dust hole made a better
49. shady place to nap
(upper right side of the picture).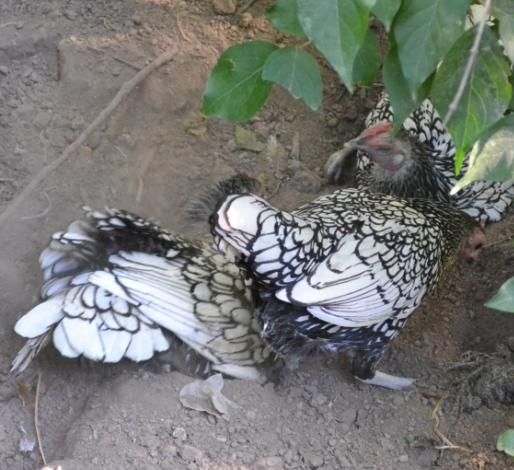 And finally, our surprise
64. visitor
. This is NOT what I had in mind when I added that theme to my list. I went outside last night to get the hens locked away for the night and this guy was in the chicken yard, pounding down the feed from their food dish: