I have 5 12 week old Buff Orpington Ducks From Metzer Farms that is raised from 3 day old ducklings, I am still new to ducks does anybody have any pictures of the difference between a 12 wk old Buff Orp Duck hen and drake. I have heard that you can tell by the quack, Hens Quack loudly and drakes have a Dry raspy type voice.
Going by that we scooped up 3 of them this evening to listen and two had dry raspy almost like they had no voice duck speech and the other a Loud Quack. going by that theory of the 3 we listened to tonight i have 2 drakes and a hen. 
What about size are drakes supposed to be bigger then the hens? if thats so one of the Quackers has always been a lot bigger then the others and is Much bigger then the other four but has a nice loud quack. Will the drakes get bigger then the hens.
Sorry for all the Questions but i have a buyer for some of the drakes who wants them for new bloodlines.
Here is a picture of one of the ducks with the dry raspy voice, Please excuse it's dirty selfs they must have played in the last down pour while i was cleaning their pool and this is what i come out to when putting them in for the night. 
 I did not want to get them wet before i put them to bed so they have dried mud til morning when they get to go out and play in their freshly cleaned pool.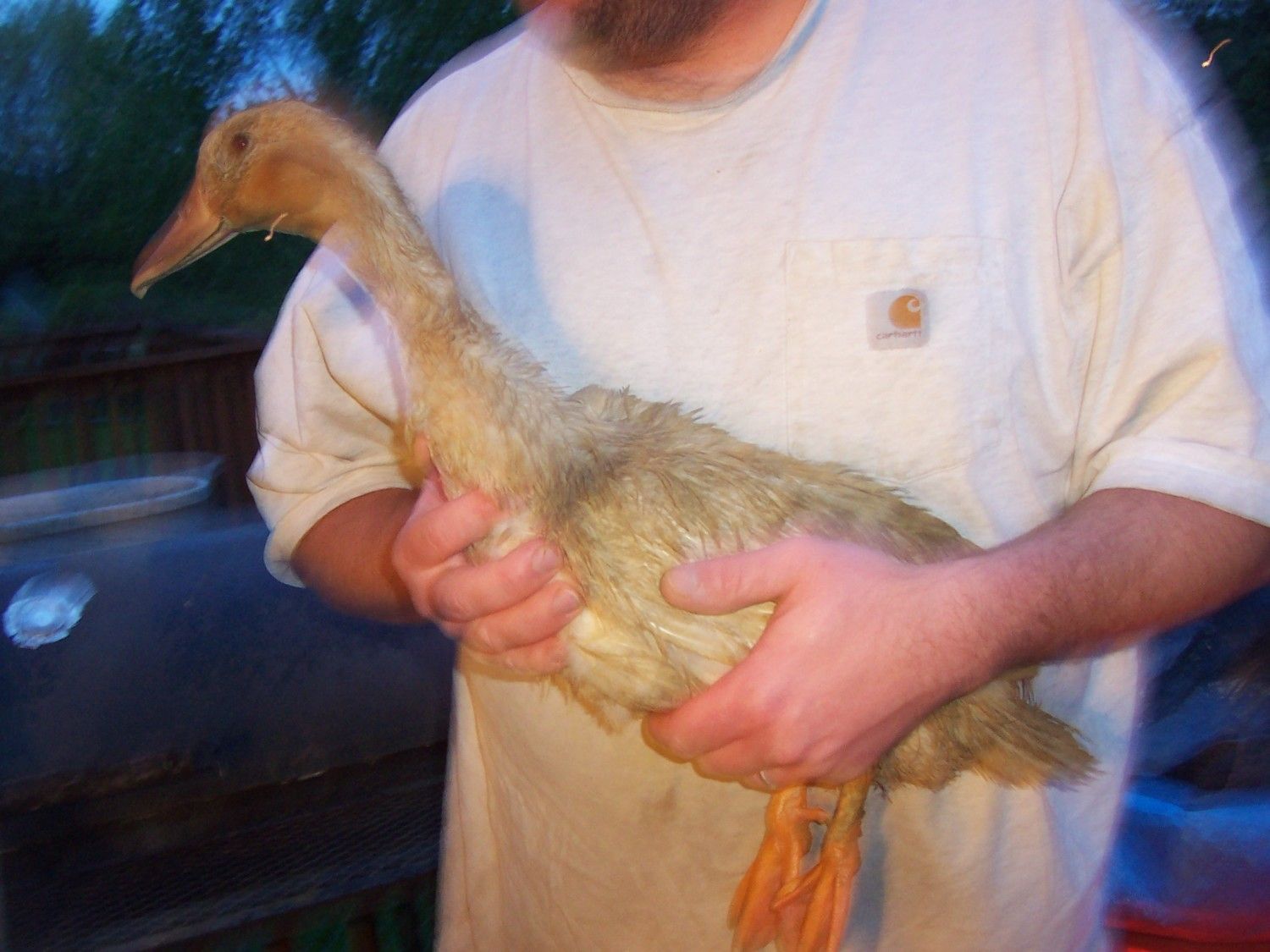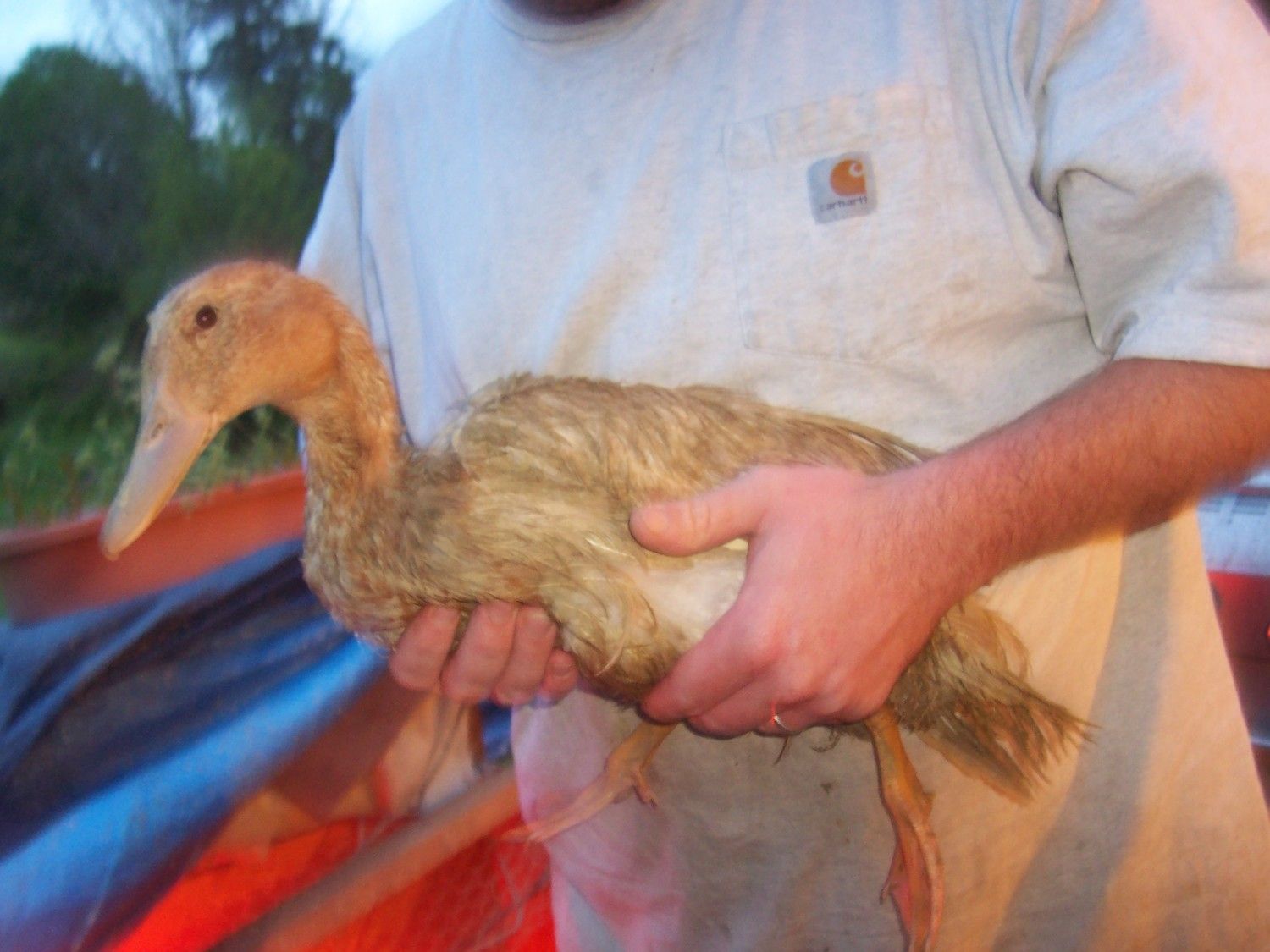 and here is the bigger Loud quacker, also played in the down pour before bed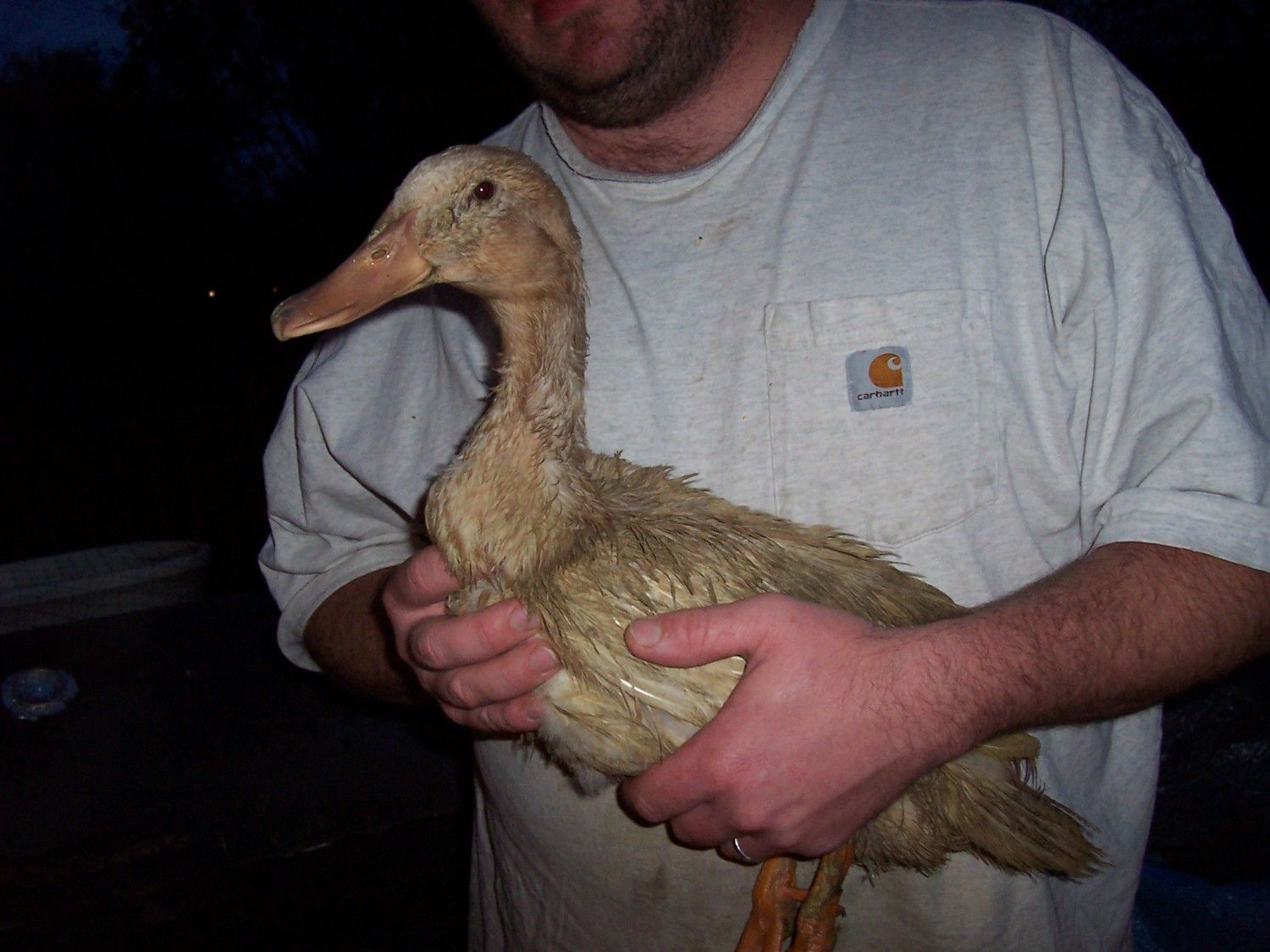 Edited by Grumpypantsmomma - 5/2/12 at 9:44pm