This thread is for anyone who has purchased eggs from me and to anyone else who is interested in the breed. This thread is to share pics about the breed and tips or ideas on how to improve it. The Rosie is a Bird i created. They are Buff orp, Wyandotte, and True Ameracana mixed ( 4th generation of selected breeding) They Have White Legs and rose combs. They come bearded and non bearded. They are buff in color. Females have darker buff heads/necks and lighter body. Males are huge birds with dark buff coloring. lay Light brown eggs. They are a dual Purpose Breed. Can be used for eggs and meat
Im working to get Rose combs, white legs, Beards and no beards. Even coloring. Open tails. Buff tails only. no green or brown coloring in tails. Coming close lol. Single Combs still Pop up due to my bearded hen, but working on breeding it out..
I am Currently selling eggs for this breed If anyone is interested.
http://www.backyardchickens.com/t/630145/rosies-as-many-as-u-want-offer-price-buy-it-now-sale
Here are some pics of the breed
This Pic shows the difference in color. Buff orp on the left. A Rosie on the Right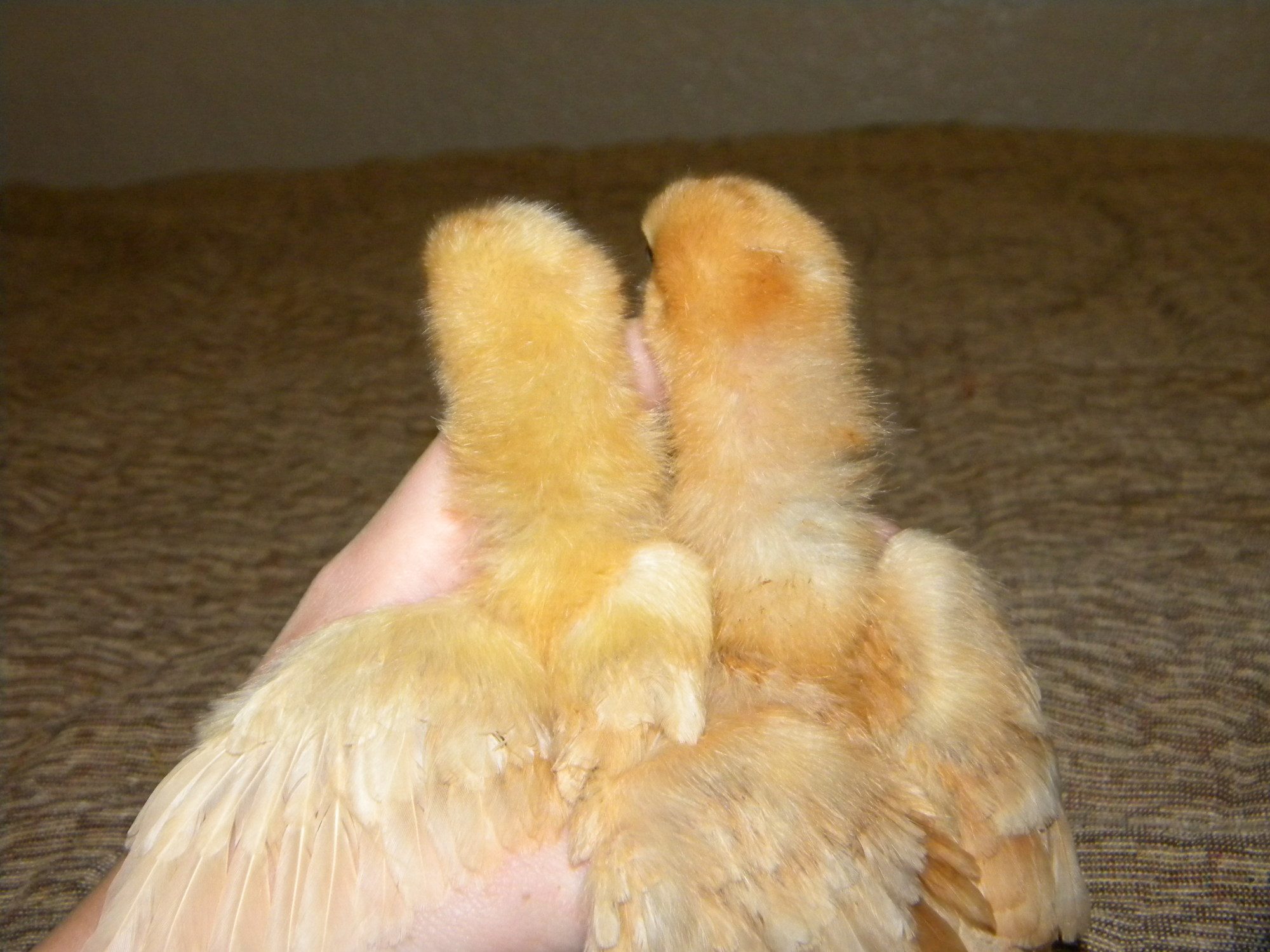 Edited by stephanie1992 - 5/5/12 at 7:15am