That is actually my birds name. OMG, and that would be because no mater how much I handled her as a chick she was always ALWAYS screaming and flapping and, well, Oh my god reaction.
Well, this little bird has learned a neat trick. And consequently causes me to scream her name frequently.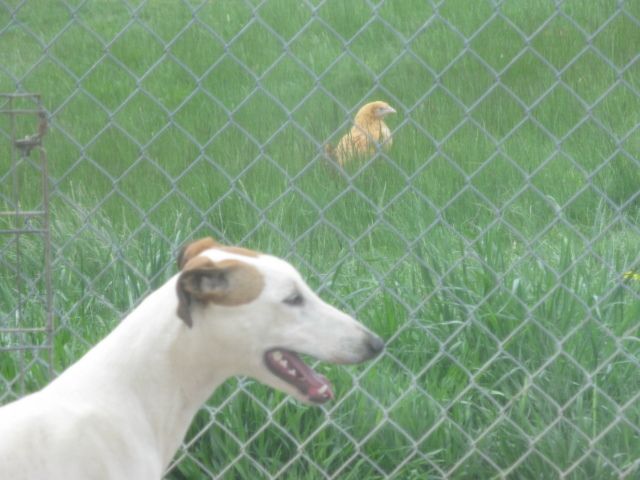 I waited all day for her to do this to me so i could snap a picture.
She walks all the way up the hill from the coop and plants herself right in front of the dog run. (Normally closer and right up against it) which causes the dogs to freak out and scream at her. Which causes me to say OMG and run outside with a bowl full of scratch to catch her and bring her back to the coop. (I try not to encourage the baby's to wander to far from it)
Well, now this has become a daily routine. She has figured out that if she bolts up the hill and teases the dogs ill come out with a bowl and pick her up. Then she gets free access to it and eats as much scratch as she wants.
I think shes getting butted out of the food because shes getting VERY thin :( I just de-wormed and added an extra bowl of grower, so I hope that helps. 
But boy is she smart Lol XD I just had to snap a picture and share!