Quote:
Originally Posted by
Miss Lydia

Just thought it might be nice to see if anyone who is letting mama take care of brooding might like to post her e and ask questions or just share their experience. I have 1 duck [Muscovy] who has hatched out 3 ducklings so far 2 more brooding,.  Make sure you tell us the breed of your duck too and of course pics. Things you have learned and things you will do different next time. How easy it was to sell the ducklings or if your planning on keeping them.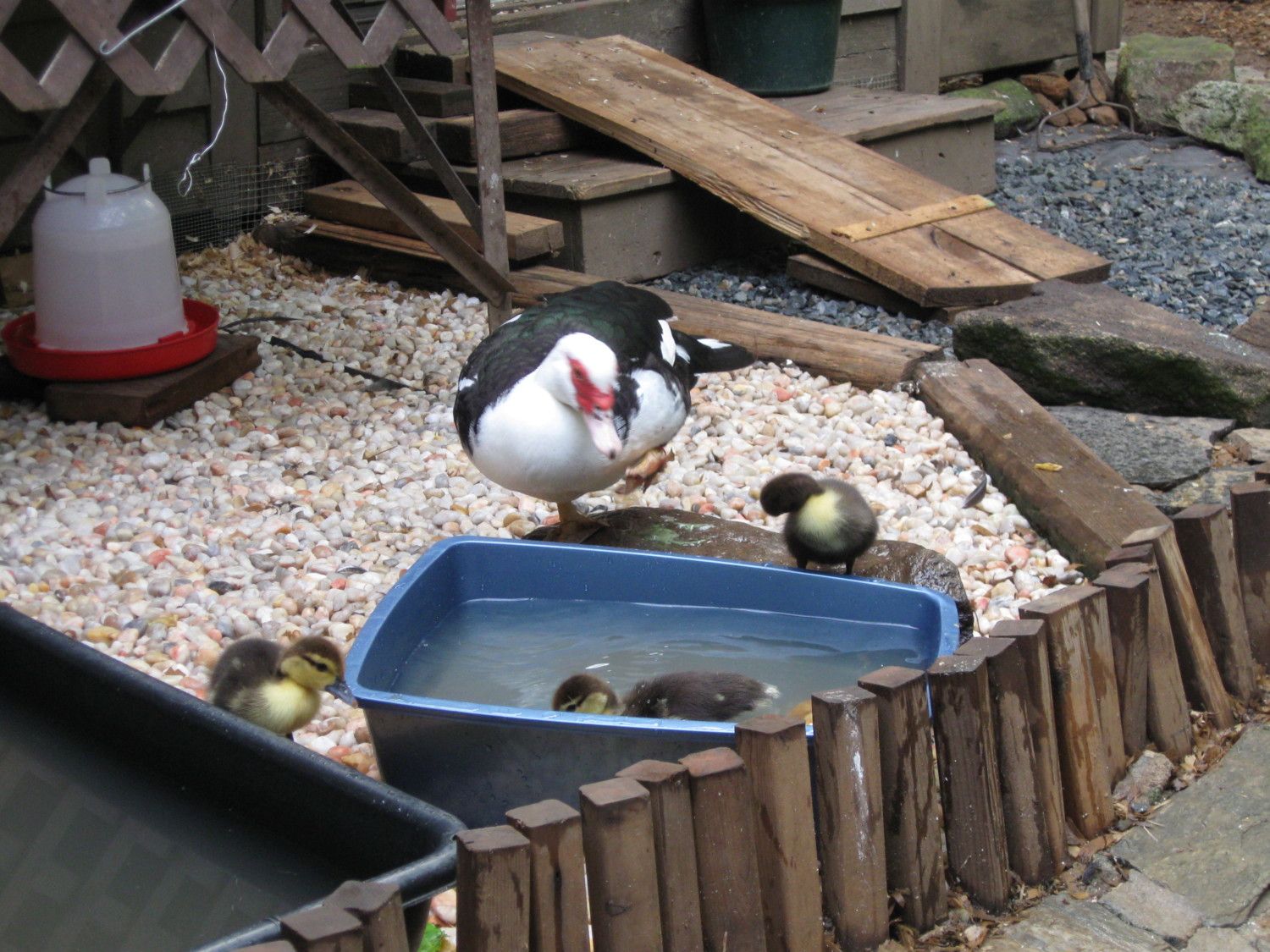 Are those Muscovies?  They look like my little call ducks and I have a BEI baby that looks just like the one with the white on it's chest.  Actually, I don't know why it has white on it's chest, but it does.  As for things I wold have done differently - my two Mama's hatched in separate pens 4 days apart - but when I try to put them together it is a huge disaster.  Babies running everywhere and the Mama's in a death grip.  They got along fine before this and I thought now that the little ones are around 2 weeks old things would settle down.  So, I probably wouldn't let two go broody at the same time - too much drama!
Chillin' in the country with Chickens & Ducks.
Chillin' in the country with Chickens & Ducks.