Quote:
Originally Posted by
Going Quackers


Ugh.. that is so disheartening, i really have not quite figured 'Junior' out yet, it's big but is feathering really fast more-so than the drakes i had last summer @ 3-4wks... It's hard to get a good picture, it's really scurry's off, it's keeping up very well and the other birds have accepted it nicely.
I can show a cute pic I got of it and mama and i am pretty sure dad(spot) I apologize for the largeness but it's hard to see otherwise and I didn't want to get to close and loose the short(just using my cell lol) Mama is right behind baby(Junior) and spot is to the right..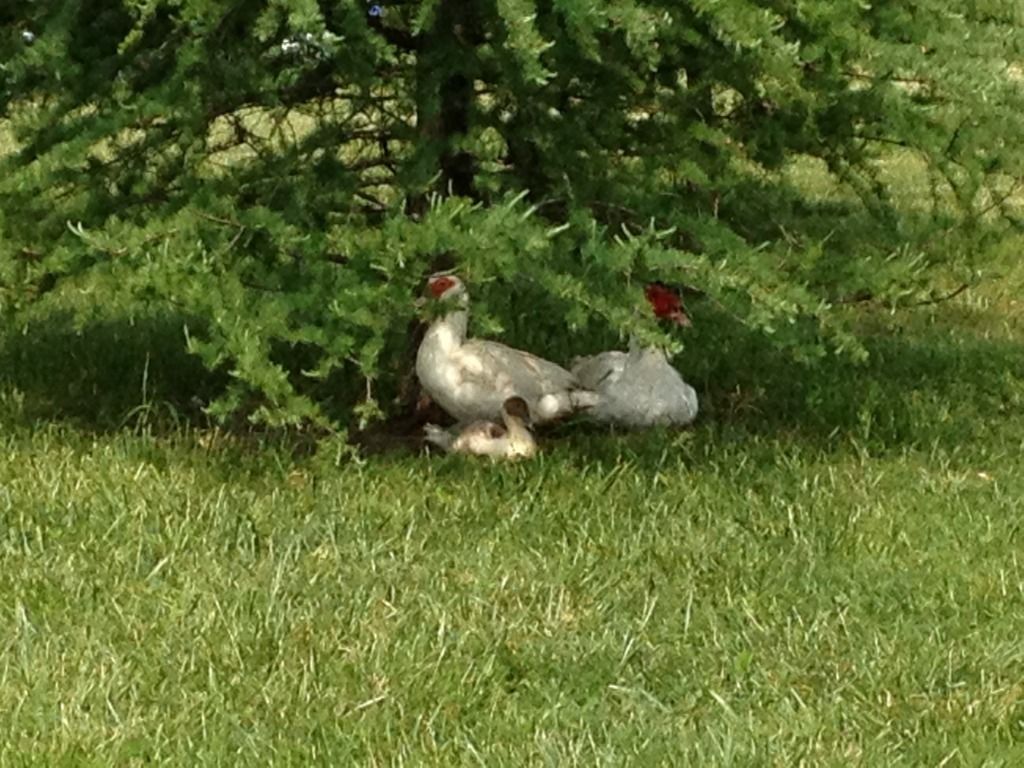 Nice pic and I like her coloring.  I know when you have no other duckling to compare it really makes it hard, I sold his 2 sibs when they were only 2 weeks old so he has grown up with no other duckling till this 2 week old came, but they have made friends so i'm happy about that.
Edited by Miss Lydia - 5/29/12 at 8:27am
Living in the Beautiful Mountains of Western N.C.. with 23 chickens= EE's, Game, Cochin bantams,Light Brahma, 7 Black Australorps 13Muscovy ducks, 1Embden Gander,1 Toulouse goose, 3 mini Dachshunds, 1 mixed breed, pond goldfish,  and a wonderful Husband who makes it all possible..♥

 
Living in the Beautiful Mountains of Western N.C.. with 23 chickens= EE's, Game, Cochin bantams,Light Brahma, 7 Black Australorps 13Muscovy ducks, 1Embden Gander,1 Toulouse goose, 3 mini Dachshunds, 1 mixed breed, pond goldfish,  and a wonderful Husband who makes it all possible..♥