I have been lurking here at BYC since last August.  Finally got my 3 Red Star chicks in March.  They are 2 months old now and I am in love.  They already sit on my lap to be petted and jump up on my shoulders. 
I have a great 6x8 coop with a 6x8 attached covered run and it is totally secured.  I don't intend to let my chickens free-range until they are full grown because we have a lot of hawks.  I am currently researching my alternatives in hawk solutions.
My girls are:
Lucy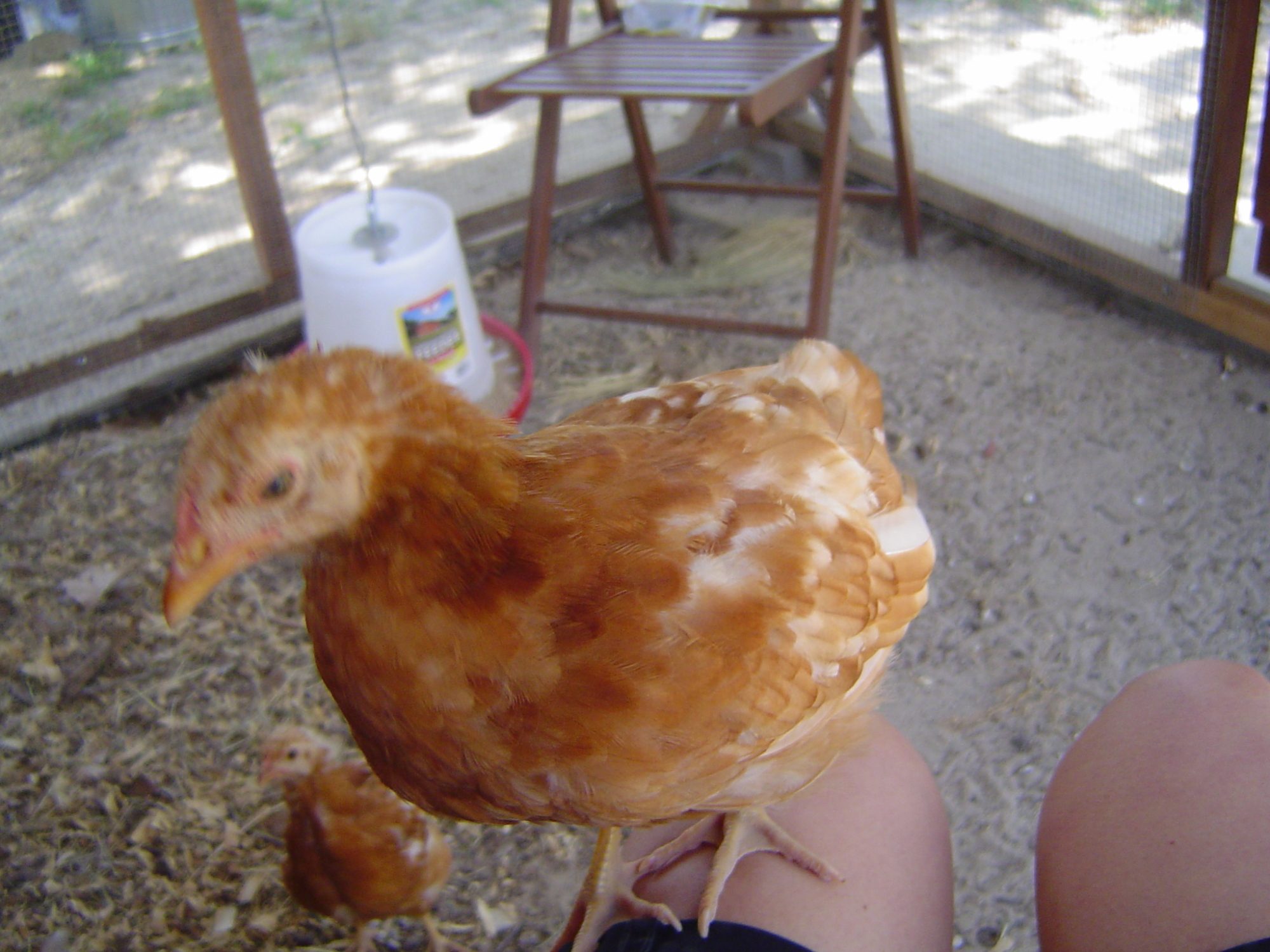 Penny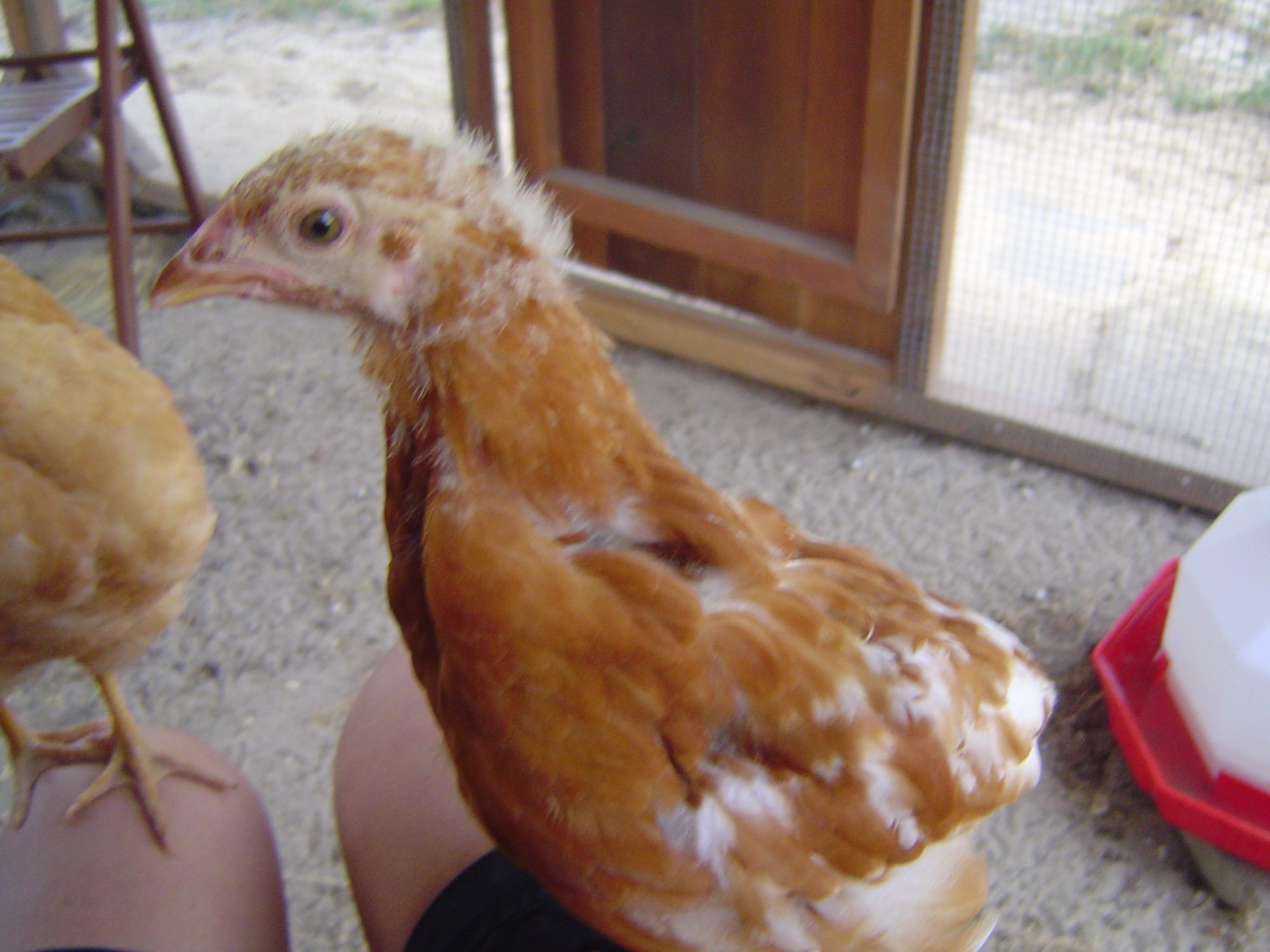 and Lily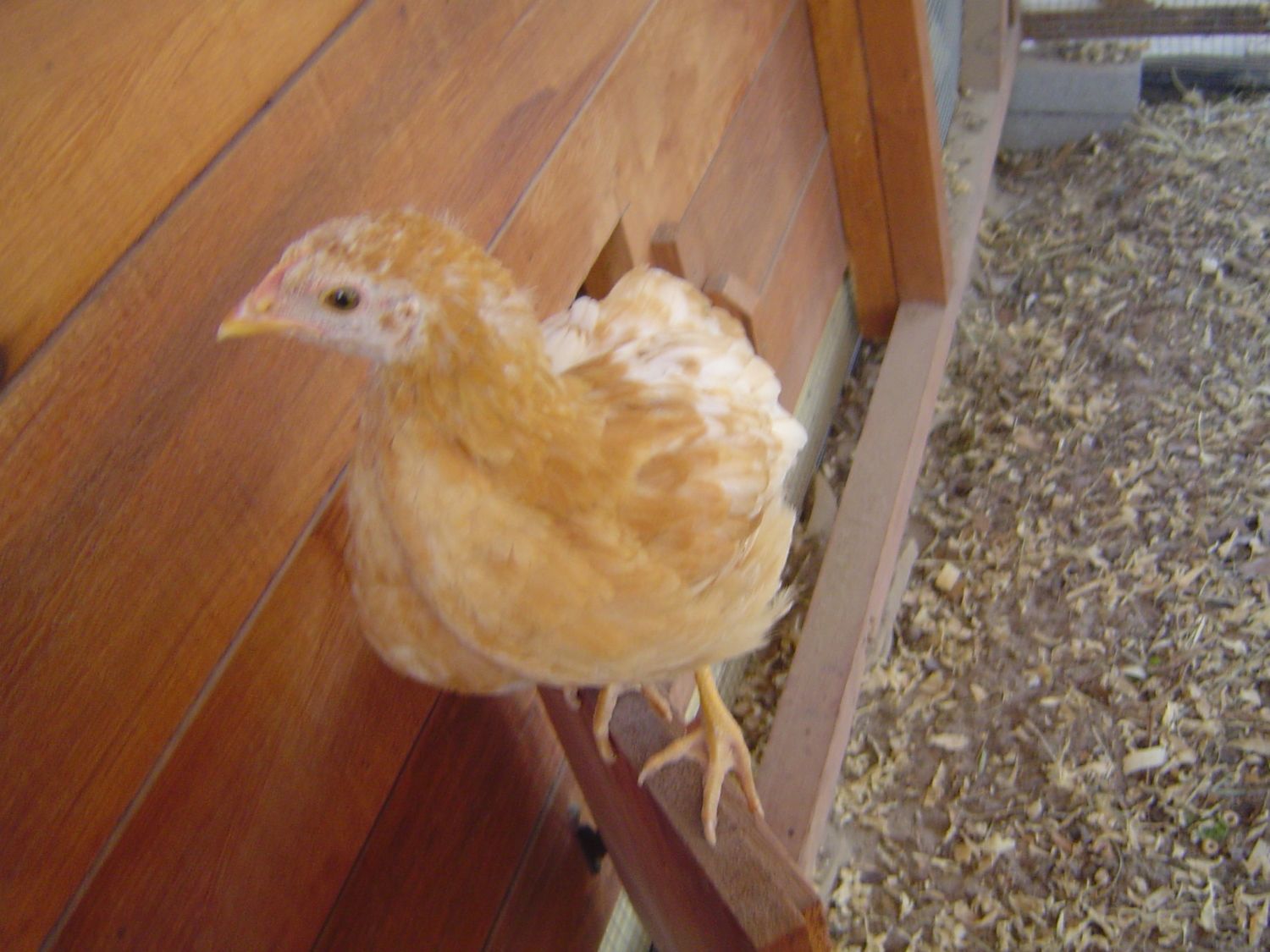 Do other people have chairs in their run so they can visit with the chickens? I bet there are a lot of you out there.
I also have a cat, Lacey, but she is very standoffish... no fun.
Thanks for all I have learned from your experiences and hope to learn more...
Tamma