So i bought this little coop to keep my chicks in, until they're ready to integrate with the hens.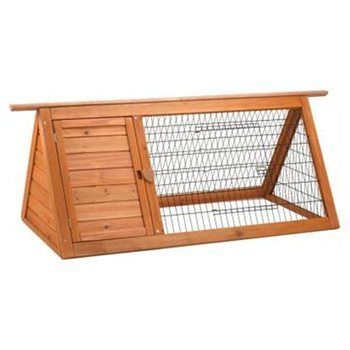 It's small (45x56) and pretty lightweight (24 lbs), so i worry about predators.  I want to modify it a bit to make it safe enough to keep the babies outside. (they've been living inside in a big dog crate, but they seem SO much happier when they're outside with sunshine and grass to eat!  So, what would you suggest to make this safe to leave out all night?  So far i've covered the wire run with hardware cloth.  I plan on covering the bottom of the run with chicken wire, so the holes are still large enough for them to reach the grass.  and I'm going to try to replace the latch with a new latch.
should i stake it down also?  and should I remove the wood base in the nesting area and replace it with hardware cloth?  (the wooden base isn't attached, just sets in the bottom on two rails)
there's no door between the coop and the run, just an archway.
Any other ideas?  or does this whole thing look like an accident waiting to happen?