So I tucked my little birdies in last nite. They settled in nicely as usual.. Well this morning I went out to find my innocent little things have been mauled and were under their house they sleep in...
Oh lord it was bad... We think rats because the night before we chased some away from the run. And the birds were eaten in such a small place..
I feel so horrible!!! I know they were just 4.50$ birds you can get from any feed store.. But they were MY babies and MY responsibility and I failed terribly... So innocent and helpless.
Probably wouldn't be as bad if I wasn't the one who found them.. It still would be terrible, but gosh, finding them myself.. The little tan one didn't have a head anymore and the dark one was completely torn up.. Just makes me sick.
I haven't even had them for two weeks... I believe it was some chicken food being left out at night that attracted the rats. And when they saw helpless babies sleeping peacefully they couldn't resist... If this tragedy could do one thing only, I hope it can make people realize how fragile these things can be. I was one who thought my set up was "bomb proof".. What a rude awakening... Now its my babies who paid the ultimate price.
RIP My Little Fuzzies.. I'm so sorry.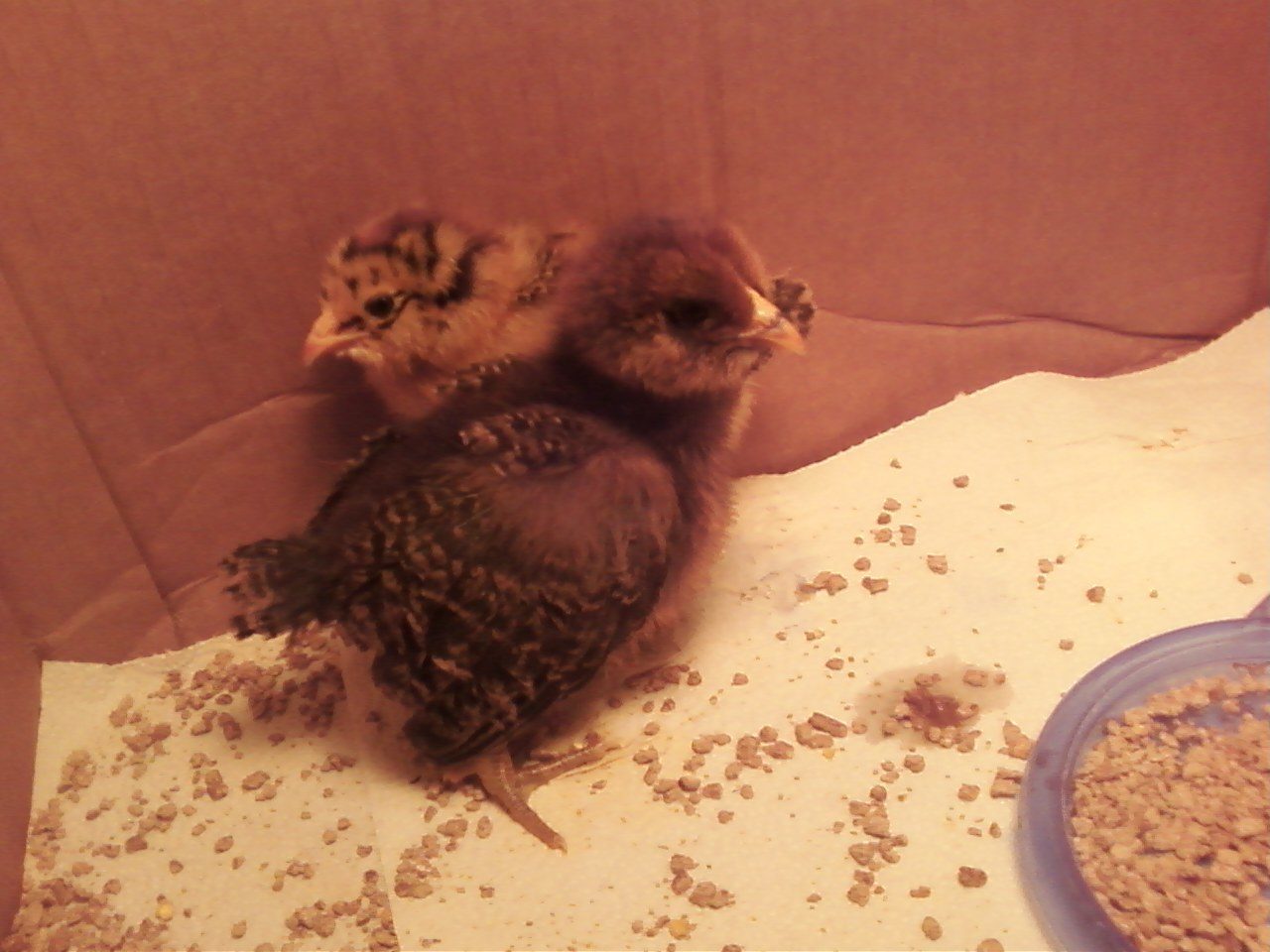 This is how ill remember them.... Preening and pecking without a care..