Oh, I have learned now about researching before I buy. I got these two hens from a man selling White Rocks and an Araucana. I can't seem to get any good pictures of them, since they're shy (he didn't handle them much, but I'm trying to change that). They're also adjusting to life with our original flock of 4 red sexlinks (who are surprisingly kind to these newcomers, only a bit of mounting and pecking, no injuries), which could explain why they're a bit stressed out. My questions are:
•Is Snow actually a White Rock hen? She looks a little smutty to me, with all that yellow, but I hear it could just be old feathers before a molt, is this true? The guy also had Buff Orps, which makes me think she could be a cross (I also saw that White Rock combs are usually a little taller than Snow's). She lays large light brown eggs.
•Is Wash actually an Easter Egger? If so, what's with the large, blue and red ears? She lays tiny little blue eggs. 
Would love the help! 
 Their tails are down in the pictures because they're showing submission to our dominant hen Goldy.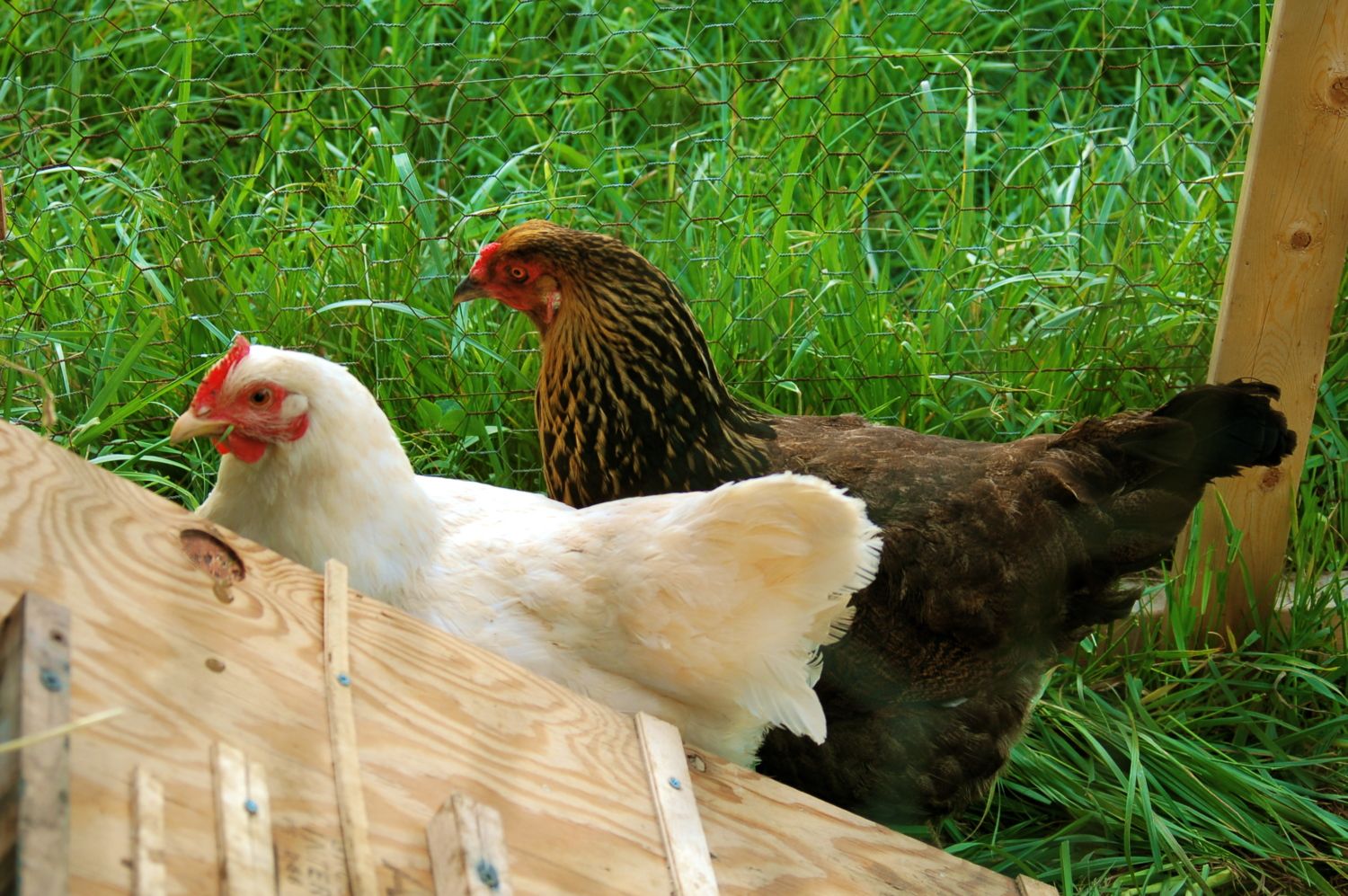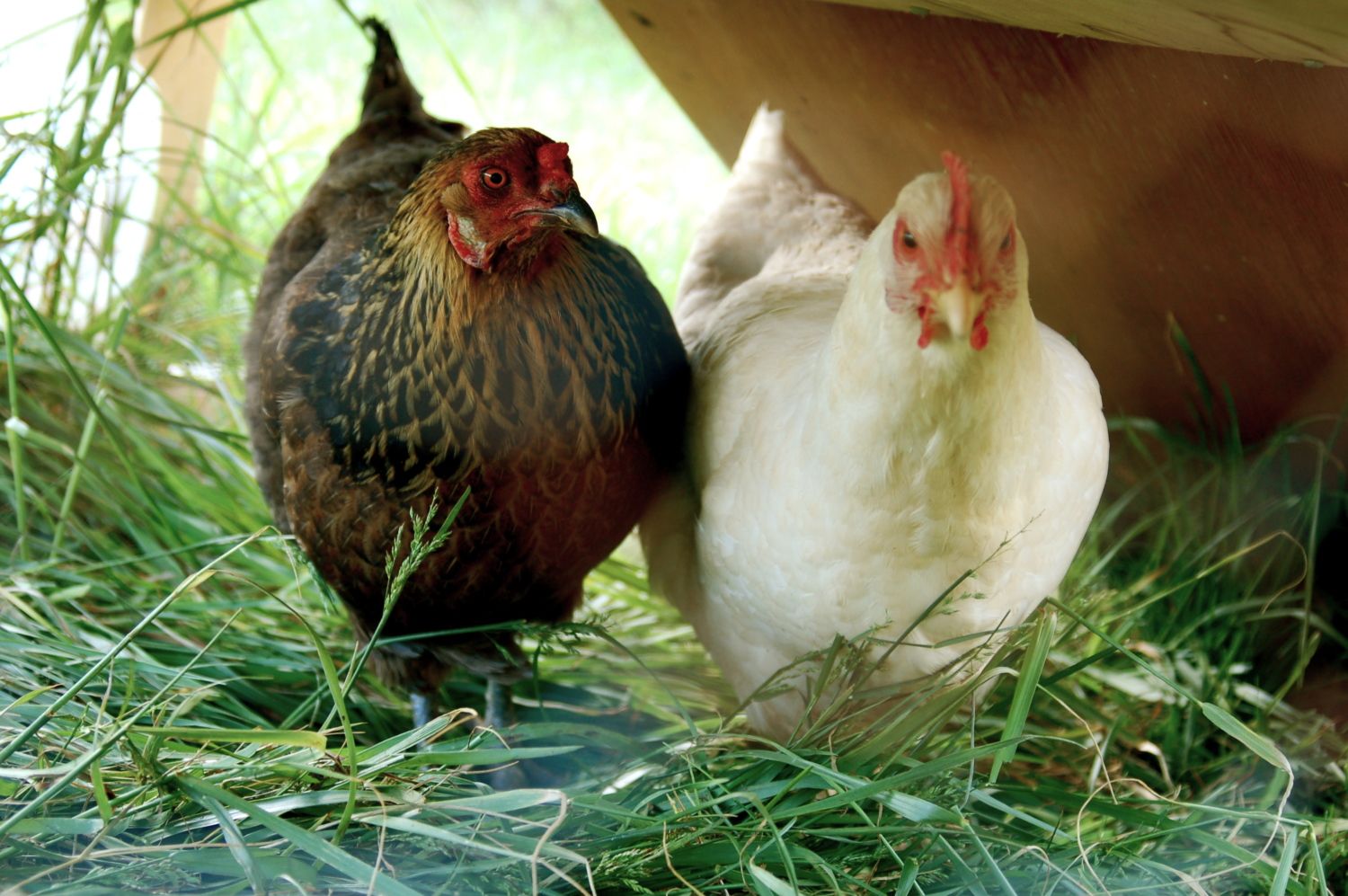 AKA The Chicken Whisperer
Breeding Easter Eggers!
AKA The Chicken Whisperer
Breeding Easter Eggers!