This EE had bumblefoot, I treated with antibiotics and her egg issues have 100% solved! She is laying perfect eggs again! Unbelievable. Who'd know that a few days of penicillin would fix an egg issue like this. The lighter egg was just laid a moment ago, it will darken tomorrow.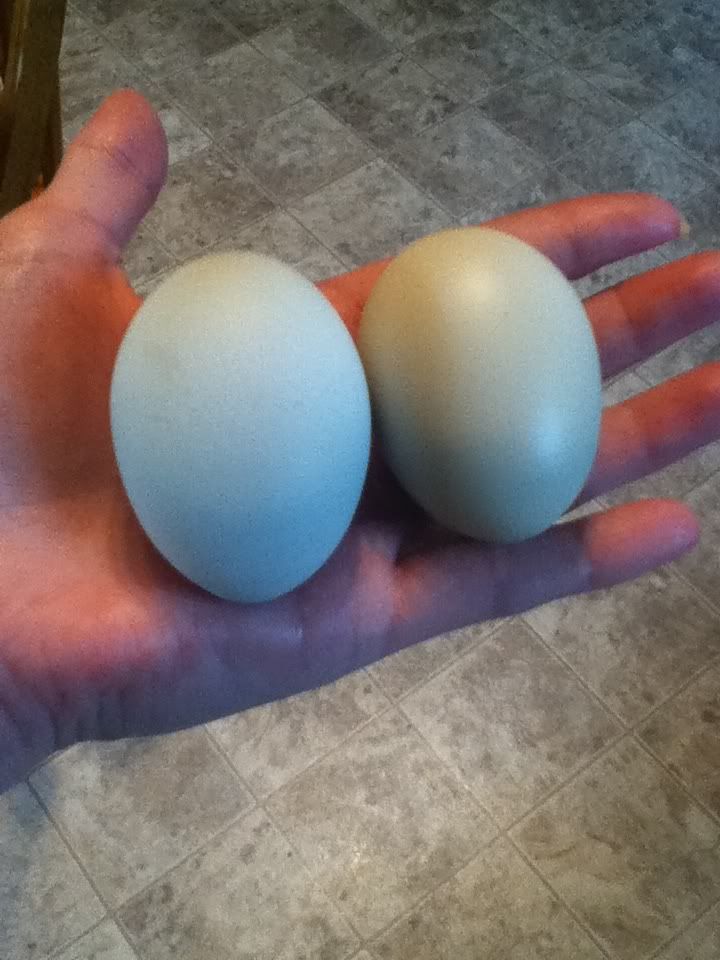 Yuck! I have a hen that lays shell particles inside the egg white. They are outside the egg as well and wash off easily. Her eggs are not usable and this just started. She's a year old. I have to throw out most of her eggs.
Will this continue? I only have 2 EE's. Her color eggs are/were very popular.
Here is a couple photos. Freshly laid. Usually there are more clumps of egg particles then this. The second photo it's the egg shell particle is to the upper right of the yolk.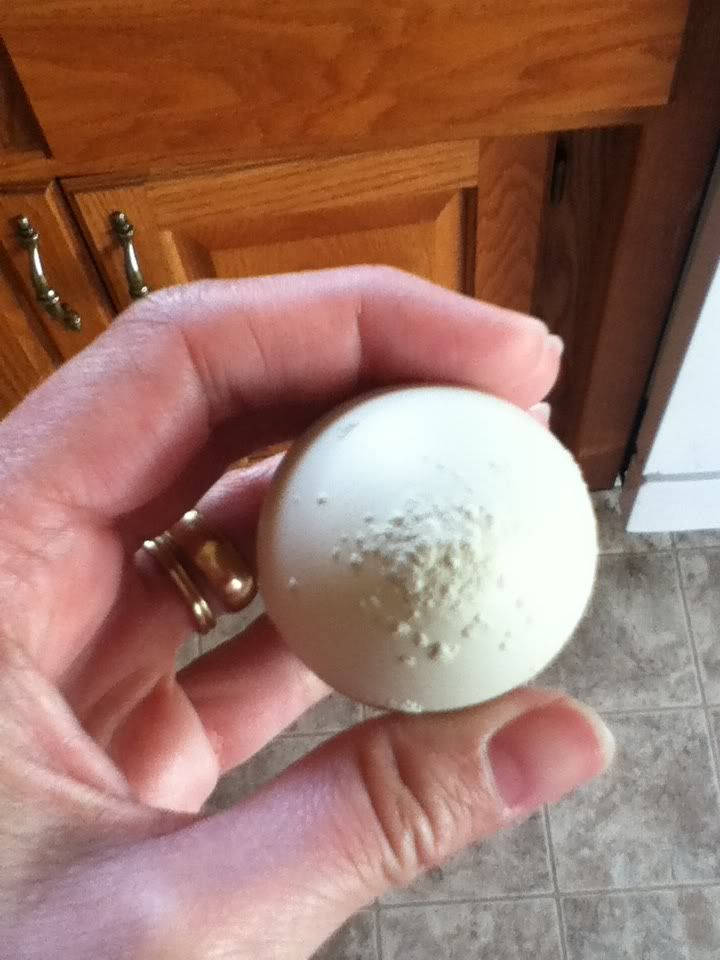 Edited by Nicole01 - 5/24/12 at 11:58am