My DH has been building my coop for me. Basically it is just a 4X8 shed on a cement pad. 2X4 construction with OSB. Needs some hardware cloth for the ventilation holes still and another few coats of stain. Then I'll add some trim to make it look a bit "prettier" at some point in the future.
The cement pad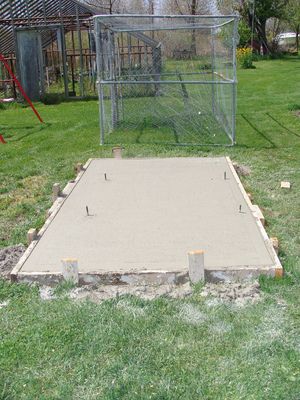 Large window in one end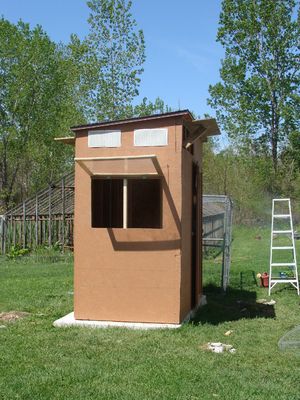 Door side. Vent and small window in the door.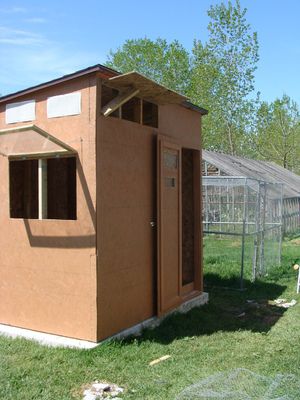 The back. May add a window or 2 in the future.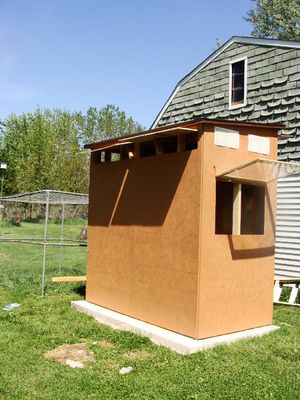 The Other end. Run will be attached here. Not sure on the pop door yet. It may need a configuration change.