I don't know if I joined this group or not but I did sub to it so I think I did post early one.  I started my eggs on the 2nd so lock down was the 18th and hatch day the 22nd.  But they started pipping last nite around 11pm.  I woke up to this this morning.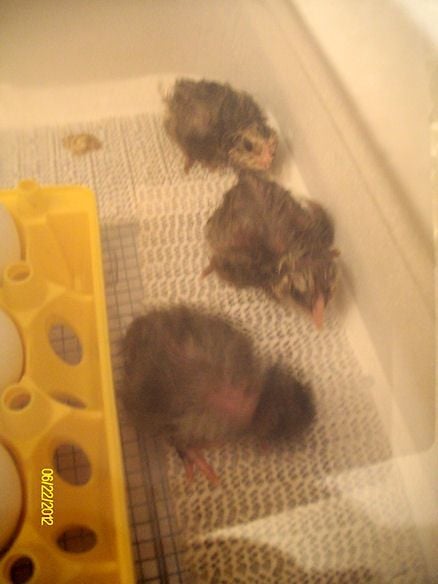 Terrible picture but they kept moving around.  They look like little snapping turtles. LOL  I now have one more in there and 4 more pipping.  I ended up with 26 out of 30 eggs but I didn't candle at lock down.  So I did have a weeper I took out.  Don't know how many others are quiters.  Just decided to be surprised. 
  Hope it is a good one.
Micki  Living in Idaho with: English Shepherd dog Jet,
2 cockateels, 
1 outside Buddy cat,
Odd mixed chickens too many to name now. 
One son, and one Husband .
Not necessarily in that order.
To see my blog go to My Flock