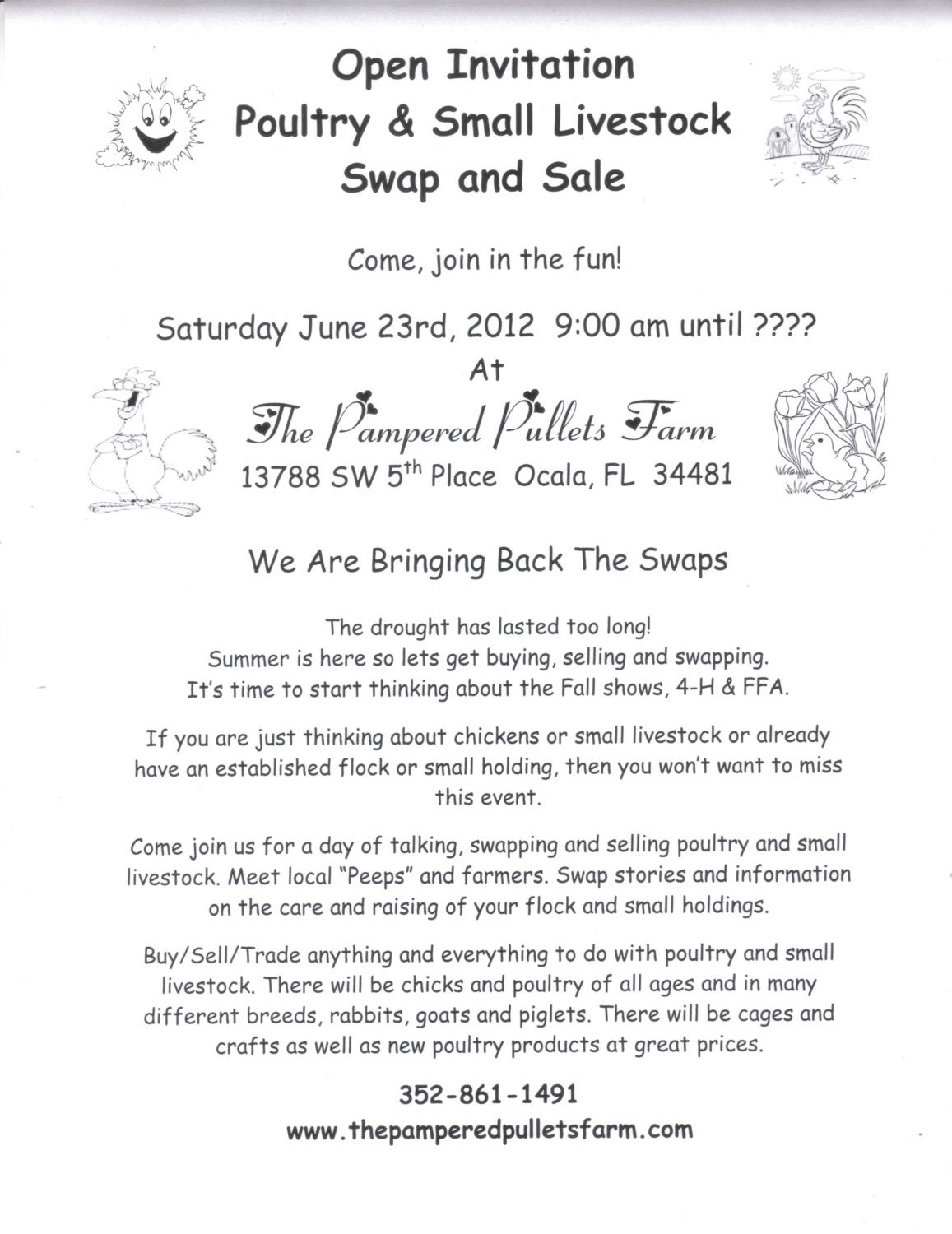 Since it doesn't look like Eric is going to start a thread about his swap I'll start one for him so we can keep from drifting Cmom's Florida/Georgia swaps thread too much.
I'll be there with Midget White and Standard Bronze started turkeys. They'll be about eight weeks old by the time of the swap. $12 each.
Also will have ready-to-lay ISA Brown commercial red sex-link pullets. Eighteen weeks old and ready to lay any day. $13 each.
All of the sex-links have been sold
As well as Pearl White Leghorn pullets. These are high production working girls. Thirteen weeks old. $11 each.
Who else is coming and what are you bringing?
Or if you're looking to buy what are you looking for?
Edited by A.T. Hagan - 6/9/12 at 8:00pm
Chance favors the prepared mind.
Chance favors the prepared mind.