Here are some photos of my baby birdies!  They are just a little over 3 months old now.  I ordered them from McMurray, and split the requirement of 25 minimum with a friend.  There were 17 that I kept.  1 was taken by a hawk while we were trying to get our outdoor run finished, but 16 of them are nearing maturity now!
They are SO SWEET, and mostly tame.  Every night I sit with them and most of them let me pick them up and hug them.  Penny, the Ancona, flies up and sits on my shoulder every day.  The one Dark Cornish, Vader, is mentally........um.........challenged.......
but I absolultely adore her!  She is such a honey!  Every morning she RUNS to me as fast as she can so I can pick her up.
The 3 Hamburgs, Silver, Phoenix, and Lacey, are the only ones who have gotten a little bit flighty as they matured.  But if I move slowly, they will let me touch their chest feathers. Just can't pick them up.
I ended up with one rooster - a Dark Brahma, and he was my free mystery chick.  He needs a name!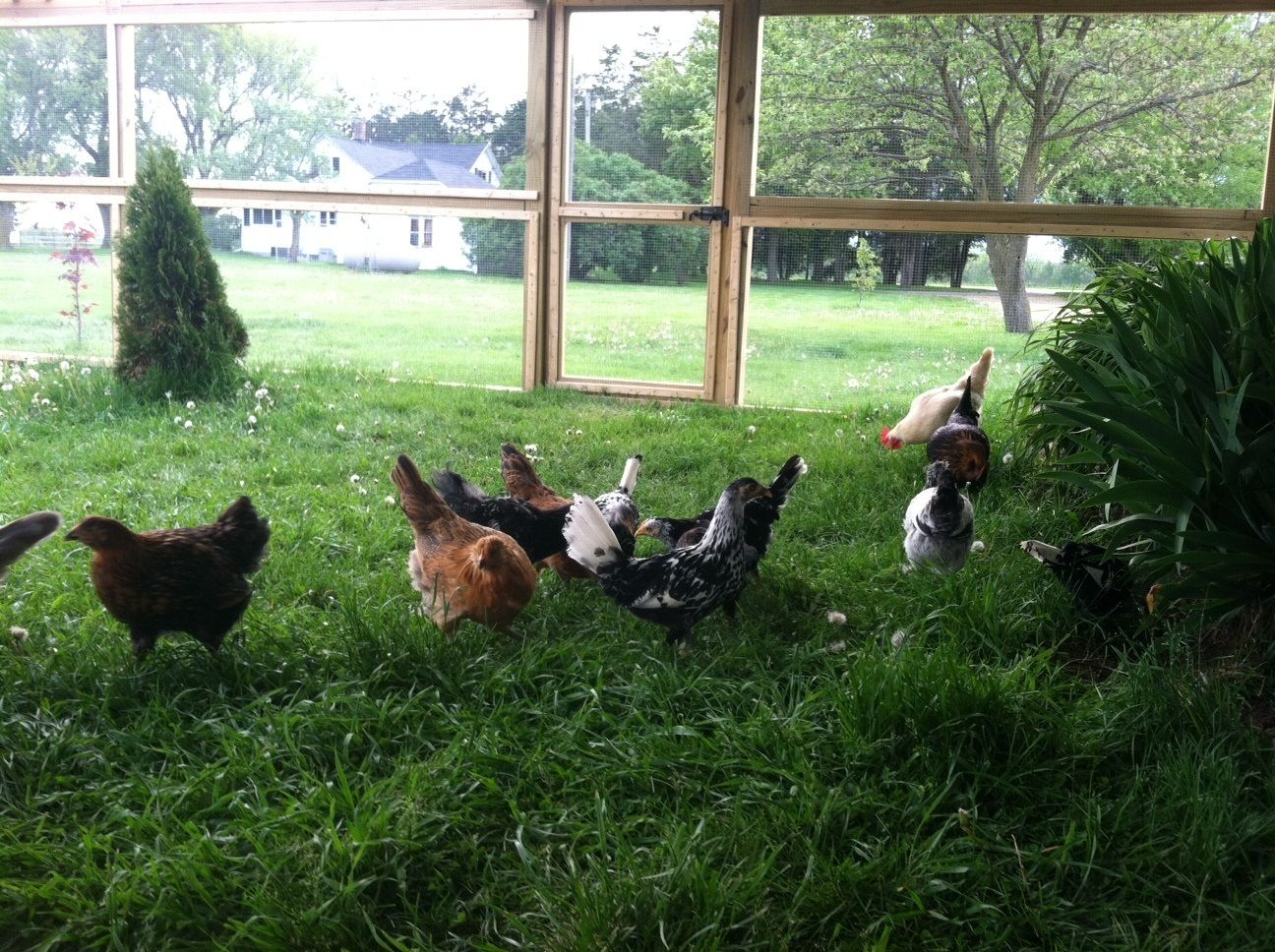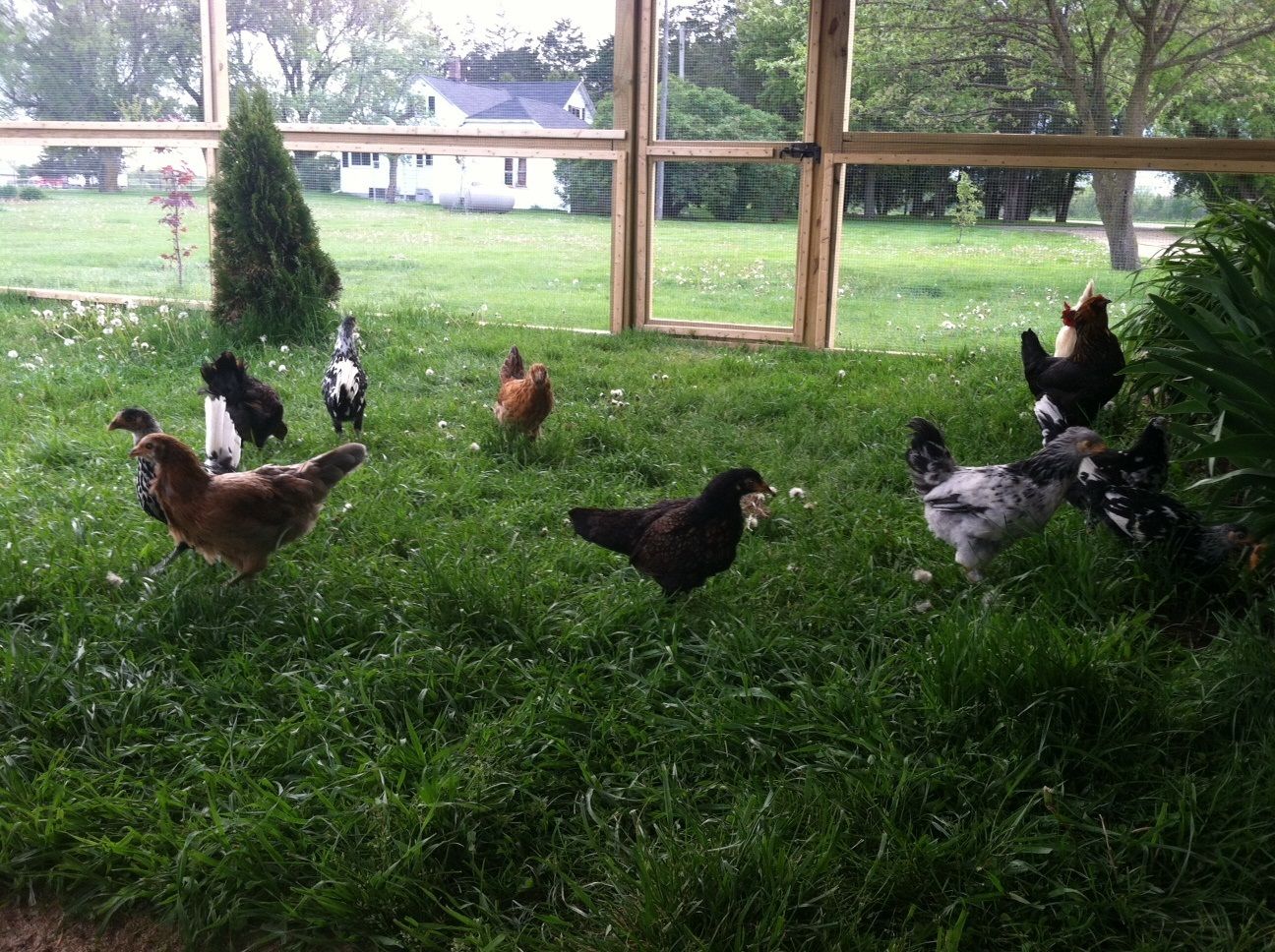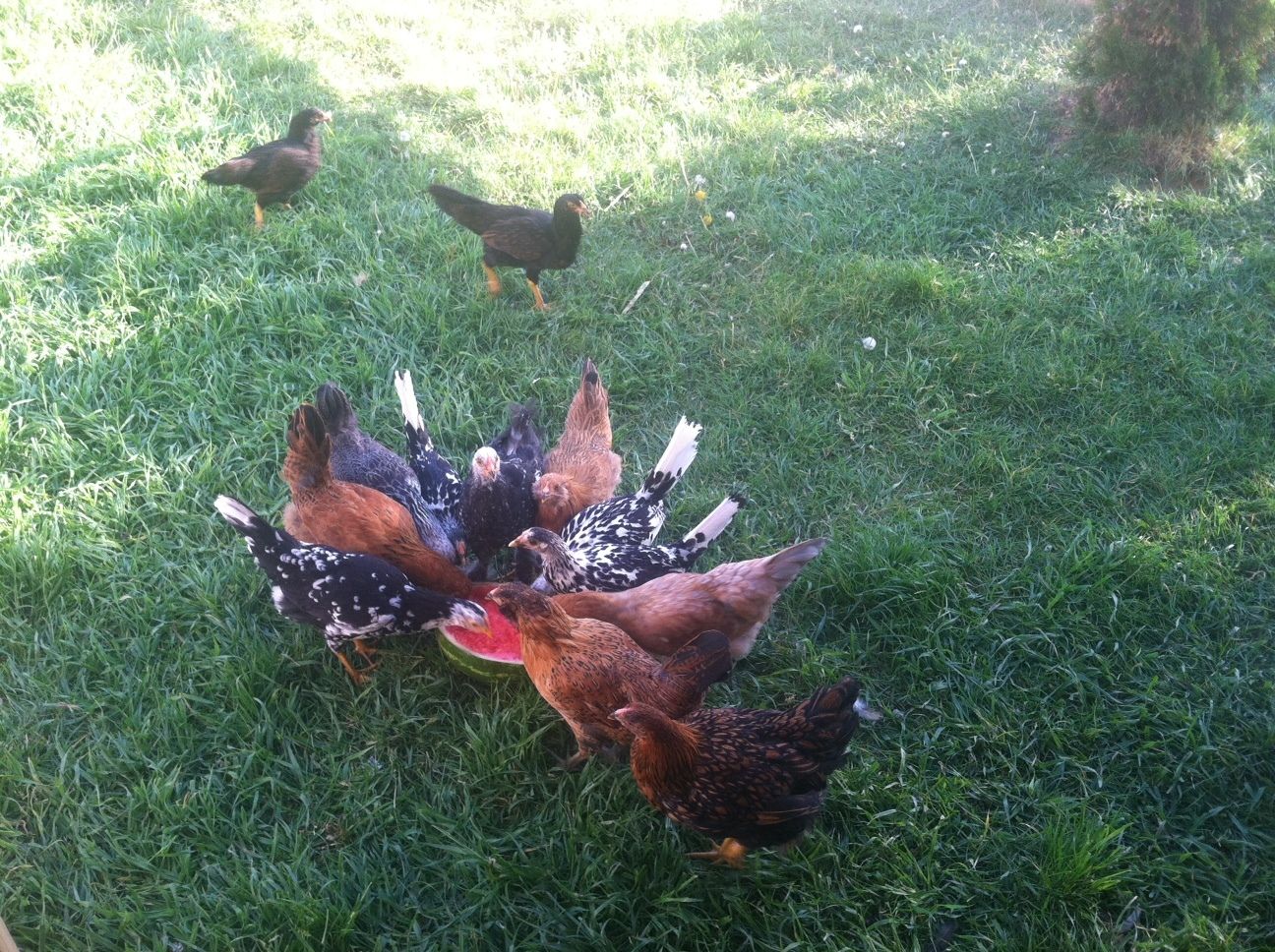 My dear sweet Vader: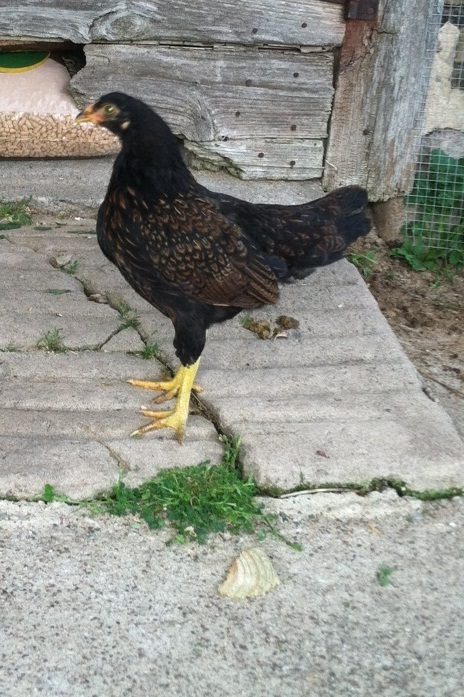 And here is the new run we built for them to keep the hawks at bay.  It is roofed with heavy duty bird netting on half, and a solid steel roof on the other half.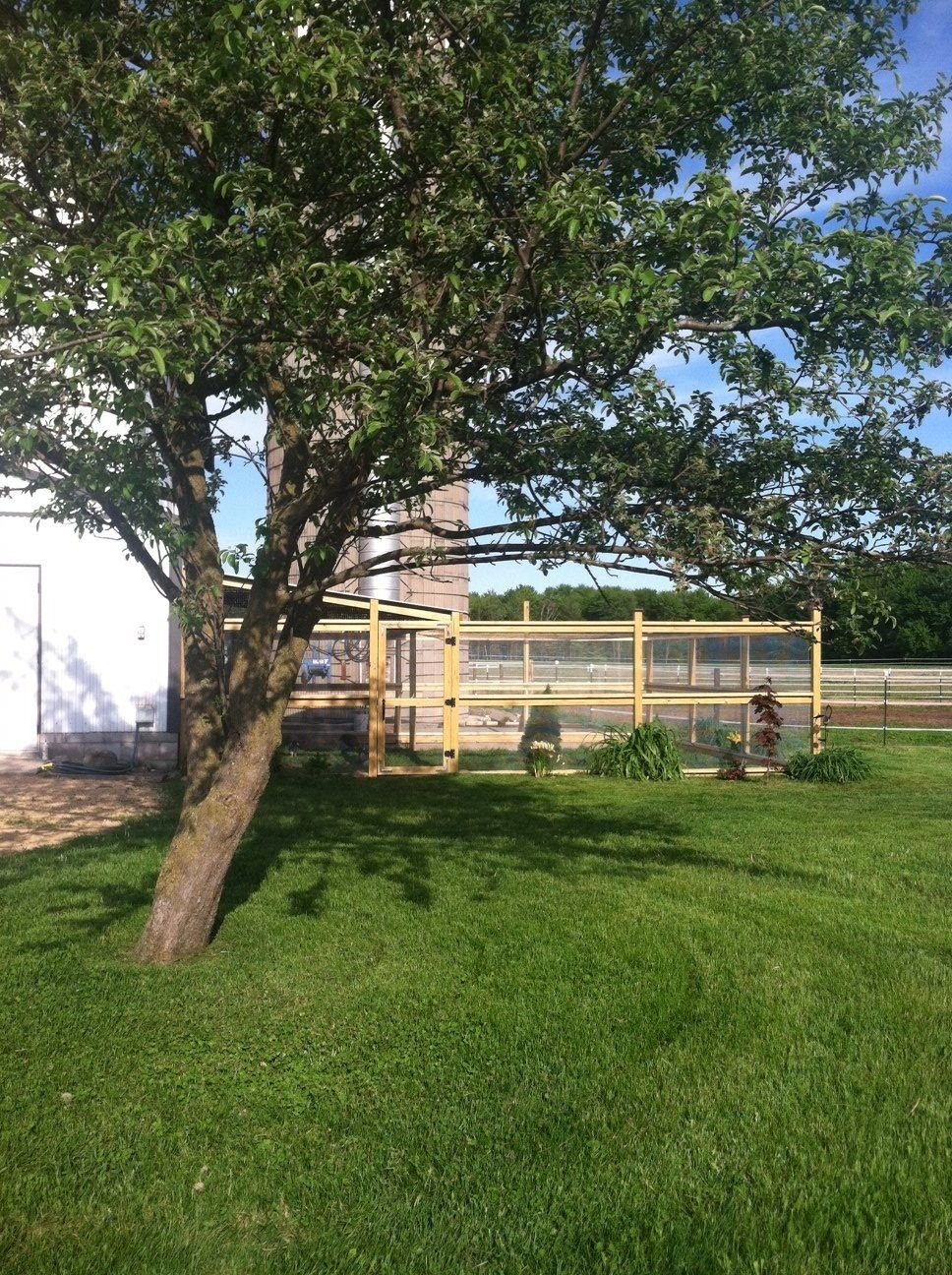 This is how they started off: