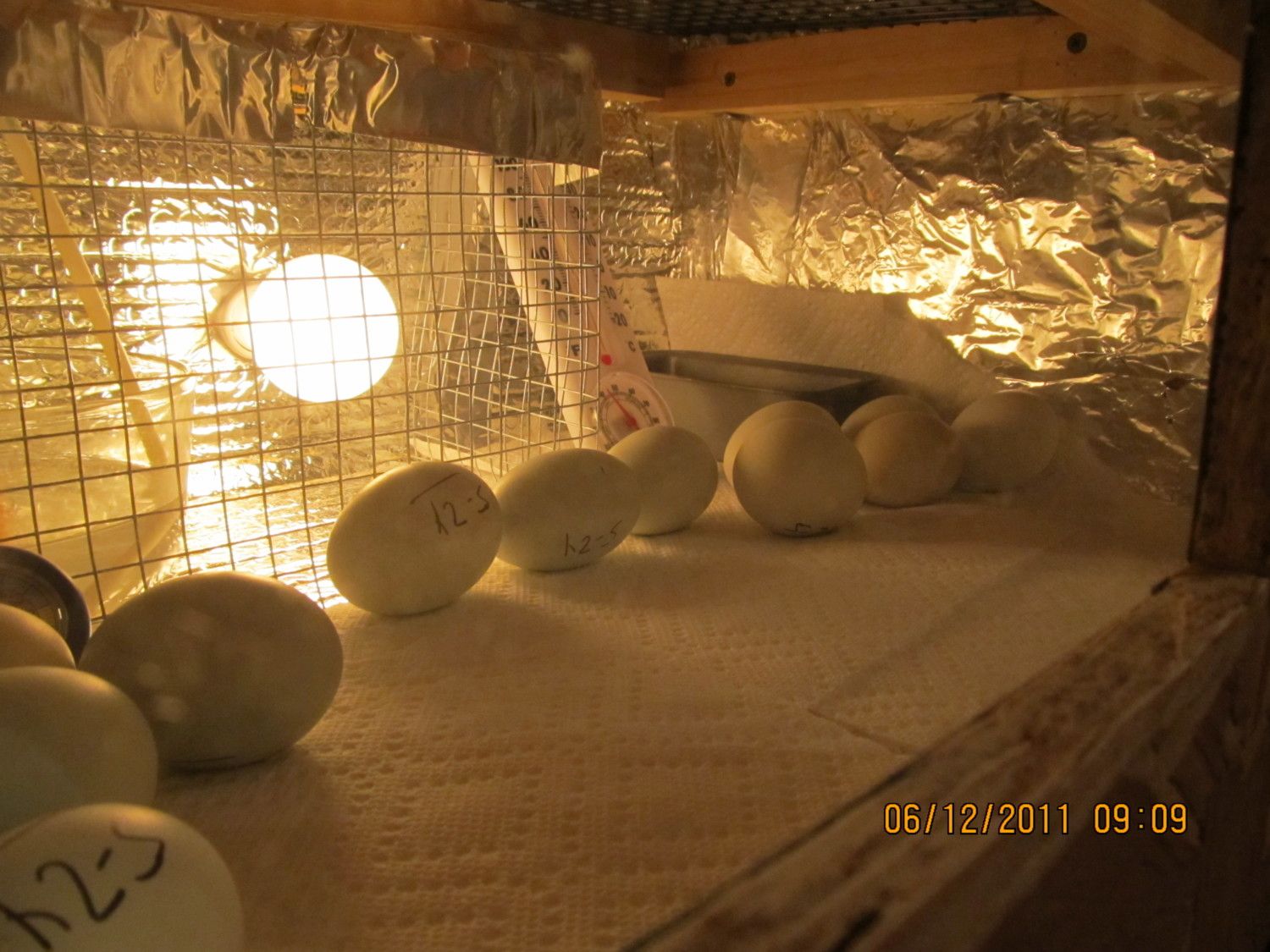 Here is a picture of my eggs that I have going. The 8 that are in the middle of the pic are the ones I think are good. The ones closest I'm pretty sure won't hatch.     This is what I woke up to today!! I have 3 eggs starting to hatch!
 I'm guessing that I just can't count or these little ones are in a hurry to get here. So exciting! This is the third batch of eggs and we still get excited over them!
And the bottom of the thermometer  is not correct. I have three of them in there and the other two are correct.