For Sale:
Oct 26wk ship Lavender Special! 5+ Lavender Ameraucana Eggs & 5+Lavender Project Orpington eggs - Great Bloodlines - GA
Will Ship To: 48 Continental US States

Lavender Special! BIN Price $30.00 for eggs - .Shipping week of Oct 26, 2015    Our farm loves specialty birds as well as heritage birds.... Our Lavender Orpington eggs have been with us for years now and we have been working with them as they are a Great Project Bird. In our Lavender Orpington pens,  all hens and roosters in the pen are visually lavender. There is a potential that you might get in additional to total lavender newborn chicks, mottled chicks.  Mottled chicks will grow up and feather out lavender.
.
SHIPPING & HANDLING: Please scroll down past the pictures for the details on payment. Along with paypal payment, regular not e pay,  please send BYC name,your full name, address and phone (if you want to pick up at the post office) in paypal notes and message here on BYC.You can send farm email (garryfarm@gmail.com)  if you don't have enough message space here Or IF You don't have paypal and need an alternate way to pay! Similarly we have spent much effort and time hunting down some excellent starts for our Lavender Ameraucana Project...  I will be listing pics of the Lavender Orps below:
These Lavender Project Orpington Eggs these are from a beautiful flock born from Hinkjc eggs.
A baby from the Lavender project orpingtons:


Six Lavender Project Orpington chicks from a custom hatch done in February.  The other babies stayed at the Garry Farm.


Some of the adults (This quad was sold as a grouping about 2 years ago)

One of the roosters: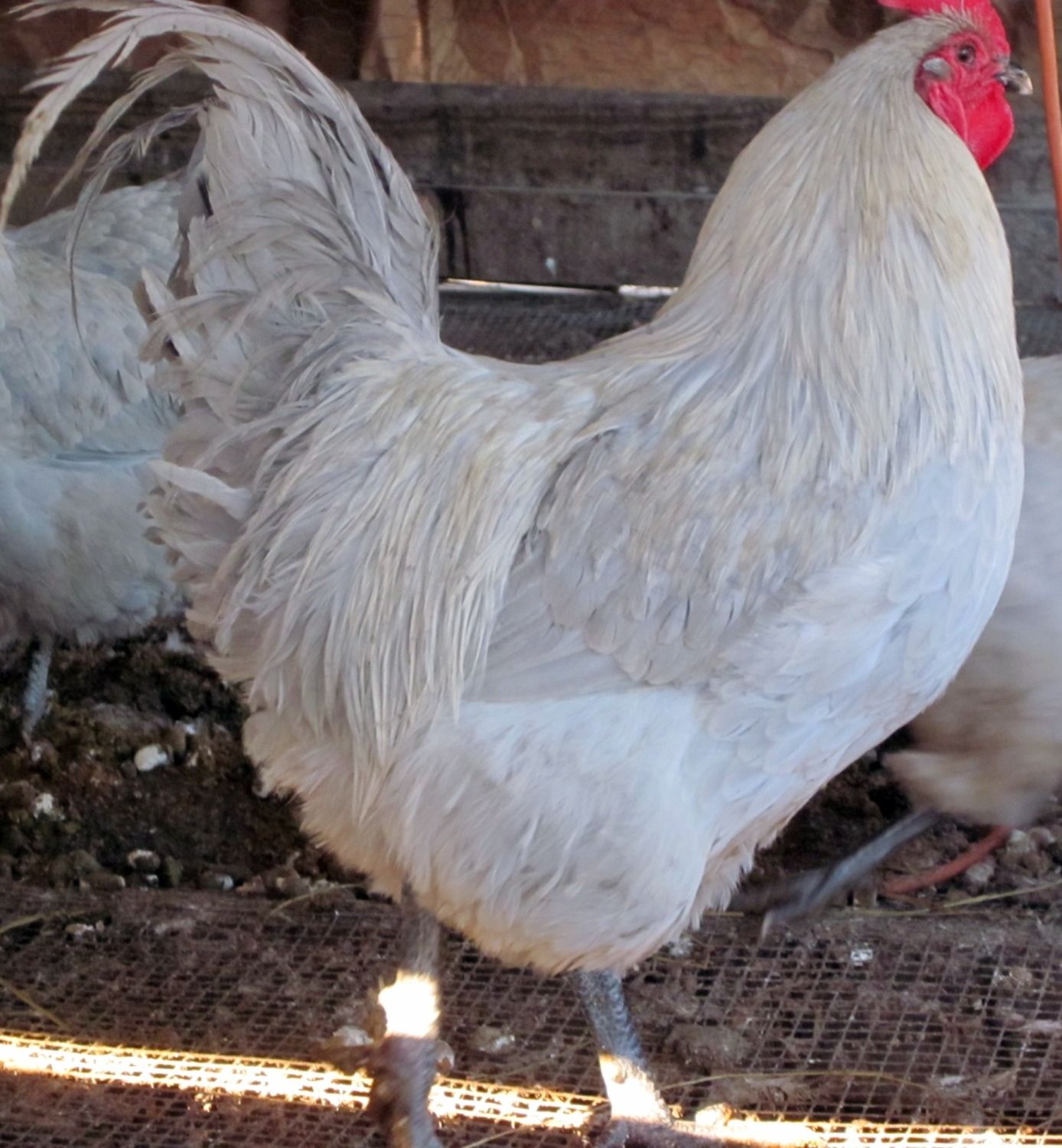 And Now about the New Lavender Ameraucana  Birds

We have been blessed with so many friends who helped us with lovely purebred Lavender Ameraucanas and young pullets and hens...  (They are now full grown, and no more pullets!)  I had just about "given up hope", after so many attempts to secure good lineage eggs, babies,birds, but several wonderful donors shared some of their flock with us here on The Garry Farm.. As many of you know we have had "Sharkey"  our first Lavender Ameraucana Roo for years before we found other pullets, cockerel and other of the flock. We have several Bloodlines in our group including  Harry Shaffer, pips and peeps. etc/  We love where we are with this project bird and we plan to be working with them for years...AND we owe a great deal to BYC'er as well as others for helping us assemble this flock!!!!!!!
 5+ eggs means you will receive 5+ eggs and more if they are available.  ( We are pleased to report that we now have eggs available from our second pen now!)

Some pictures of flock: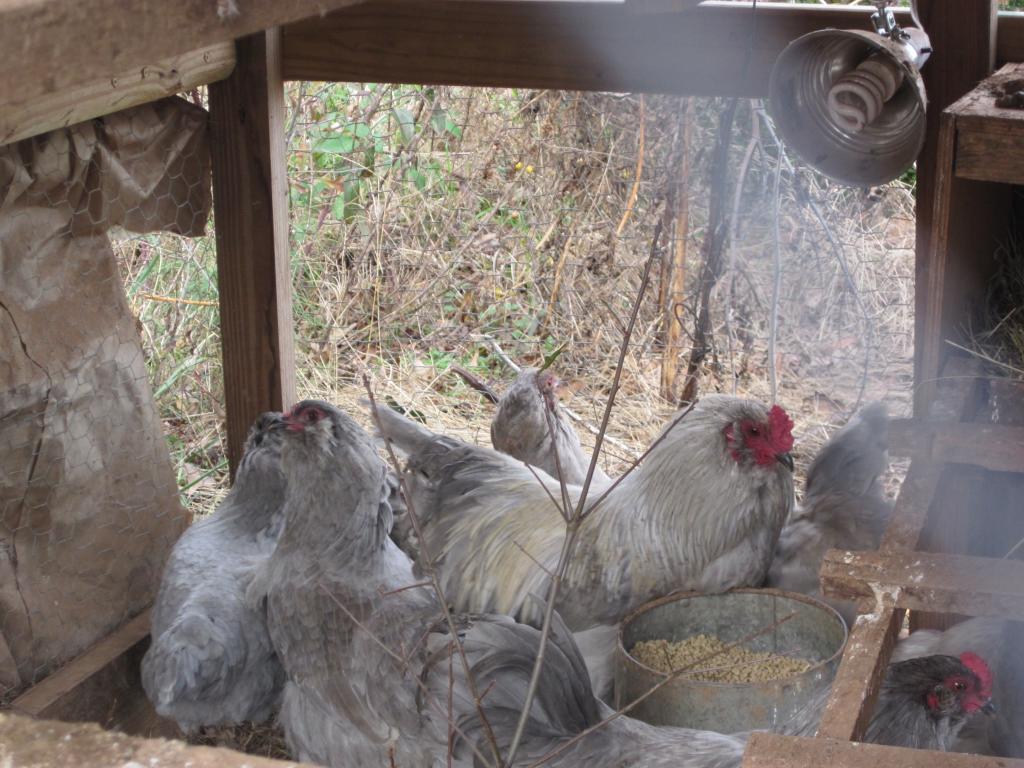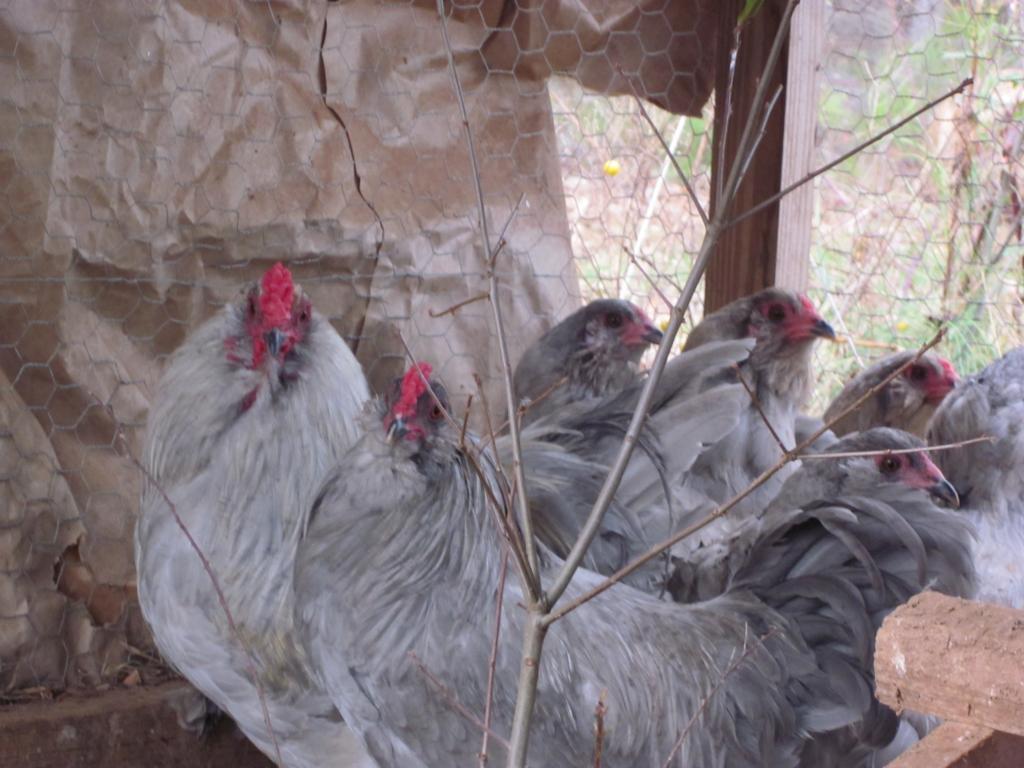 This one's name is Saphira and photo was take with flash on, so she appears much lighter than she is:

This picture is of Sapphira, from Pips and Peeps lineage.



Thanks to all who have been helpful in this project for our farm! Now we have hens and roosters too and the new Project has begun....I'm so excited!   You might wonder what a project this is.....   We will begin working with the egg coloration which is more of a blue green instead of the full blue and as well as body size/type as well. 

The 5+ of each category means I will include extra eggs if available the day of shipping.

Shipping


For this listing we accept Paypal, no e checks please as they delay sending of eggs!

For all BUT west Coast, Postage is $18.50 without a heat pack and is Priority Mail mail with tracking number delivery. Due to increased USPS rates, we regret we will have to increase our west coast shipping (California, Washington, Oregon, Idaho, Nevada, and Arizona) to $22.50. IF YOU WANT A 72 hour HEATING PACK, it will be $5 more which represents cost of heating pack, extra weight and materials.  Heating pack helps keep temperatures stable as they travel in unheated trucks or may wait on tarmac for airplane travel.  To buy or not to buy is up to you:)  Please disregard comment below, comments are carried forward when we renew our listing. We wrap and ship carefully but do not guarantee hatch rate or replace eggs as shipping and incubation/brooding is out of our control. For details on how we ship eggs, please see last line.

We ship eggs in the same way we would like to receive them. We bubble wrap each egg separately, putting in a regular box (not an egg carton) which is then cushioned and set in a larger box.   These are not the prepaid priority boxes but we use the large boxes that can be ordered through USPS as the standard mailing box.   Our mailing costs can often be higher than the prepaid boxes but we find that they arrive in better shape, so it's well worth the extra time, packing materials and shipping costs.   After carefully preparing you package we drive your eggs to the Post Office, where our local post office sets the egg shipments to the side to protect them.   They are then placed on the truck on the top of all the other boxes!    Even as carefully as we ship, we cannot guarantee that there will be no breakage in transit and do not replace eggs.  We do not guarantee the percentage of your hatch your hatch as many factors such as the incubators temperature and humidity, etc are very variable/beyond our control.We will provide assistance to you during the hatch and help in every way possible to have the best hatch possible.Payment for this listing will need to be through Paypal (not e pay)in order to ship on time!  Contact us at garryfarm@gmail.com if you want to order and have NO paypal.

Paypal address is:   garryfarm@gmail.com   PM me your mailing name, address and phone number if you want to pick it up at the post office.  Also, any special instructions other than "fragile" on the box. 

 

Thanks for your interest.  If you don't have paypal or have limited messages you may email us at garryfarm@gmail.com. We do have listings of other chickens as seen here:  http://www.backyardchickens.com/classifieds/feedback/index/current/classifieds/user_id/8875

Do see Our feedback under My Profile Section
For more information about our farm,our website is http://thegarryfarm.yolasite.com  or see us on fbook  at The Garry Farm
Please pm me with any questions/orders or if you would like to directly order without Paypal.

 How we ship: http://www.backyardchickens.com/a/the-garry-farm-how-our-eggs-are-wrapped-packed-and-shipped

PLEASE tell us anything other than fragile you want on the box.

Edited by bargain - 10/24/15 at 6:41pm