i really want to start this so im gonna
Plot:
Many years ago there was a hen and a rooster who were abused by their owner. They ran away into the woods. They bred and got word around that there was a flock in the woods that housed abused chickens. Soon their flock grew. It was named GoldenFlock, after the hen who established it. There are now 3 more flocks in the forest. They meet every full moon in peace. These flocks constantly fight over boundaries, food, water, etc.
Rules:
All BYC rules apply

No cussing

Be nice

If you dont have anything nice to say dont say it

Do not mate with your own characters

Mating must be discussed with BOTH users

Maximum of 3 characters per user

if you are off during an important part, i will play your character

Only i can write in red. I use that to give announcements.

I control the plot. If you have suggestions, PM me.
*Major rule breaking will result in a ban* if you think some one is breaking the rules, PM me.
Form:
Name: 
Gender:
Rank:
Breed:
Personality:
History:
Pic:
Username:
You can PM me your form or post it, but please do not post during an important part.
Ranks:
Head Hen: Depending on the flock she will do different things, though she will always mate with the Head Rooster.
Head Rooster: Depending on the flock he will do different things, though will always mate with Head Hen.
Heirs: Children of the Heads. They will fight many times, each time the winner of the fight is the main heir. The last winner before the Heads retire is the new Head. The only exception is if the Heads do not think they should take on the challenge of being a Head and will choose another one. Maximum of 4. 
Medicine Hen/Rooster: Up to 2 per flock, can be female or male. Takes care of flock medical wise. Can train pullets.
Warriors: Gather food, protect boundaries, train pullets, fight, etc.
Pullet/Cockerel: A chick in training. at least 2 months old. Has a warrior trainer.
Chick: A chick under 2 months.
Broody: A hen that will lay eggs, hatch them, and take care of chicks.
Elders: Any warrior too old to work.
Wars:
Any Head can start a war on any other flock. They must PM the members of this flock before they declare war. The other Head MUST agree with the reason to start this war. You can ally with other flocks, at the most 2 flocks together. You declare war at a Peace Time and must explain why.
Peace Time:
Every full moon the flocks meet to talk about how their flocks are doing. If a flock is lacking something another head can offer some. (i.e. if one flock's streams have dried up, another flock can allow them at a stream close to their border.)
DEATHS:
You can die and you choose what you die from. You do not have to tell me in advance. After your chicken is dead, IT CANNOT COME BACK TO LIFE. You can however make a new character, just stay with the 3 chicken rule. Your new character cannot be the same as the old one. Different flocks  have different ceremonies to bury the dead.
Seasons:
The seasons are RainTime, SunTime, ColorTime and BarrenTime.
It is currently: ColorTime
Beliefs:
The chickens believe that the warrior Golden is the moon. Her mate is the star that doesnt move, the North Star. All other stars are warriors who have died. They call them FallenFlock. They believe that FallenFlock watches over them.
New Flocks:
If you want to make a new flock, you must fill out the form below and PM it to me. I will post your flock, but you cannot start RPing until you have both Heads, a medicine chicken, and at least two warriors. Please do not be BOTH Heads, give others a chance to be a head. If there are already 4 flocks, you can fill out the form and PM it to me. That way if there is a flock open you can have it.
Flock Name:
Head Hen:
Head Rooster:
Heirs:
Medicine Hen/Rooster:
Warriors:
Pullets/Cockerels:
Chicks:
Broodys:
Elders:
GoldenFlock:
Head Hen: Heather is a nice kind and loving hen, but a ferocious fighter. She has a heart for chicks but keeps her flock in order. She is in charge of everything battle-wise, training, fighting, patrols, hunting, etc. She is a beautiful Plymouth Rock.
Head Rooster: 
Name: Eragon
Gender: M
Rank: Head roo
Breed: bantam pheonix
Personality: oftentimes stupid, he tries his hardest to do the right thing but it often leaves him hurt, many other chickens think he is stupid and doesn't think he thinks things through, though he doesn't he has the best intentions in mind. he believes that nobody gets left behind and unless a chicken has been killed they have to be found.
History: very strange past he was abandoned as a chick because he was runty and was raised by a strange but kind rooster in the woods where he learned to contact and speak with other minds, has a strange but unbreakable habit of meditating often.
Pic: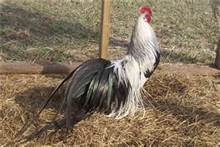 Username: chickenlover237 
He is in charge of making sure everyone has food, water, nests, etc. 
Heirs:  
Name: Arya
Gender:Female
Rank: Heir
Breed: Speckled Sussex
Personality: Stuck up, nice to people who she thinks are worthy of her.
History: Her mother had been a broody, but she had been abused. She wanted to save her egg, so she put it in the woods. She hoped that the flocks she heard about in the woods would find her egg. The egg was then raised by Heather with the other Heirs.
Pic:
Username: Toro
Medicine Hen/Rooster: Daisy is a loving Rhode Island Red.But she is incredibly stubborn and will always get her way. She loves her pullet Firefly.
Name: Divinity
Gender: hen
Rank: Med. Hen
Breed: Golden penciled Hamburg
Personality: kind, happy, loving and gentle
History: to be shown, but can heal someone, even if they are close to death.
Pic:
Username: animallover505
Warriors: Mason is a Golden Laced Wyandotte rooster. Was given his pullet, Ella, to teach him to loosen up. He does not like her and is very strict. He is a great warrior and has a lot to offer to anyone he trains.
Name: Pharaoh
Gender: Rooster
Rank: Warrior
Breed: Hamburg
Personality: Gentle, yet bold and courageous. Not afraid of anything, except losing a flock member. Very quiet.
History: He used to wander around in someone's yard with a few hens. A dog attacked them, and he lost all of his hens, but he tried his hardest to save them. He really doesn't like to talk about his past.
Pic:
Username: Malibu99
Name: Penny
Gender:Female
Rank:Warrior
Breed:Golden Sex Link
Personality:rude at times,but can be a lovin mother hen.
History:Her best friend was killed by a hawk.
Pic: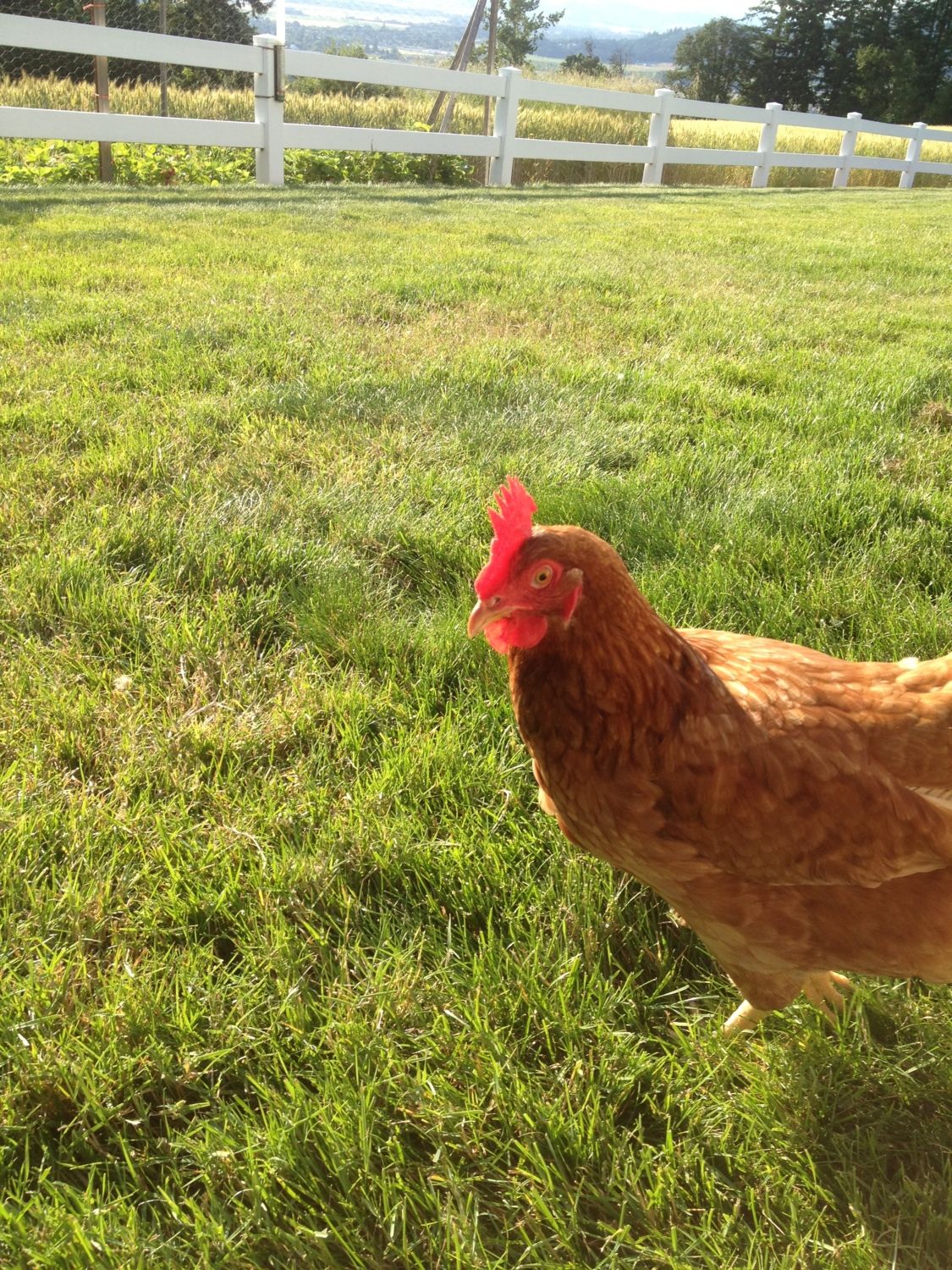 Username:allygb99
Pullets/Cockerels: 
Name: Ella
Gender: Female
Rank: Pullet
Breed: Bantam Light Brahma
Personality: Sweet, smart, outgoing.
History: She was given to an egg company who dumped her on the edge of the forest.
Pic: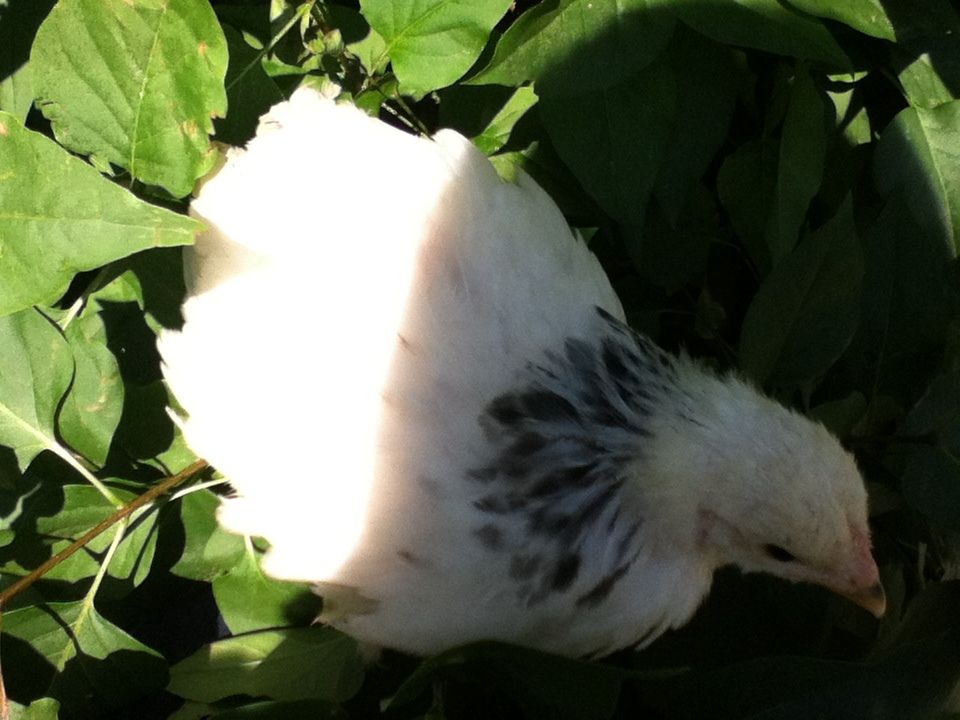 Username: Malibu99
Mentor: Mason
Name: Firefly
Gender: Female
Rank: Pullet
Breed: Barred Rock
Personality: Sweet, outgoing.
History: She was part of a huge flock, then nearly got pecked to death. The owners never really fed the chickens, but when they did, the big chickens never left her anything.
Pic: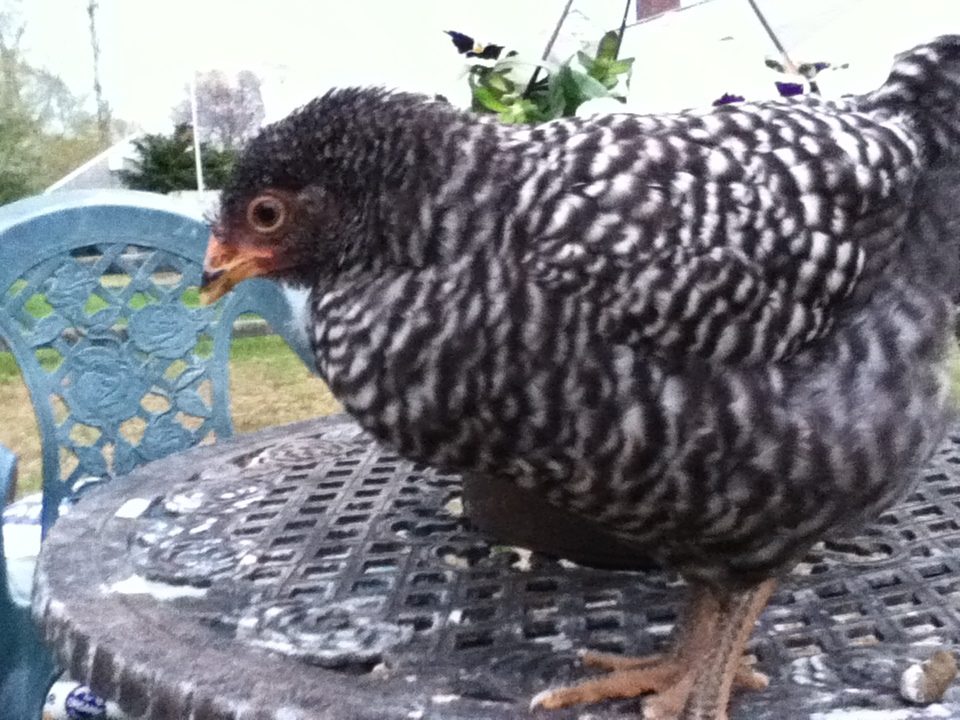 Username: Malibu99
Mantor: Daisy
Name: GreenTea
Gender:hen
Rank:medi hen pullet
Breed: white silkie
Personality: wise,brave
History: born in china,shipped to CA,abondoned
Pic:
owner:Caohorse
Chicks:
Name: Tena
Gender: Hen
Rank: Chick
Breed: Speckled Sussex
Personality: She is Quite and Kind, but when in Danger she is Mean and Cruel. She can be very Desceptive to other Hens, but has a Soft spot for Roosters.
History: She was Born in the Flock, and will stay in the Flock.
Pic:
Username:Pekinduck<3er
Name: Zeth
Gender: Rooster
Rank: Chick
Breed: Blue Langshan
Personality: He is Optimistic and God Mannered. He loves his Sister, Tena, and Mother Daisy. He Protects all the Hens and is an Excellent Flyer.
History: He was Born in the Flock of The Rescues, he has a Sister Tena and a Mother Daisy. Though some suspect he was taken from a Nest just like his Sister Tena.
Pic:
Username:Pekinduck<3er
Broodys:
Elders:
RiverFlock:
Head Hen:
Name: Sexy
Gender: F
Rank: Head Hen
Breed: Silkie
Personality: She is a very brave chicken. She is also, very happy when she gets to set on a egg. She loves to be around chicks and to raise them.
History: She was abused by a hatchery that is now shut down because they abused there chickens. She got left in the hatchery when it was shut down. After a month of the hatchery being shut down she she decided to escape and move to the woods and help with a flock.
Pic: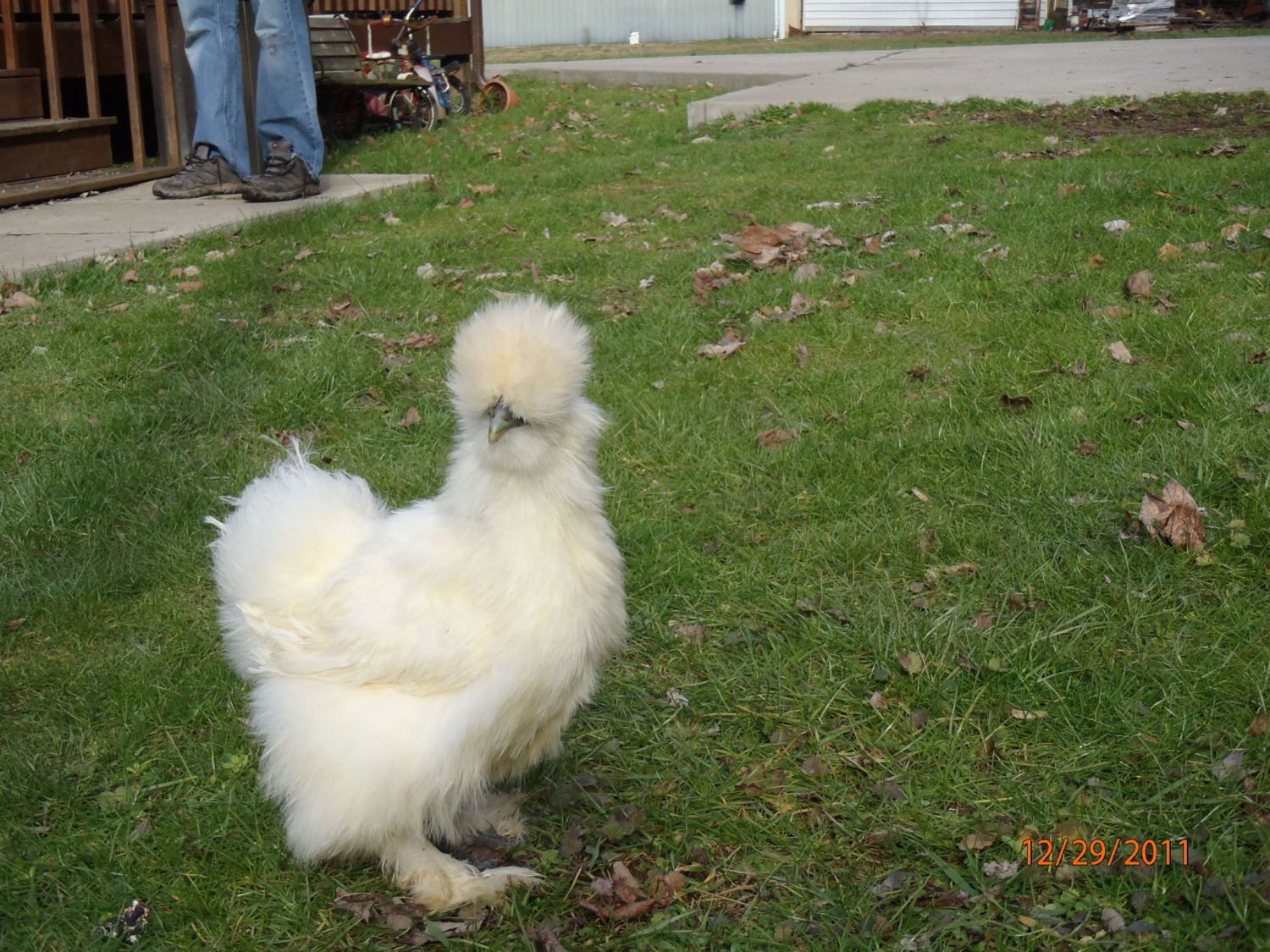 Username: Silkie Chicken
Head Rooster:
Medicine Hen/Rooster:
Warriors:
Pullets/Cockerels:
Broodys:
Chicks:
Elders:
This is my first RP, so any and all constructive criticism would be helpful. :)
Edited by jallny - 7/14/12 at 5:17pm