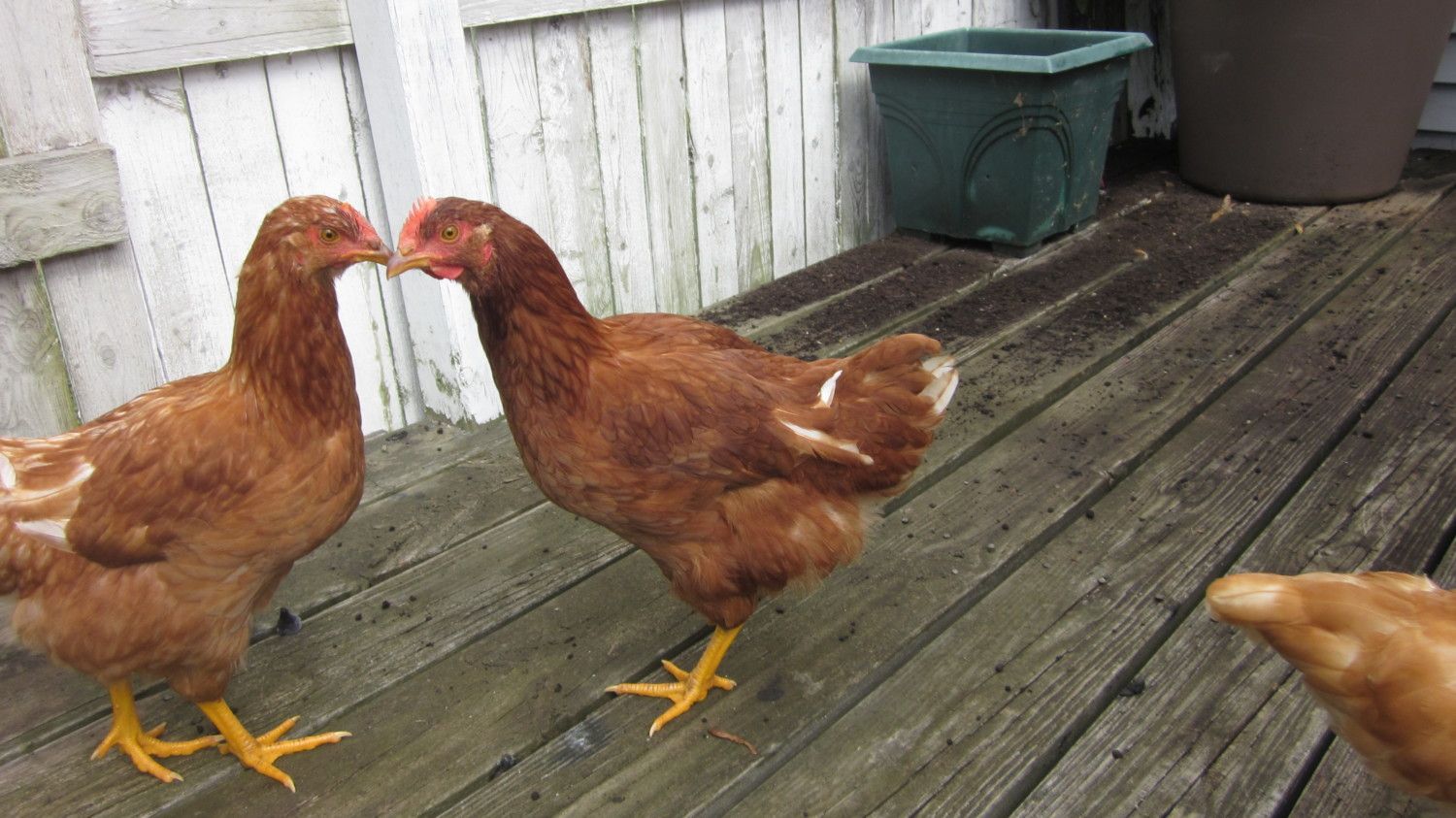 So this is my girl on the Right, the darker chicken. She is about 12 weeks old, and is a ISA Brown. 
She is our favorite chicken. but as she gets older we notice her waddle/comb is bigger then the rest of the girls. She is also very bossy. Could she be a roo? The chickens to the left is the same age as her, they came from the same group.
What are tell tale ways to tell between a Rooser and Hen?