I posted these pics yesterday. So sorry for being redundant however, I just got off the phone with the breeder/lady who I bought this little one from. This first picture was taken on the 8th  (day I got her). Was told she was about a week old maybe 8-10 days. She is supposed to be a Cuckoo Marans. Notice no white cuckoo barring. black legs. I called her today and she said there was absolutley no way she could be a Black Ameraucana. She then went on to tell me that she will go through her molting phases and color will change. Cuckoos don't have black legs. Correct me if I'm wrong. And every pic I've looked at of 1 week to 4 week old Cuckoos have the white cuckoo barring on their wing feathers. As well as not having black legs and feet. Is there anyway this little one can still be a cuckoo? Is this lady confused or blowing smoke up my butt? 
Bellow taken 6/18/12 (roughly 2 1/2 - 3 weeks old)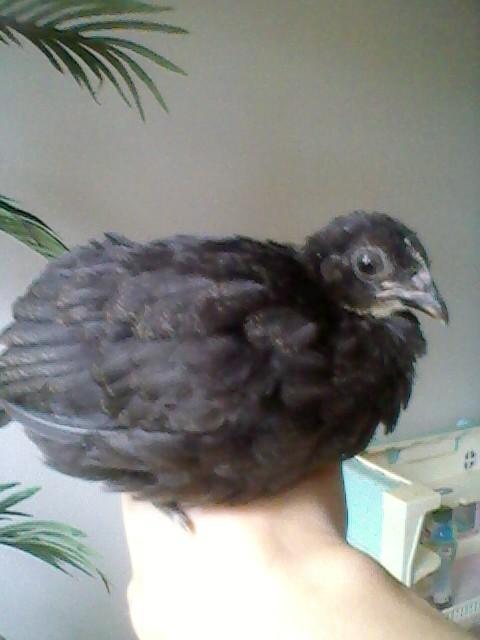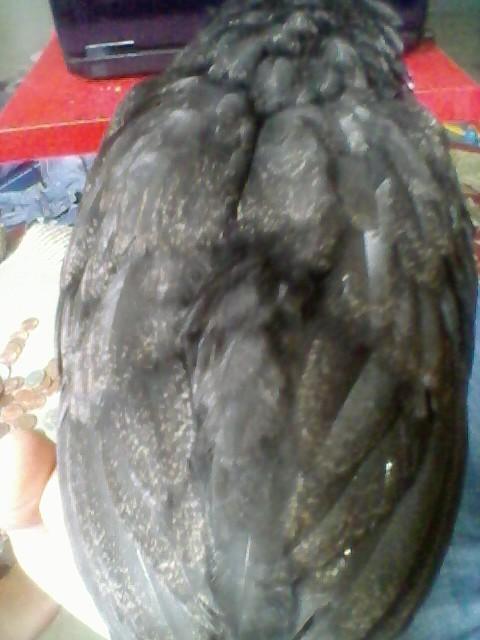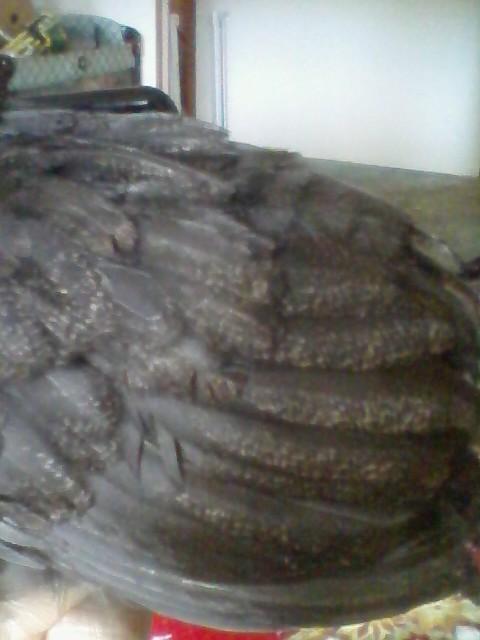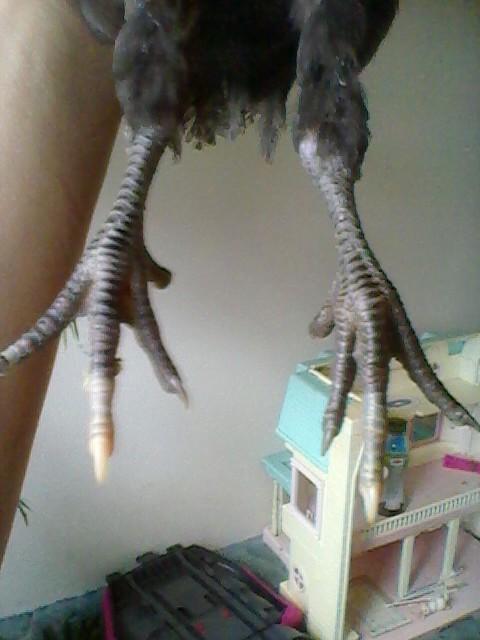 Now please look at this link from BYC of a "Black Ameraucana" They look like twin sisters!!!
http://www.google.com/imgres?hl=en&sa=X&biw=1366&bih=663&tbm=isch&prmd=imvns&tbnid=ViNDd33Mu6rSMM:&imgrefurl=http://www.backyardchickens.com/t/326183/chick-pics-from-john-blehm-cree-farm-cloverleaf-farm-jamesa-d&docid=2Lky831oguoUyM&imgurl=http://www.thebreakaway.com/pics/d/4130-1/New%252BChicks%252B4-14-10%252B018-640.jpg&w=640&h=480&ei=DtjgT6TrLKSU2QXplYHWCw&zoom=1&iact=hc&vpx=1067&vpy=330&dur=167&hovh=194&hovw=259&tx=185&ty=93&sig=112344972070341364888&page=2&tbnh=142&tbnw=184&start=19&ndsp=24&ved=1t:429,r:11,s:19,i:171
Notice the feet/legs from the link with a pic of my chicks legs and feet. I don't know how much it means but I'm really just holding  out hope that there are some cuckoos that "wait awhile" to show off their "true colors". If anyone has any wisdom on this breed or can point me in the right direction... Please let me know
Alanna
2 Brahmas (Light & Dark), 2 Orpingtons (White & Lavender), 2 Ameraucanas (Blue), 2 Golden Laced Wyandottes, 2 Black Black Copper Marans
Alanna
2 Brahmas (Light & Dark), 2 Orpingtons (White & Lavender), 2 Ameraucanas (Blue), 2 Golden Laced Wyandottes, 2 Black Black Copper Marans