About a week ago, we integrated a then 12 week old Delawegger cockerel (Del x EE) and his 15 week old coop-mate, a nice BR pullet, into the main flock. The BR, Dru, has not been tortured much, or at least, she has made the best of it, since she pretty much blends with the other BR hens in there. Gideon, on the other hand, is jumpy as a cat on a hot tin roof, even though his sire, my Delaware rooster in charge of that flock, Isaac, has not even glanced in his direction, even when he crows (or does his imitation of crowing, LOL) and Ike has only mildly flirted with Dru in a gentlemanly fashion.
I've never seen Gideon even attempt to mate Dru, though they run together everywhere.Today, I witnessed Gideon grab hold of one of my 2 year old hens for nefarious purposes.  Of all the ones he could have picked, he chose my supposed-to-be-Ameraucana/EE/obviously-Sumatra-lineage half-blind hen with spurs, Tiny, who we all call "The Tiny Terrorist" because she bites and even flogs for attention-and I mean she outright attacks you if you go into the coop after roost time!
Tiny, however, in spite of her aggressive nature, due to her sight impairment (which really is more depth perception than anything else), is at dead bottom of the pecking order and now, these teenagers are making her run for her life, LOL! Yesterday, I saw them bully her away from the feeder when they and she were alone in the coop, which surprised me, and today, I see Gideon grab Tiny by the head feathers, with her screaming and struggling to get away. She ran into the pen (they were all free ranging at the time) and I found her hiding underneath the coop. She wouldn't even be coaxed out for a few minutes.
Here is Gideon, my up-and-coming-second in command: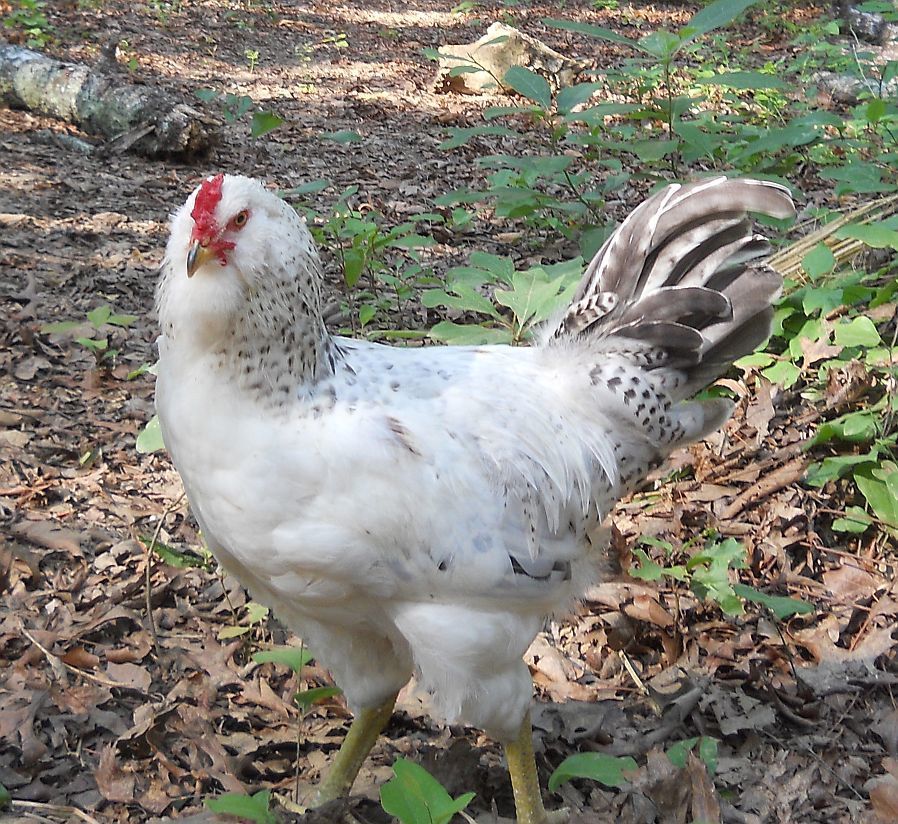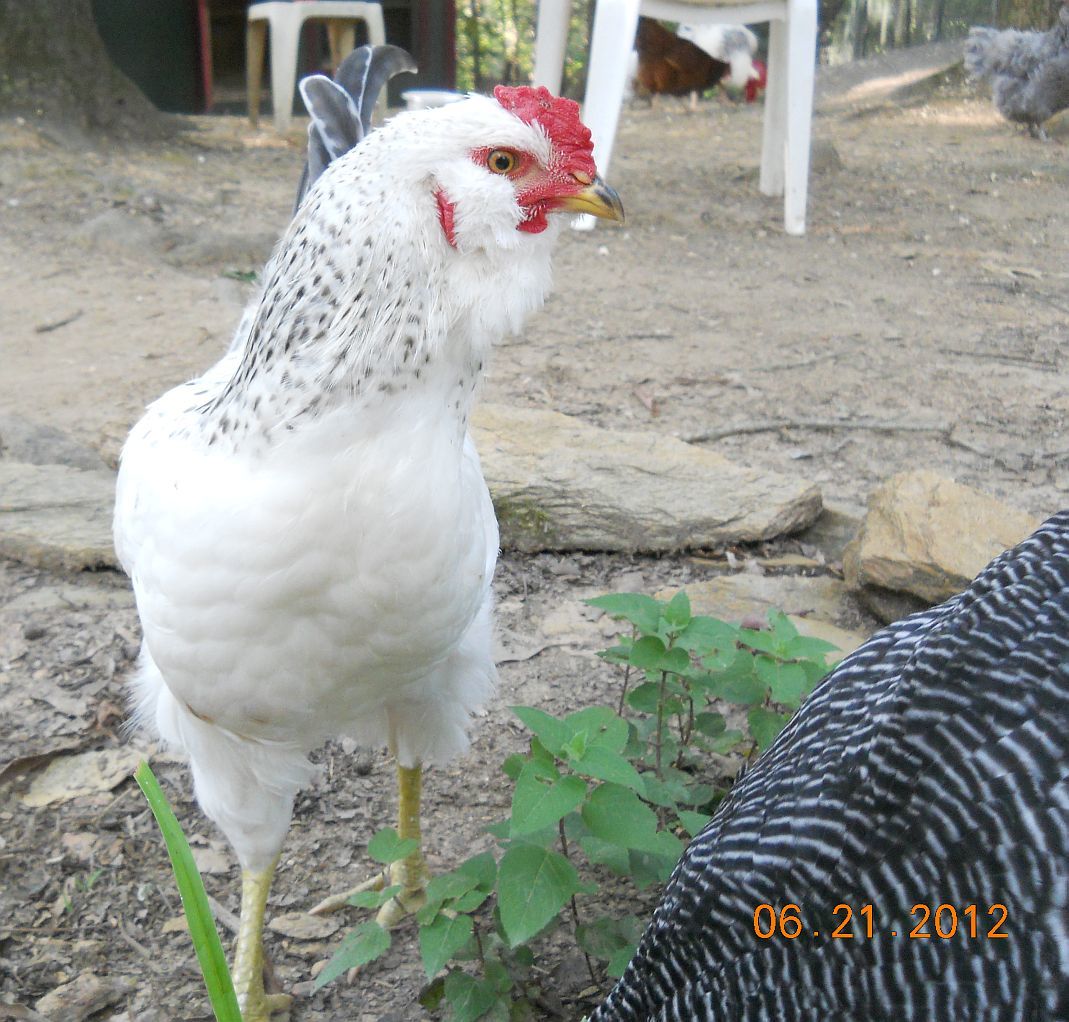 And his intended, the Tiny Terrorist-gee, that pic is from last year. Need new ones, I guess-she was molting then:
Edited by speckledhen - 7/3/12 at 4:08pm
~A dog on its owner's property is a pet; A dog on someone else's property is a predator~
Living the Good Life in the North Georgia Mountains~ Cynthia
~A dog on its owner's property is a pet; A dog on someone else's property is a predator~
Living the Good Life in the North Georgia Mountains~ Cynthia