Hi everyone,
I figured it was high time I posted since I've been reading night and day for a while now. The wisdom and knowledge here is just amazing. I'm so grateful that this forum exists!
Last night I brought home my very first chickens and cannot describe how exciting it is. I've wanted chickens for so long and was fortunate to find some practically down the road! Thanks so much Trish! It was so great to be able to meet you and talk chickens last night. Your chickens are so nice. The chicks are doing great. Now for the inevitable chicken math! lol
I came for the Ameraucanas but left with a gorgeous silver bantam polish too, who is hopefully a pullet.....
 Right now they are in their very temporary cat playpen home but we're working on a Shiloh coop for them. The chicks have had a great time kicking shavings into their water so I've cleaned it out about ten times so far today. Oh - the outlet behind the cage is far enough away that they cannot reach it though it's hard to tell from the photos. I feel like a new mom making sure they're safe!
There are 7 total. In addition to the sweet silver polish bantam, there are 2 LF Lavender Ameraucanas, 2 bantam lavender Ameraucanas, 1 bantam black Ameraucana and a very curious silver girl who looks like she is thinking all the time.
Thanks for letting me be a part of this great community of chicken lovers!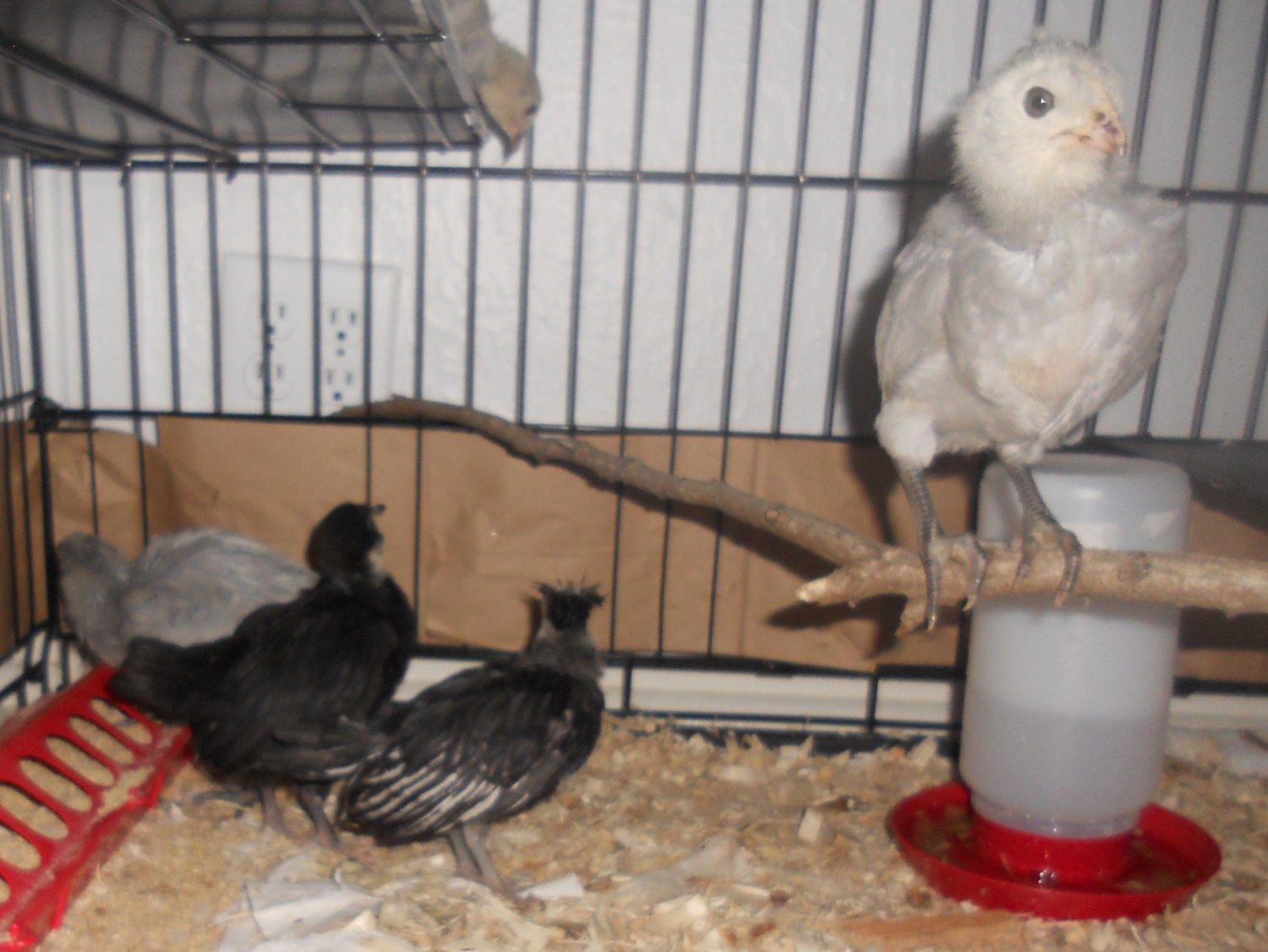 Edited by Dahlisgrams - 7/3/12 at 7:41pm