We've been pretty busy over the last few days trying to finish updating the coop. DH and I have been working on this coop for about 3+ years a little bit here..a little bit there when we've had the time and hopefully we're done...for now LOL.
DH finished the automatic pop doors on both sides. Now the doors open and close on a timer
 We also stained it to help protect the wood. Both doors work off the same motor and it's really easy to adjust the timer to the changing day length. We're waiting for a new solar charger to come to hook up to the battery.
Here's a link to how the autodoors work.
http://www.youtube.com/watch?v=1MKZInfIZGo&feature=youtube_gdata_player
Pics of the coop newly stained:) It's a "double coop" that can house two flocks.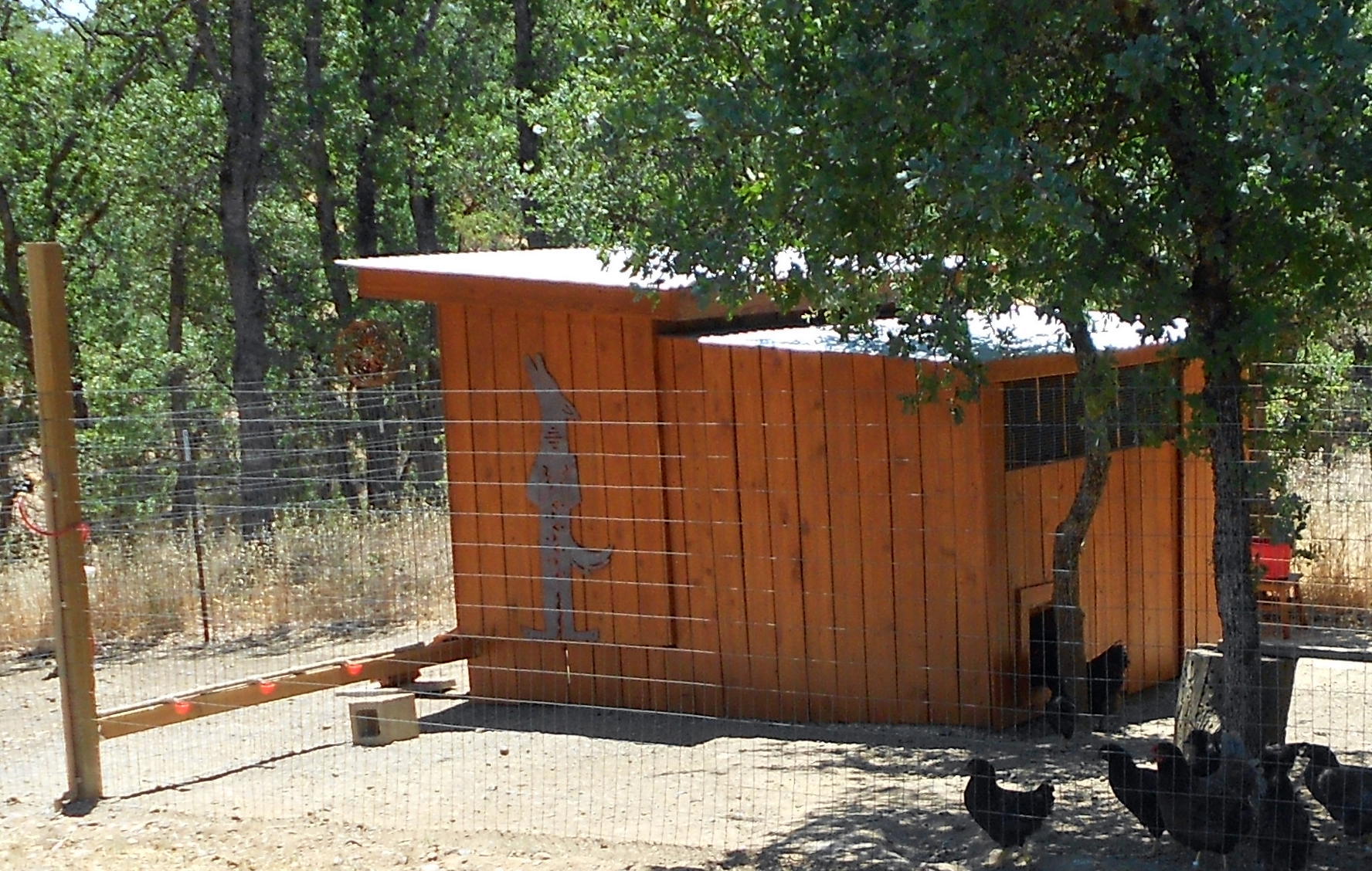 Edited by tls_ranch - 6/25/12 at 4:46pm