Anyone care to guess the gender on this coronation sussex? It is 4 weeks old.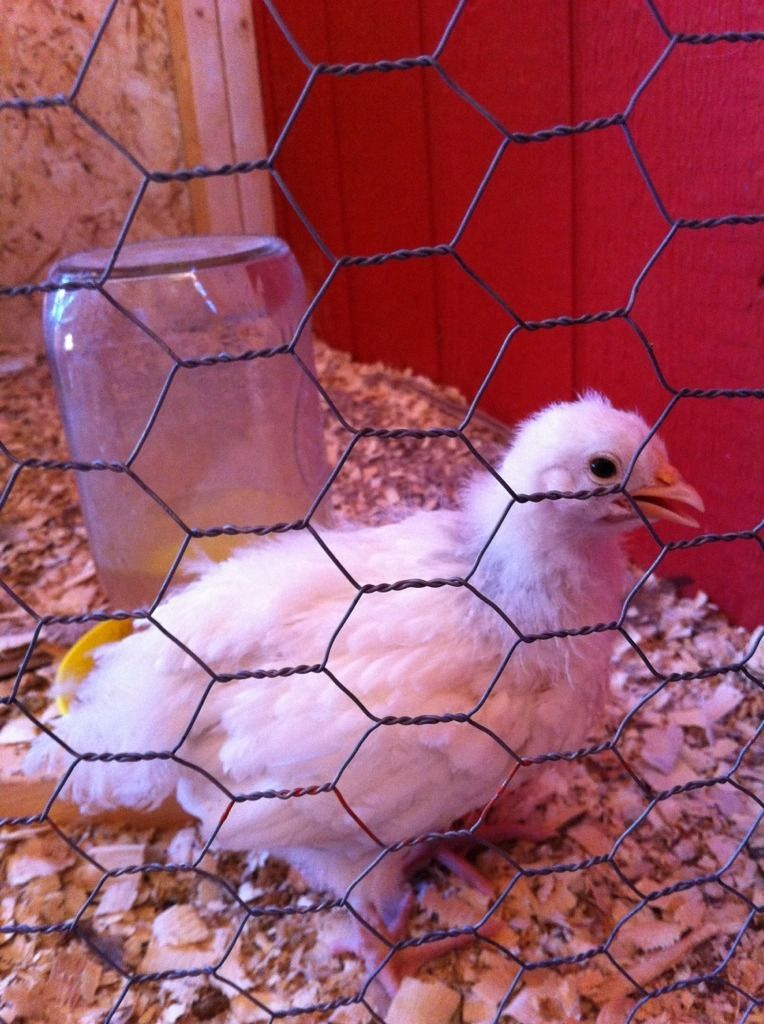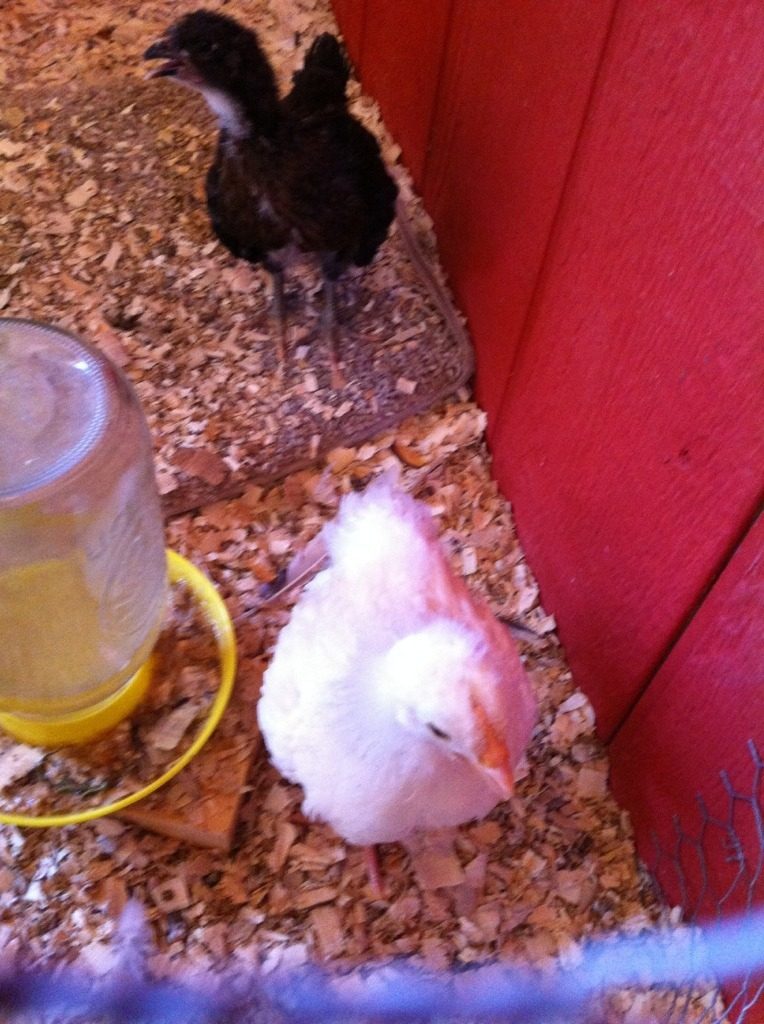 (I know the waterer is gross. They actually have a nipple watering device, but I was out of town over the weekend, and my petsitter didn't trust it, so she got that out of storage and filled it up, and I haven't bothered taking it out of their pen yet)
For bonus points, this is a chick that hatched at the same time. Came out of a very, very dark olive egg. I've been told it's a cross between lavender ameraucana, wheaten ameraucana, and black copper marans.