Good evening!
I have a flock of 11 and am sure of the types of 9. However there are 2 grey/orange ones that I am very much unsure of what they are. 
I purchased them from a feed store and they were labeled as "Bantams" but not what breed. There were pretty and I wanted a few Banty's, so I got them. 
Now they are almost 13 weeks and are the same size as our Red Stars and Ameraucanas... so I am not sure if they are even Bantams... our Japanese Bantam Roo is about half the size they are!
Any ideas on what our 2 mystery ladies might be?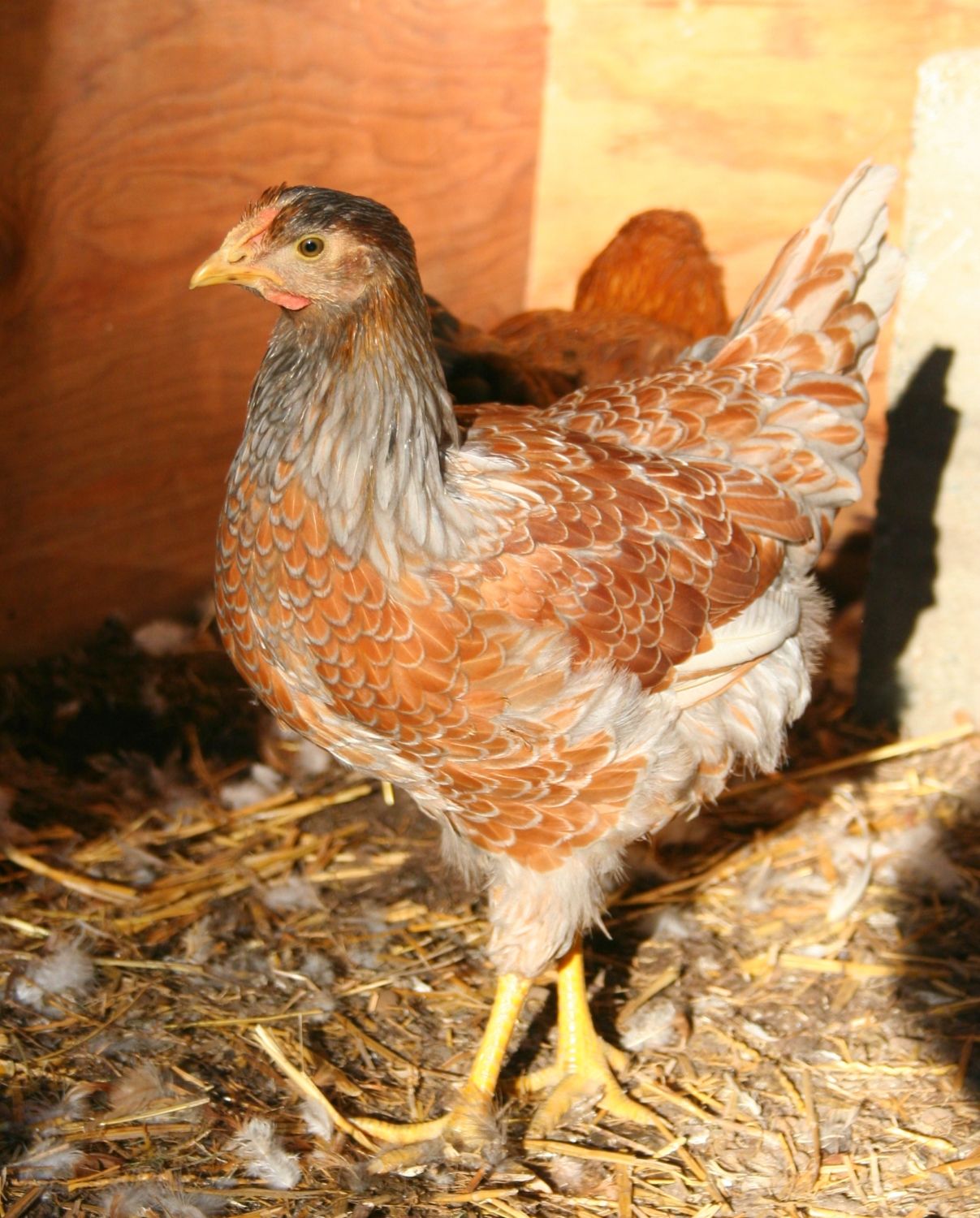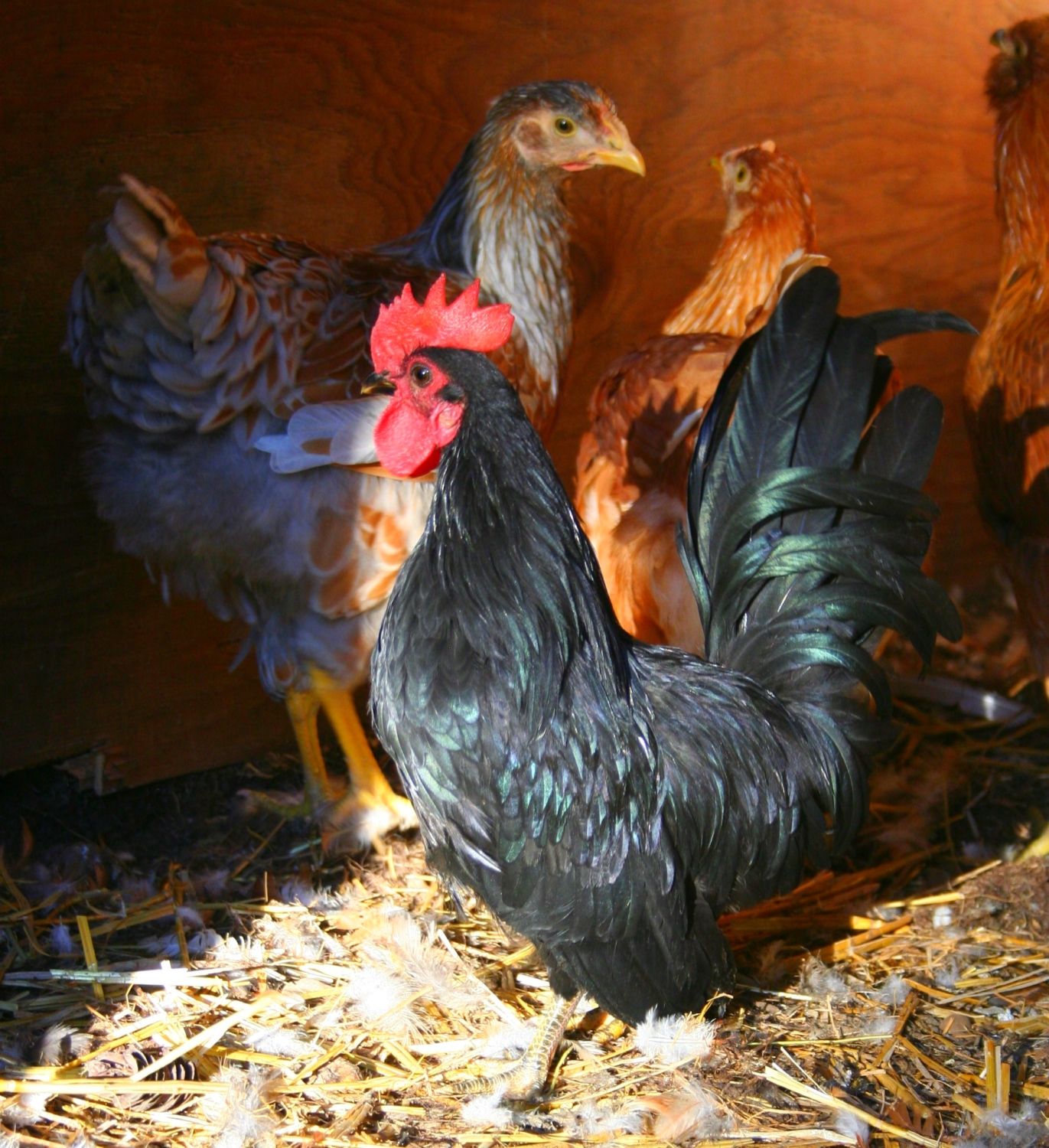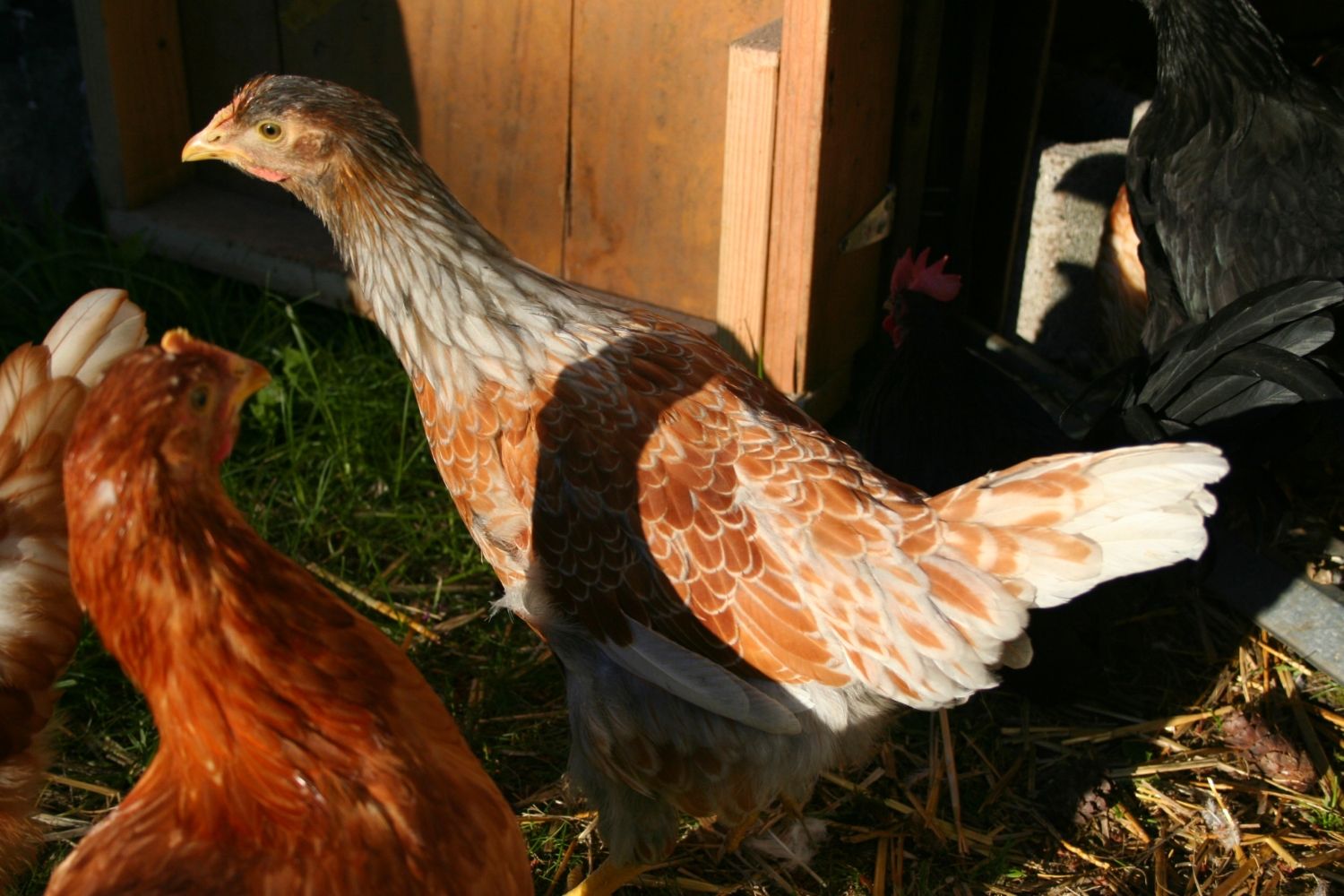 Mother of 1 boy, 4 cats, 4 dogs, 2 turtles, 10+ Zebra/Pink Convicts, 2 Comet Goldfish 'Jaws and Moby Dick', 30 chickens (4 Red Stars, 5 Eggers, 1 Egger Roo , 3 Cochins, 3 Wyandottes, 2 Batnty's, 2 Sexlinks, 2 Rhodies,1 Plymouth Rock, 5 Mixed breeds, 1 Austrolop, and 1 Japanese Banty Roo), 3 Scovies, and 3 bunnies (Bunny, Clyde, Athena) ..... It is never a dull day in our zoo :)
Mother of 1 boy, 4 cats, 4 dogs, 2 turtles, 10+ Zebra/Pink Convicts, 2 Comet Goldfish 'Jaws and Moby Dick', 30 chickens (4 Red Stars, 5 Eggers, 1 Egger Roo , 3 Cochins, 3 Wyandottes, 2 Batnty's, 2 Sexlinks, 2 Rhodies,1 Plymouth Rock, 5 Mixed breeds, 1 Austrolop, and 1 Japanese Banty Roo), 3 Scovies, and 3 bunnies (Bunny, Clyde, Athena) ..... It is never a dull day in our zoo :)