Hi everyone! I posted a few pictures of my girls (or boys) about a month ago... so i thought i'd post an update!
We are still wondering about Fancy (our feather footed, mohawk chicken) and Goldie.
Check them out!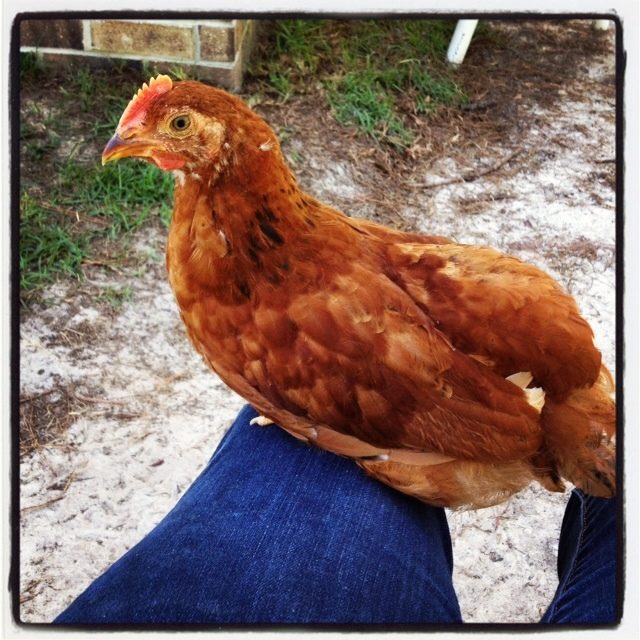 Here's Goldie. Such a lovely girl... follows me around and loves to be talked to :)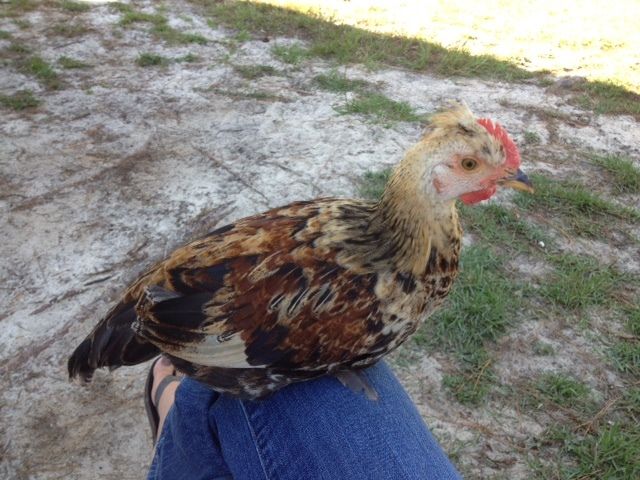 here's Fancy. We think she's a girl...not sure. She is smaller than the other chickens, so we were thinking some kind of Bantam? She has feathered feet too
We also have two barred rock chickens to, but I dont have a good updated picture of them. We are unsure of them too (gender). Everyone has a small comb. The chickens will be 8 weeks tomorrow.
Thanks for checking us out! :)
Sara