My wife's friend has a chicken they offered to us. They won it at the city celebration (I guess they ran out of goldfish). They are not set up for chickens at their home.  We can't have roosters (city ordinance.)  
Can you help us identify him/her?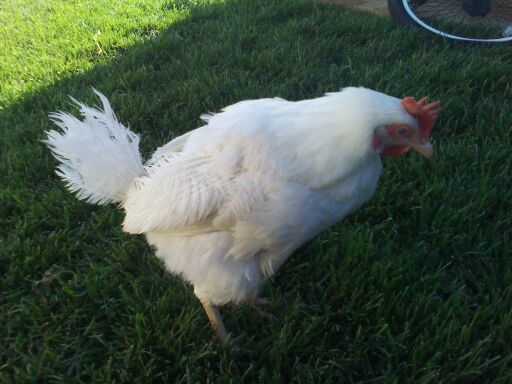 .
"Regard it as just as desirable to build a chicken house as to build a cathedral." Frank Lloyd Wright
.
"Regard it as just as desirable to build a chicken house as to build a cathedral." Frank Lloyd Wright