My mom, brother's girlfriend, and I spent the day going to a few antique stores around town. We had a blast and also found some really neat treasures!
One of my favorite things I bought was a 1960's 8mm movie camera. It came with a case, the manual, and an undeveloped roll of film with the tin. It's in pretty decent shape, but definitely has some use wear on it. I hope to clean it up and find a nice place to display it. Looks like everything still works, but I do have to find out if I can put some batteries in it to actually see if it runs. I know I usually see old cameras selling for surprisingly cheap, but I still thought this was a steal at $10!
Excuse the crummy quality pic. I took it with my cell phone.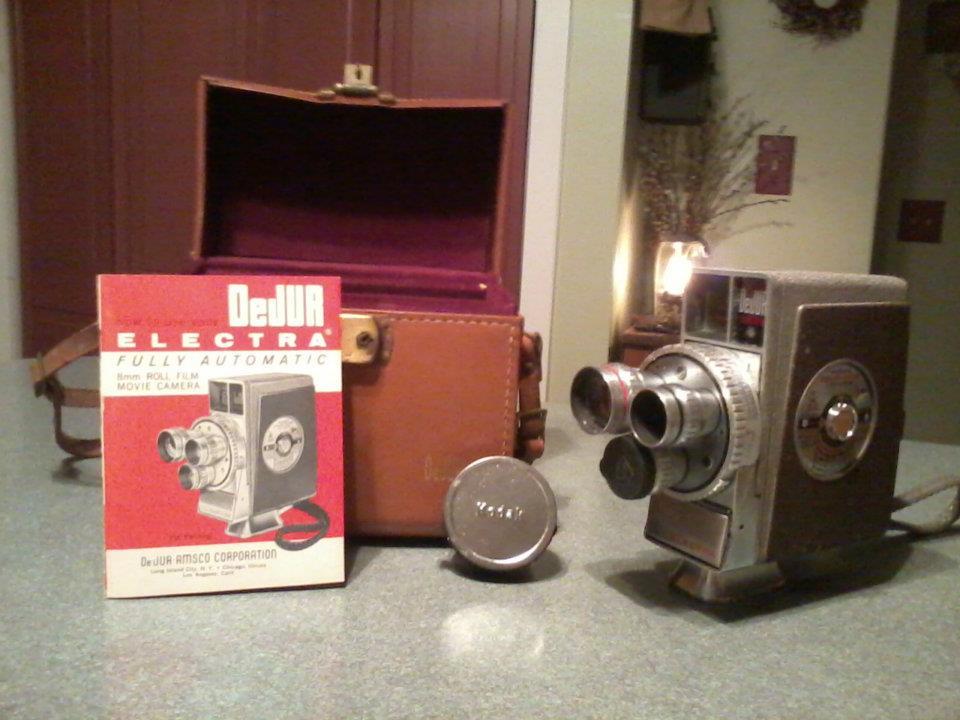 I also bought these ceramic footed egg vases that are also dated to around the 1960's. They have really pretty hand painted designs on them and they were very unusual. I didn't get a photo of those though, but I'll try the next day I am off. The other things I bought (though not sure if they are antiques) was a accent lamp with a peacock feather lampshade and this strange paperweight thing with different grains (wheat, barley, etc) in it. Now I'm going to have to check out these few stores more often!
"If we long for our planet to be important, there is something we can do about it. We make our world significant by the courage of our questions and by the depth of our answers." ~Carl Sagan
"We have normality. I repeat, we have normality. Anything you still can't cope with is therefore your own problem." ~Douglas Adams
"If we long for our planet to be important, there is something we can do about it. We make our world significant by the courage of our questions and by the depth of our answers." ~Carl Sagan
"We have normality. I repeat, we have normality. Anything you still can't cope with is therefore your own problem." ~Douglas Adams