My two year old Sebastopol goose hatched goslings about a month ago and I finally have the time to post the photos.
Here is Sabrina on the nest, and you can see how friendly she is.  Most geese would hiss at people while on the nest.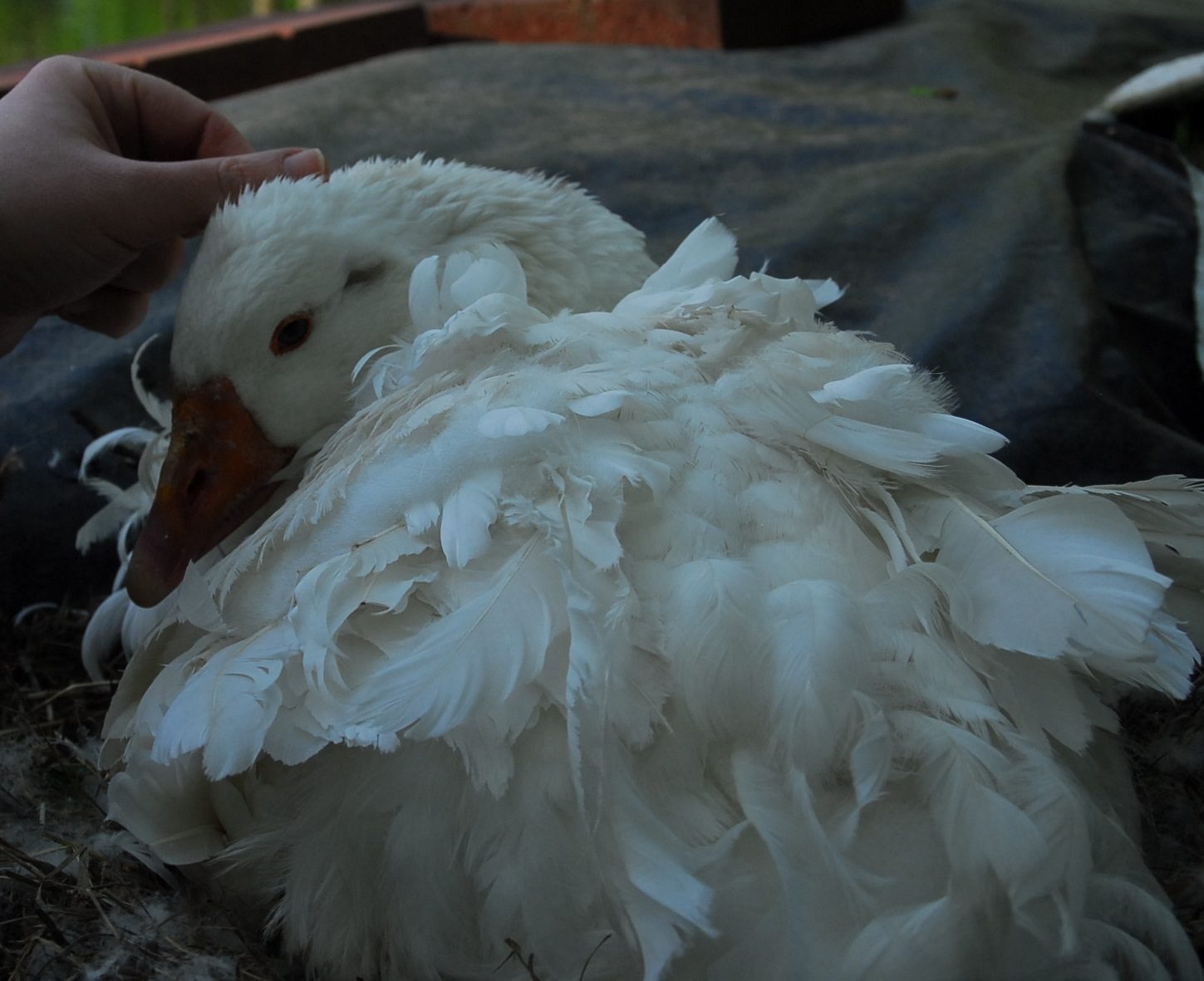 Here is the first to hatch.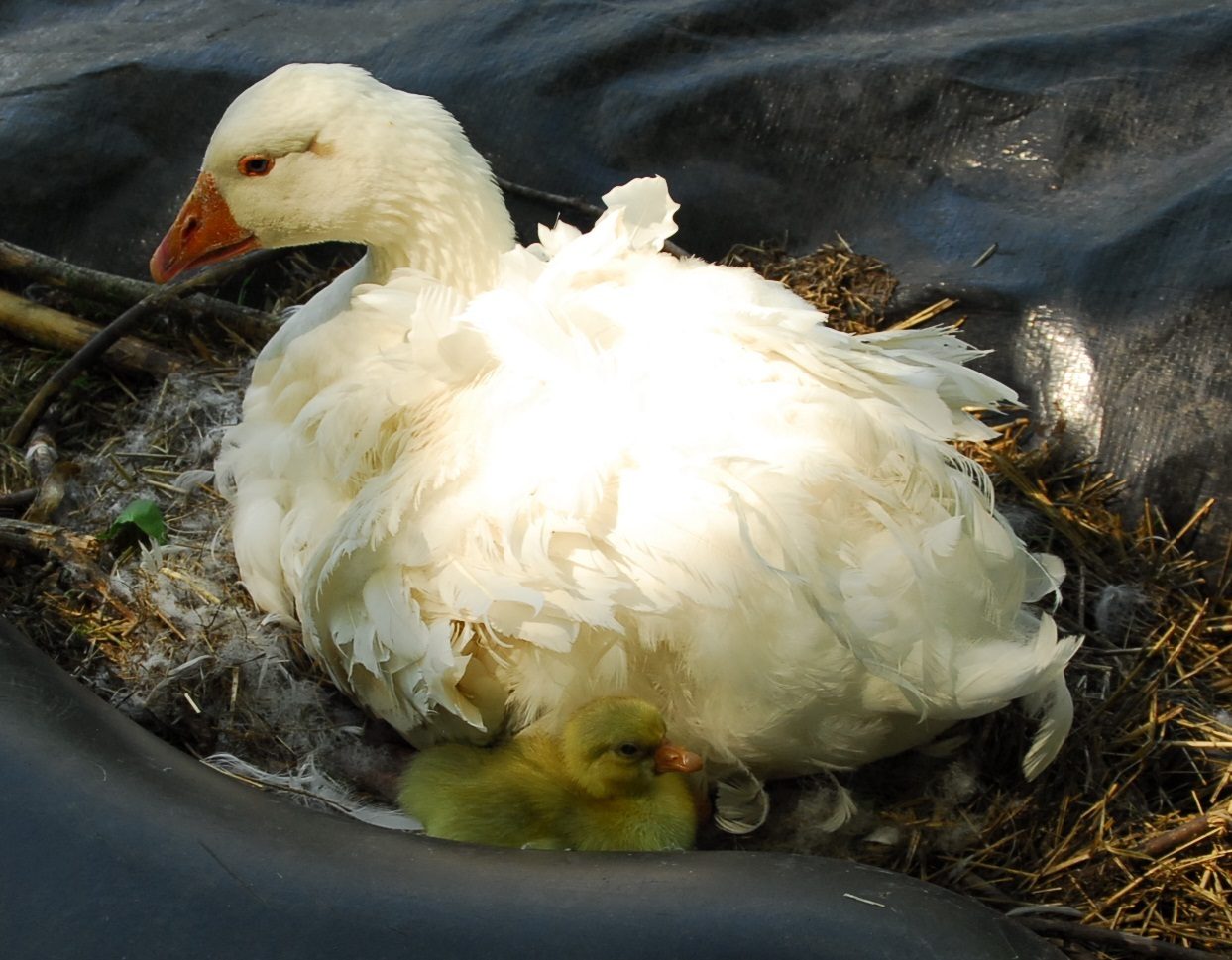 Sabrina checks the other eggs that have pipped.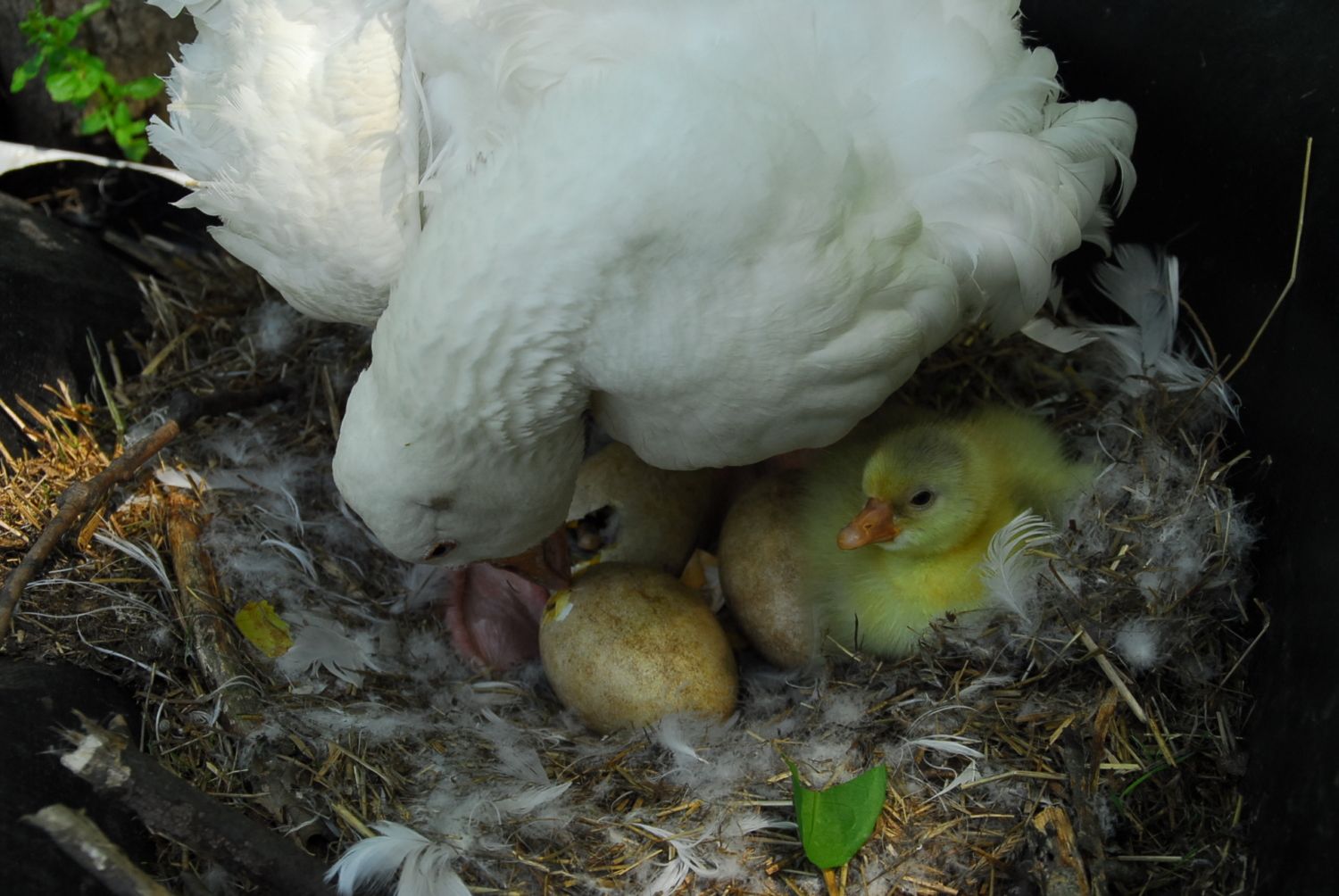 The next morning she has two more goslings.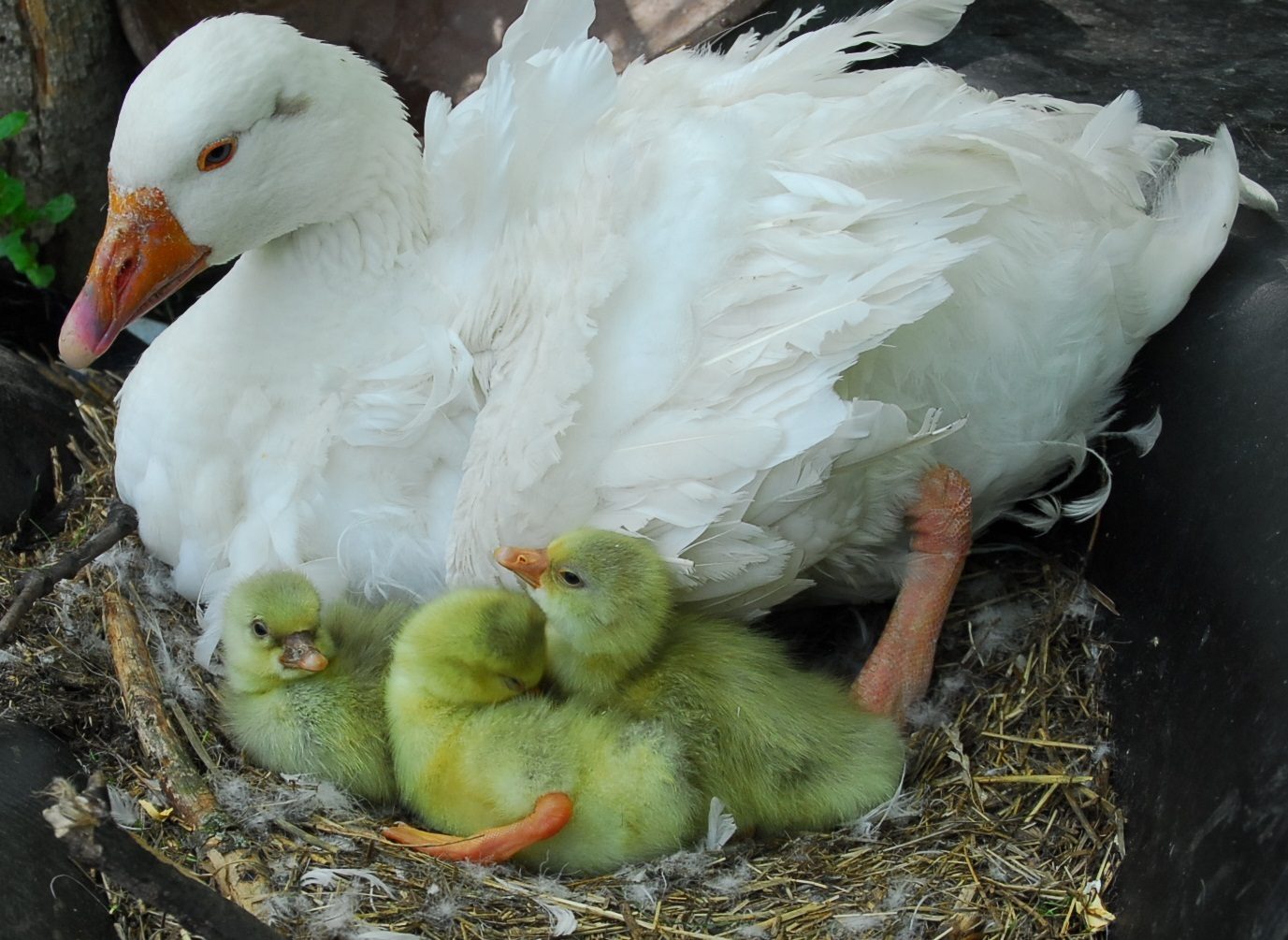 Mother Goose rests with her new babies.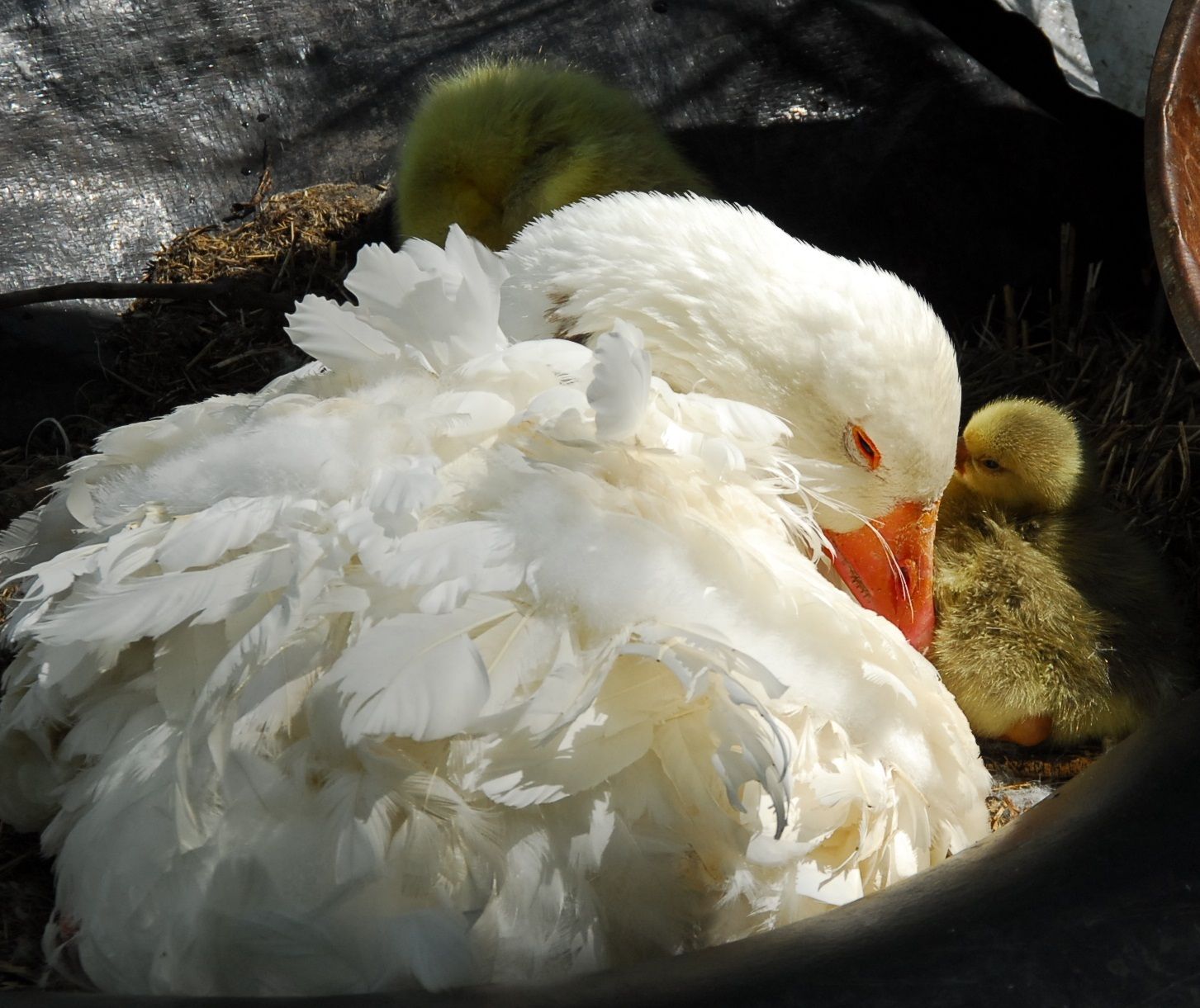 Lucy, Linus (Pilgrim geese) and Basil (Sebastapol in the middle) occasionally go to the nest to check things out.  Lucy in particular becomes very interested.  Too bad I don't have a photo of when I found her keeping the goslings warm when she was sitting next to the nest.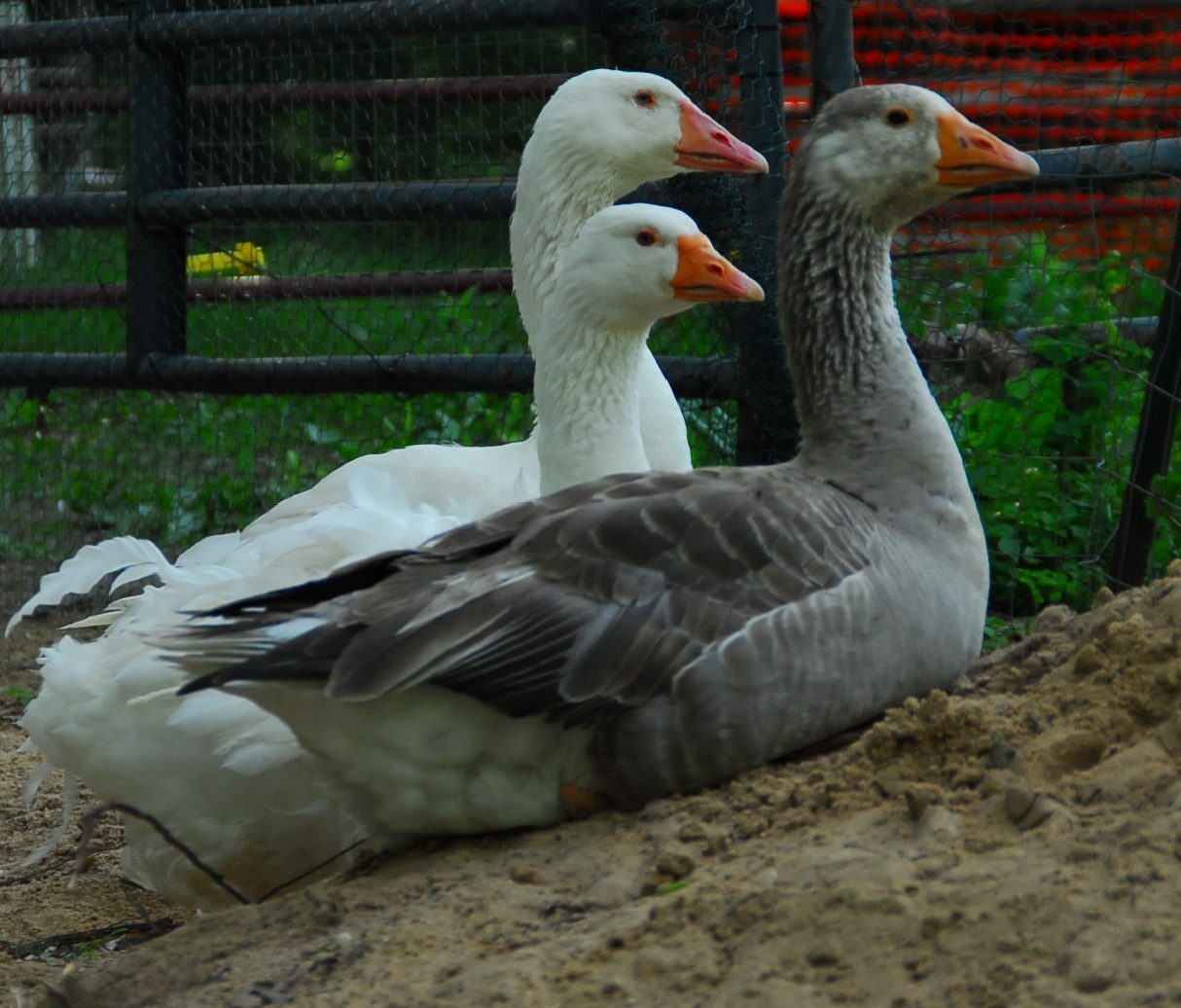 Edited by scratch'n'peck - 7/22/12 at 2:27pm
CHICKENS:to name just a few cochin, orpington,  OEG  also have: mute swans, geese, and cats
  SEE MY BYC PAGE  for photos 
  SEE MY  CHICKEN PAGE for even more photos
CHICKENS:to name just a few cochin, orpington,  OEG  also have: mute swans, geese, and cats
  SEE MY BYC PAGE  for photos 
  SEE MY  CHICKEN PAGE for even more photos