Plot: Earth is dying. Wars break out every where. Scientists have been forced to build a completely new planet. When it was finally ready, they took humans that were in the area and blasted them off. From poor farmers to famous movie stars, these people were all different, and anyone was pushed onto the rocket. When we arrived, we found that the planet was 50% water and 50% land, though for now we only occupy an island the size of Australia. There are 2 villages, the Sonami and the Kreesto. These villages are constantly fighting, splitting apart, and joining together. On top of that, there is a native species, called the Dantu, that are not happy with the humans, along with several different species of animals. The Dantu look like the humans, only they are taller and stronger. They usually sneak into the human villages to spy. Will the humans destroy this Earth, or make peace on it?
Rules: 
ALL BYC rules apply

Be nice

Relationships are allowed, but you know where to draw the line

I control the plot, PM me suggestions

Maximum of 3 characters from one village, 1 character per any other village

Have Fun!!!!

if you wish to split or join villages, PM me
Form: You can PM it to me or post it.
Name:
Village:
Rank:
Personality:
History:
Username:
Pic:
Sonami: The Sonami village is known for their skills in fighting. They are quick and cunning. They have many weapons and have only the best are allowed to fight.
Ranks:
Leader:
Name: Akaida 
Village: Sonami
Rank: Leader
Personality: She works hard to keep her village in order. She is an excellent fighter. She loves her people and would die for them.
History: She had been a shopkeeper, barely surviving. She had been shoved against her will onto the rocket but is glad she was. She was elected leader soon after their arrival.
Username: Jallny
Pic:
Heirs: (2, one open)
Name: Viscarion
Village: Sonami
Rank: Heir
Personality: Quiet and withdrawn, no one ever hears her speak. But, she is actually incredibly smart and crafty. They say she's got the knowledge of ten graduate college students put together. Her eyes are always cool and calculating, always filled with thought. Viscarion is quick to respond and usually wins in arguments. Her agressive attitude was shaped by her crazy parents. Has a recurve bow and arrow, iPod she stole from her parents and headphones.
History: Parents were strict Presbyterians, but she is not. They forced religion upon her, but she only fought against them harder. Her father shot her several times,  and her mother set the house on fire. Viscarion almost died, but was saved by the Sonami.
Username: SCM
Pic: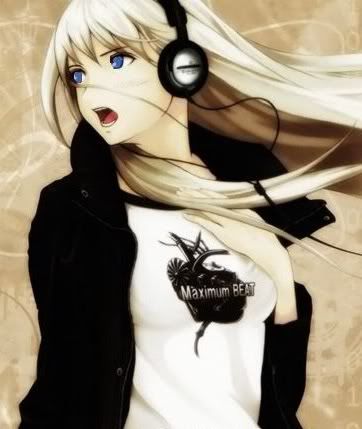 Generals: (2, Both open)
Healers: (3, All open)
Warriors: (Always open)
Trainees: (Always open)
Villagers: (always open)
Kreesto: The Kreesto are known for their information and defense. The Kreesto have spies in the villages and always know when they will be attacked. They have the best defense system and no intruder has gotten far.
Ranks:
Leader:
Name: Charlie short for Charlette
Village: Kreesto
Rank: Leader
Personality: Kind, good at her job Insanly young for the job, around 15 years old. Also insanly smart and wise for her age. Adored by her people. Loves her sister.
History: Born on the ride over to the planet along with her twin Katie.  Mom died giving birth to them and their dad comitted suicide after. When her wisdom and intelligence was found out she was elected leader of Kreesto. Katie is usually jellous of Charlie but Charlie lets Katie help her sometimes.
Username: Toro
Pic:
Heirs: (3, two open, one reserved)
Name: Silvertounge
Village: Kreesto
Rank: Heir
Personality: Silvertounge has always been a night person, she sleeps for most of the morning, sometimes even a majority of the day. But at a stunning seventeen years old, her knowledge is practically unbeatable. Excelling in physics and psycology when she was in school, before the Kreesto found her, she would usually get straight A's throughout her school year. She's in LOVE with the electric guitar, when the Kreesto found her almost dead, she had it gripped in her hands. She refused to go without it, and now she has it with her to this day. She wields a bow and arrow, and has a grudge against Charlie. She has a very sharp-tounge, tends to snap and snarl. Her retorts are always biting and cruel. She is also a foxfire, someone who can create a carving of any creature and have it come to life.
History: Some say she was born by magic, she did wake up in the woods. She lived amongst wolves, and was very happy growing up.
Username: SCM
Pic:
Generals: (2, one organizes fighting the other organizes spying, both open)
Healers:
Warriors: (Always open)
Spies: (Always open)
Name: Katie
Village: Kreesto
Rank: Spy
Personality: Loves her twin sister, Charlie, gets pretty jelous of her though. Very sweet and kind. Outgoing and playful.
History: Same as Charlies. Has a crush on the boy next door
Username: Toro
Pic: 
Name: Beyza Cemal Yiğit
Village: Kreesto
Rank: Spy
Personality: Surprisingly, she was once kind and willing to help others. Now, Beyza prefers to serve herself and push others behind her. Ever since she was shipped away, she had been pushed into a rancid state of mind. Beyza could no longer experience her new job, which had made it so she could escape the harsh world and do what she was best at: working with travelers who also wanted to break free from the bindings of their current, war-torn countries. She was shoved onto the airship unwillingly, before she could say a thing.
History: Born and raised in eastern Turkey. She moved to United Arab Emirates to work for Etihad Airways after reaching the age of 22, and enjoyed her job very much, as it allowed her to travel the world and fulfill her dream of becoming a flight attendant. Much to her dismay, she was forced to leave with several others in her area.
Username: Zinnia-Hen
Pic (woman on the left):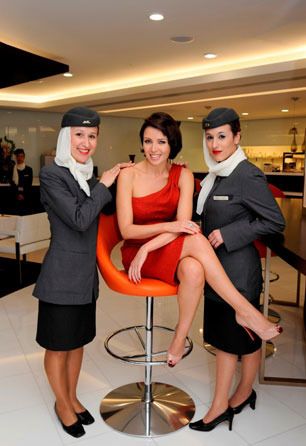 Trainees: (Always open, specify if training for warrior or spy)
Villagers: (Always open)
Dantu: The Dantu were formed when the planet was formed. They are the equivalent of the humans, only they respect the Earth. They do not like the humans, mostly because they think they will destroy their Earth. They look like humans, only taller and more muscular. They sneak into the human villages and attack many times within one year.
Ranks:
Leader:
Name: Tahj
Village: Dantu
Rank: Leader
Personality: Stern and strict, always seeming to be keeping his people in a row. He only wants the best for them, however. He doesn't enjoy the new invasive species of animals; the humans, roaming near his land. To him they are simple, violent beasts with little respect for other's surroundings.
History: Tahj was born to the last leader of the Dantus and a high ranking general. Once his mother died, he took her place as leader. In his late 30's in earth years.
Username: Zinnia-Hen
Pic:
Heirs: (3, All open)
Generals: (3, All open)
Healers: (2, Both open)
Warriors: (Always open)
Spies: (Always open)
Name: Israelna
Village: Dantu
Rank: Spy
Personality: Sinister and twisted, as well as quite quiet, making her a perfect candidate for spying. Her plots usually involve some sort of seducing in order to capture human men.
History: Born to a poor, strict household. She learned to fend for herself at an early age.
Username: Zinnia-Hen
Pic: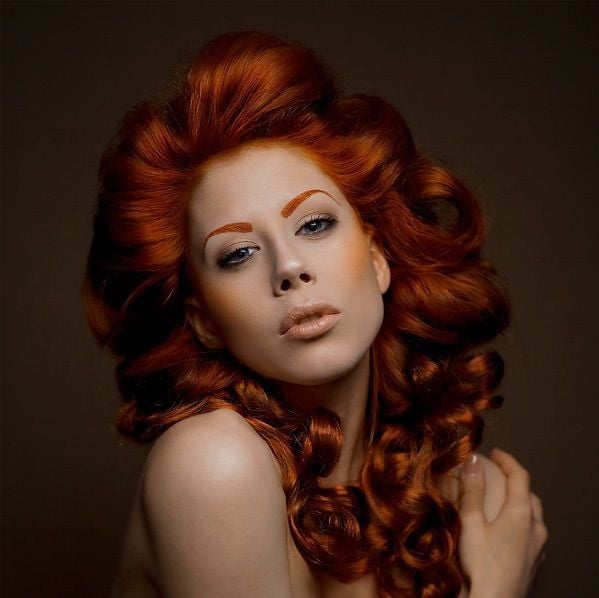 Name: Anala
Village: Dantu
Rank: Spy
Personality: Thinks the humans are interesting animals. Kind, smart and funny. Loves Tahj, her adopted father. About 23 years old.
History: Family disapeared when she was 3 and Tahj adopted her. Very good spy.
Username: Toro
Pic:
Trainees: (Always open)
Villagers: (Always open)
Edited by jallny - 7/6/12 at 2:52pm