Ok so there is no prize but it sure sounds like fun. I have been searching online and through my catalogs trying to figure out which breeds I have here. I ordered 25 brown egg layers and 25 straight run RARE breeds from McMurray hatchery. I just can't hardly wait till they get big to know what they are. Tell me what you think!!!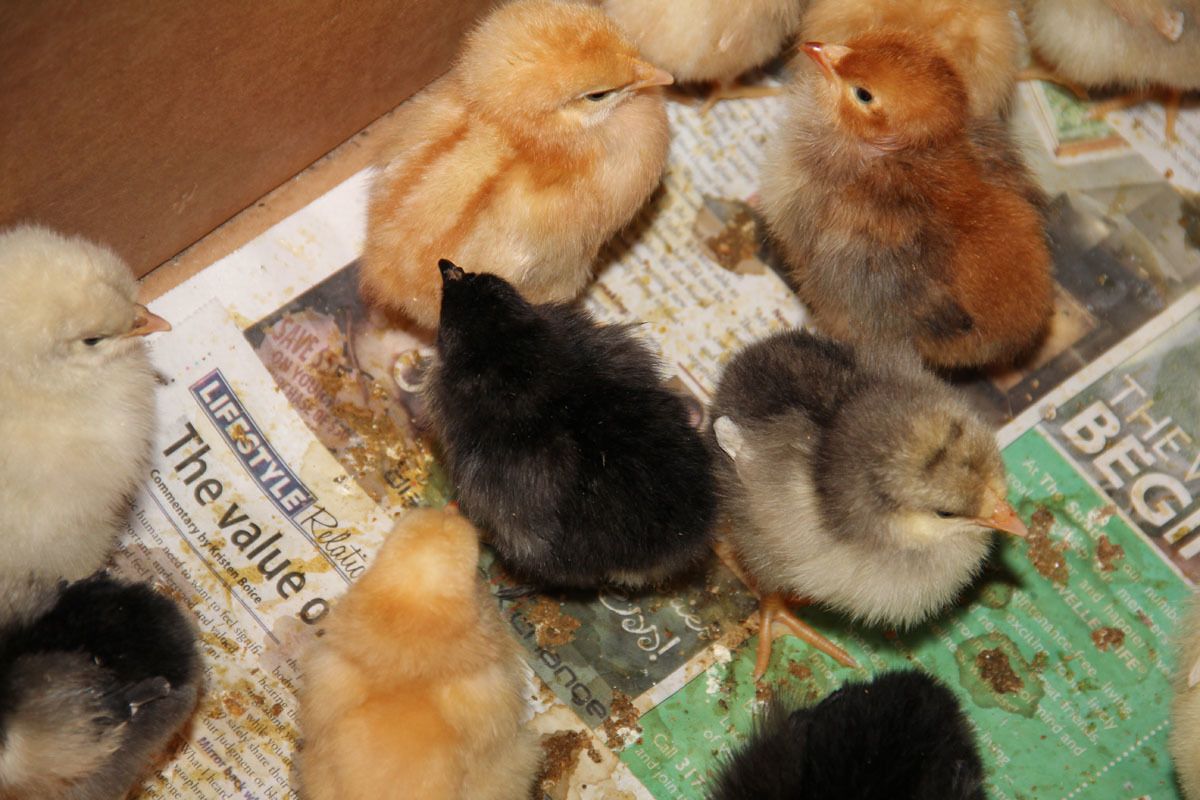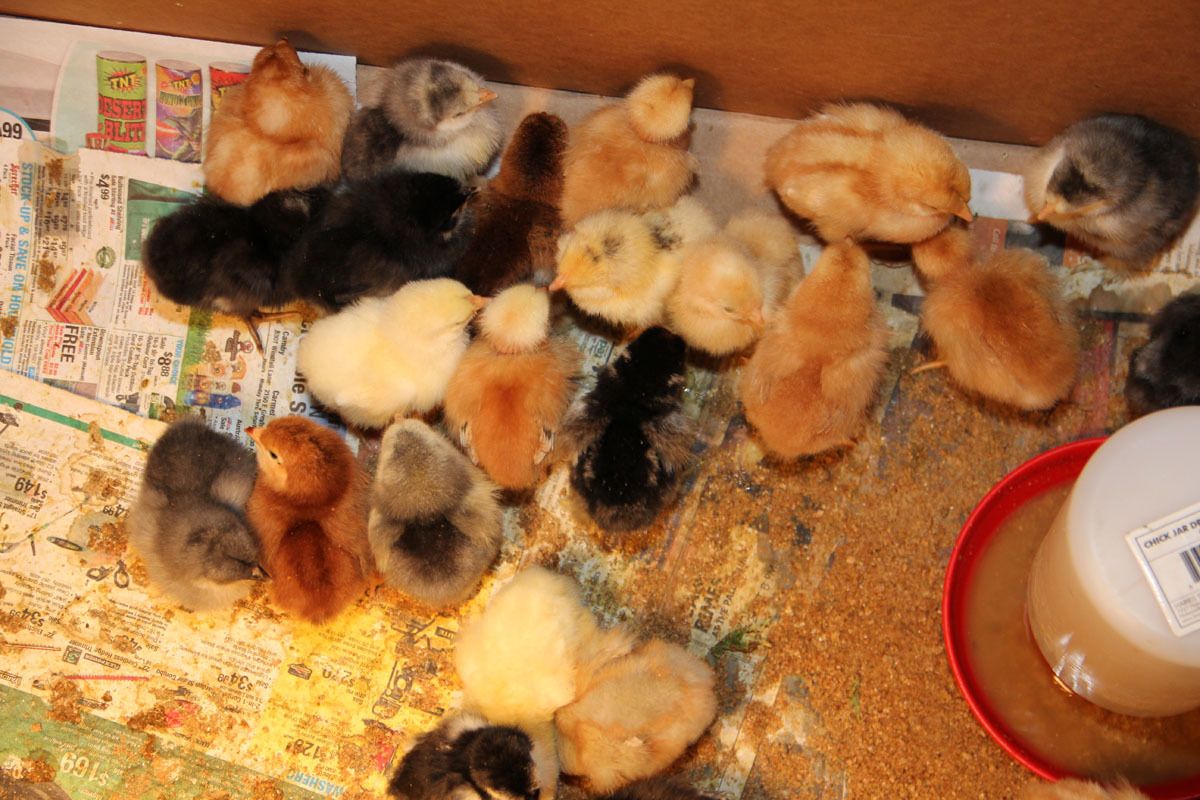 Close up from a helicopter view.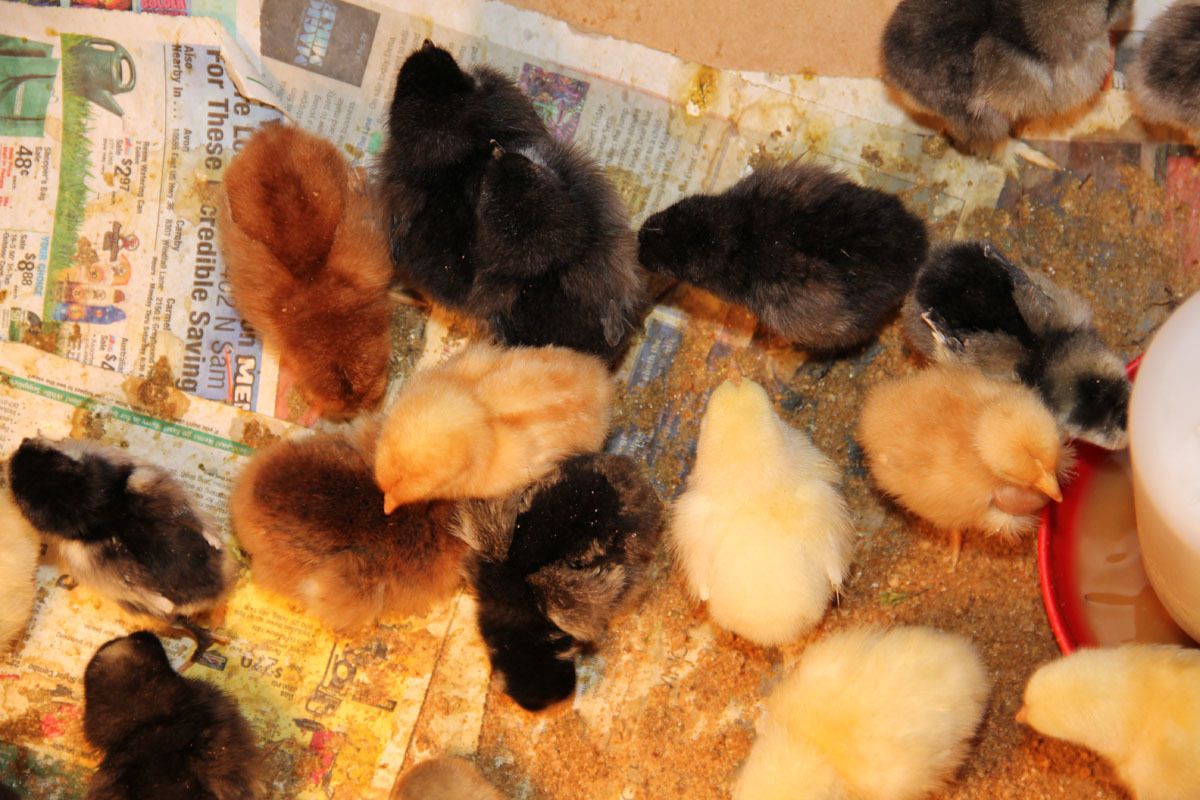 Now I was worried at first but after googling the problem I have learned that these guys are most likely TURKENS so yah... I have 5 of them and they sure are ugly when they get big. Ugly is cute if you are the momma right?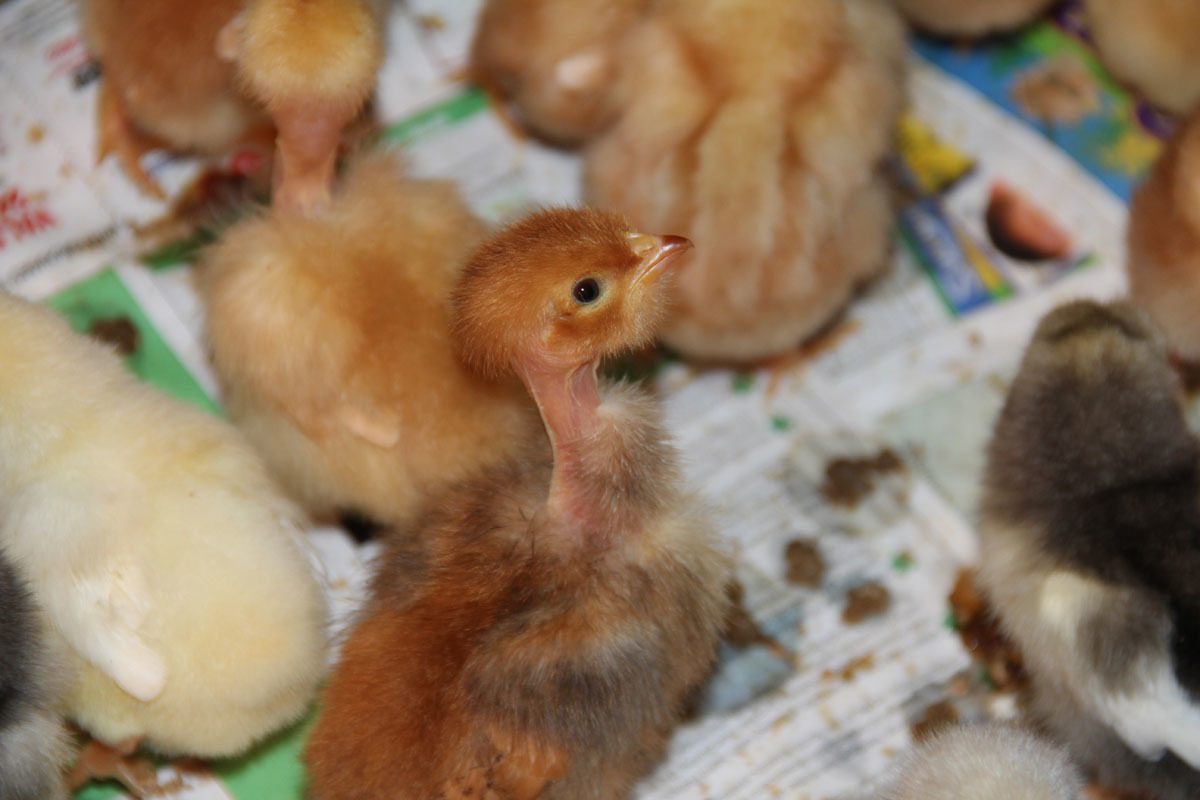 This is a big grouping of 80% of the chicks.... they sure are camera shy!