I'm a newbie to this site and to chicken hatching.  I bought eggs and hatched several different breeds, but I lost track of which chicks came from which eggs. 
I know the yellow one is a Buff Orpington.  The breeds I know I have are Sex Links, Easter Eggers, and possibly some barred rocks.  I think I may also have a silver cochin and maybe a black/brown australorp.  I have two that were born almost camo colored.  All my chicks are about 2-1/2 weeks old now. 
Please help me figure out who's who! 
Thanks!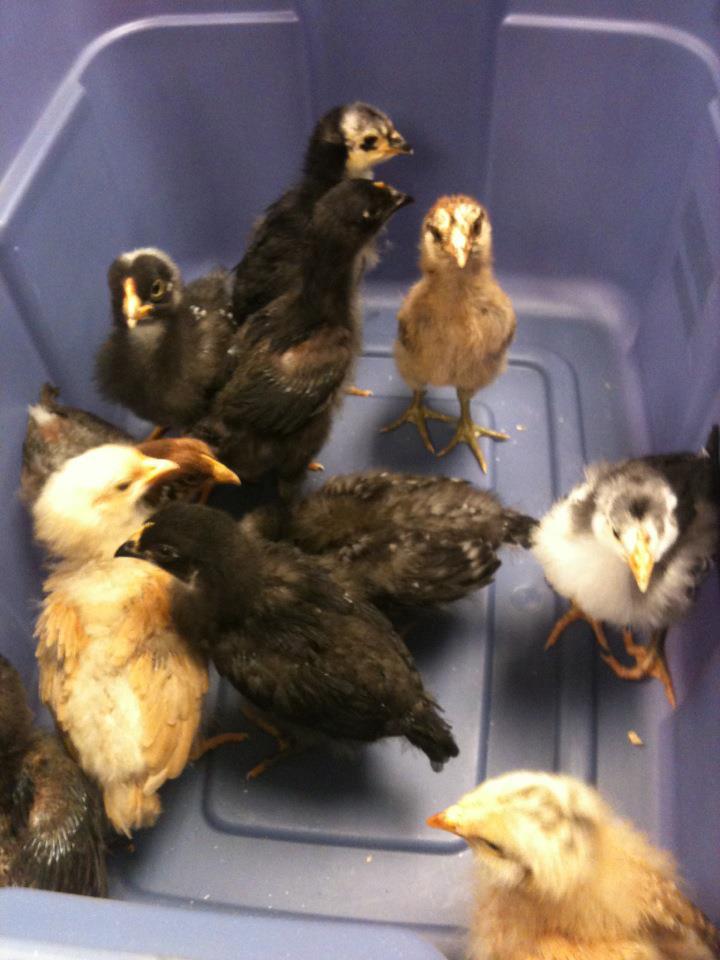 Edited by morningfogg - 7/4/12 at 8:37pm