Well the coop is probably about 50% done.  So far the total cost has been about 6 bucks for some screws.  Hubby got a couple pallets used for shipping metal to use for the coop.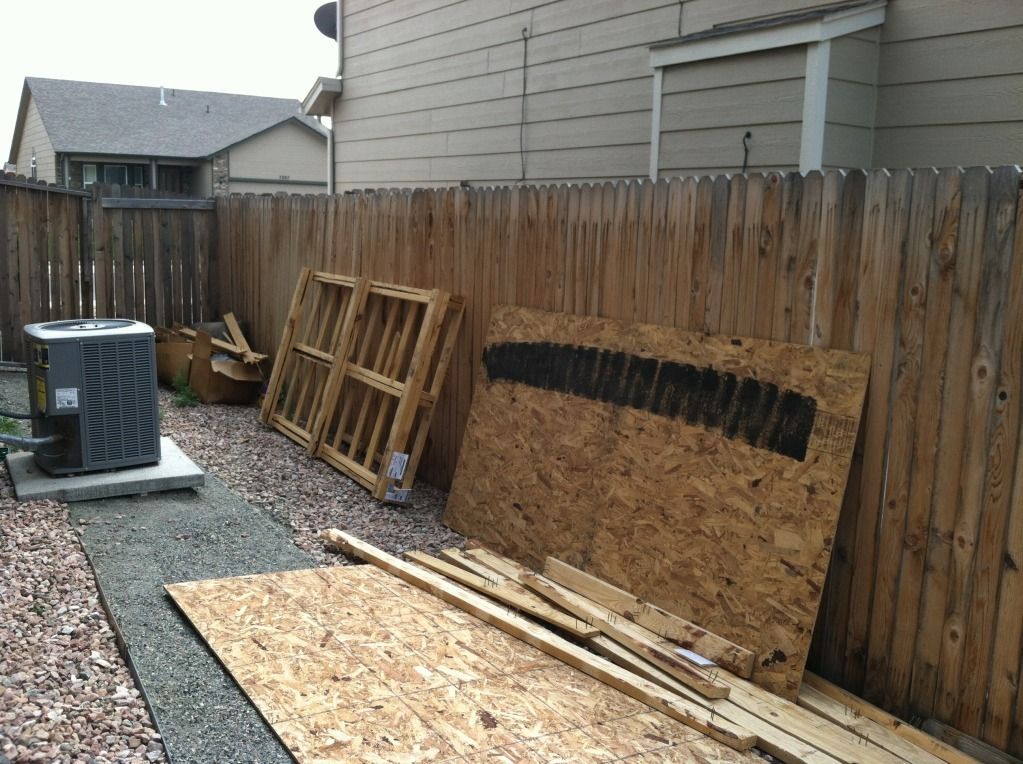 So this is the wood.  One pallet was already taken apart.  They were 8 ft long
We decided to go ahead with a tractor.  It's 8 ft long by 4 foot wide.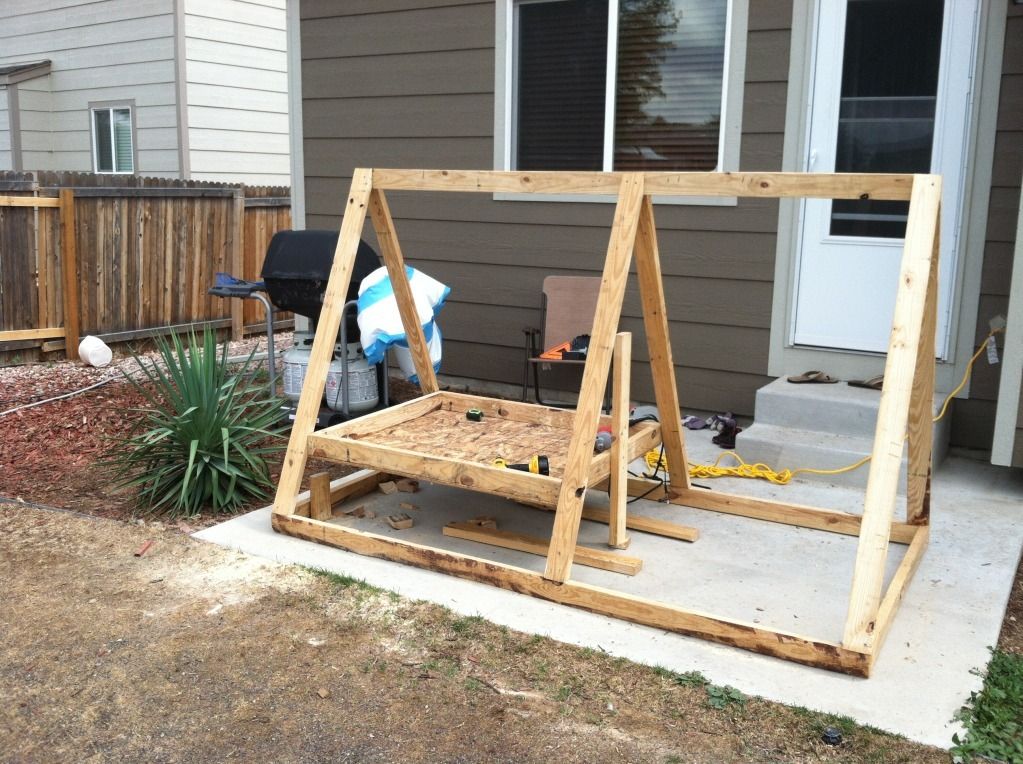 The housing part is 4ft long by just under 4 ft.  
The left side of the roof will lift to clean  We are going to put a window in the right side as well..  The house part is 13 inches off the ground.  I wanted a place for the chickens to hide under to stay cool.  We are going to leave the top corners "open" for ventilation in the front and the back.  
Tomorrow we are building the nest box for the back.  We are going to stain and seal it as well.  Have not decided where the door on the frame will be located just yet.  Just kinda winging it.  We are also going to put lattice over the wired area for more chicken privacy(AKA, so the neighbors don't really see in).  
I told hubby the roof would be SUPER cute if we could figure out how to make gingerbread house looking shingles.   
He just shook his head   any ideas? 
That's it for now.  Will update as we plug along  this week!