Quote:
Originally Posted by
Dahlisgrams

Aww... I think as long as kids are gentle, it's good for them to be handled by children. As far as I can tell, it makes them bombproof! How many do you have? Our JG is so nice and seems pretty fearless so far. We have a good variety of breeds as we simply could not choose, but we would definitely choose the JG's again. These are our first day olds and it seems to make a difference to get them so young. We've had 4-6 weeks olds that took a little while to trust, 1 week olds and now these little ones. The older chicks are Ameraucanas, Polish, several varieties of Marans, and the little ones are Buff Orp, JG, Australorp, Barred and White Rocks, Silver Laced Wyandotte, Mille Fleur d'Uccle, Welsummer, Buff laced Polish, White crested black Polish as well as a Rhode Island Red that was included with an assortment. While I would not have chosen the RIR, she is a friendly, sweet girl and we like her. I am awaiting some Swedish Flower Hens this week and am so darned excited that I can hardly contain myself!
Chicken math has literally taken over my life! My husband is truly a saint.......
We still have the shipping box but I did not see any address besides the CT one for MPC on it. I looked it over completely and maybe I missed it but I swear I don't see it!
Here are our newest MPC chicks in their new brooder. It amazes me how unique each breed and actually each chick really is. I love having chickens!!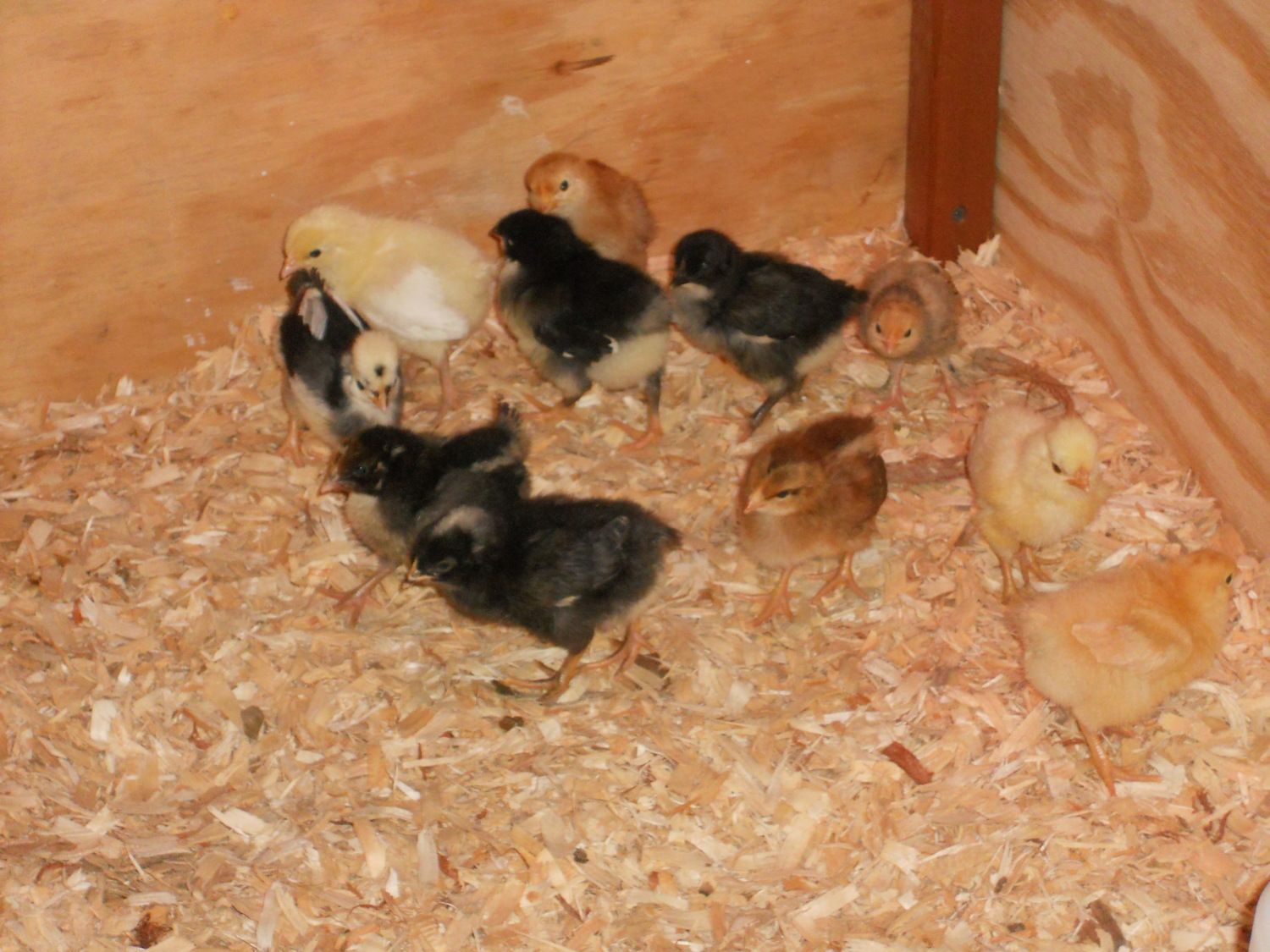 Newbies that we were, we went overboard and got 6 from CL and then ordered 15 female chicks(free shipping at 15 chicks) because the guy from Craigslist took his time answering, so ended up with 21 now  19(dog)-- all Jersey Giants! Would love to hear how your breeds develop and what their different characteristics are... I guess I wanted to hatch out my own full breed chicks eventually and will keep a Roo from the small Craigslist set as a Breeder (am pretty sure my favorite one is a Roo-- the first set are 4.5 weeks old now)....