I posted a month or so ago, but people thought they were too young to tell, now that they don't look identical and are starting to look a little different I think I may have a breeding pair... but I thought I'd look to you for some advice!! :) I do not know their age but when I posted last month people seemed to think about 3 months... I bought them spuratically at the auction last month.
This first picture notice the difference in the tail. The one on the perch has really light feathering and a lot more color with a really healthy looking tail.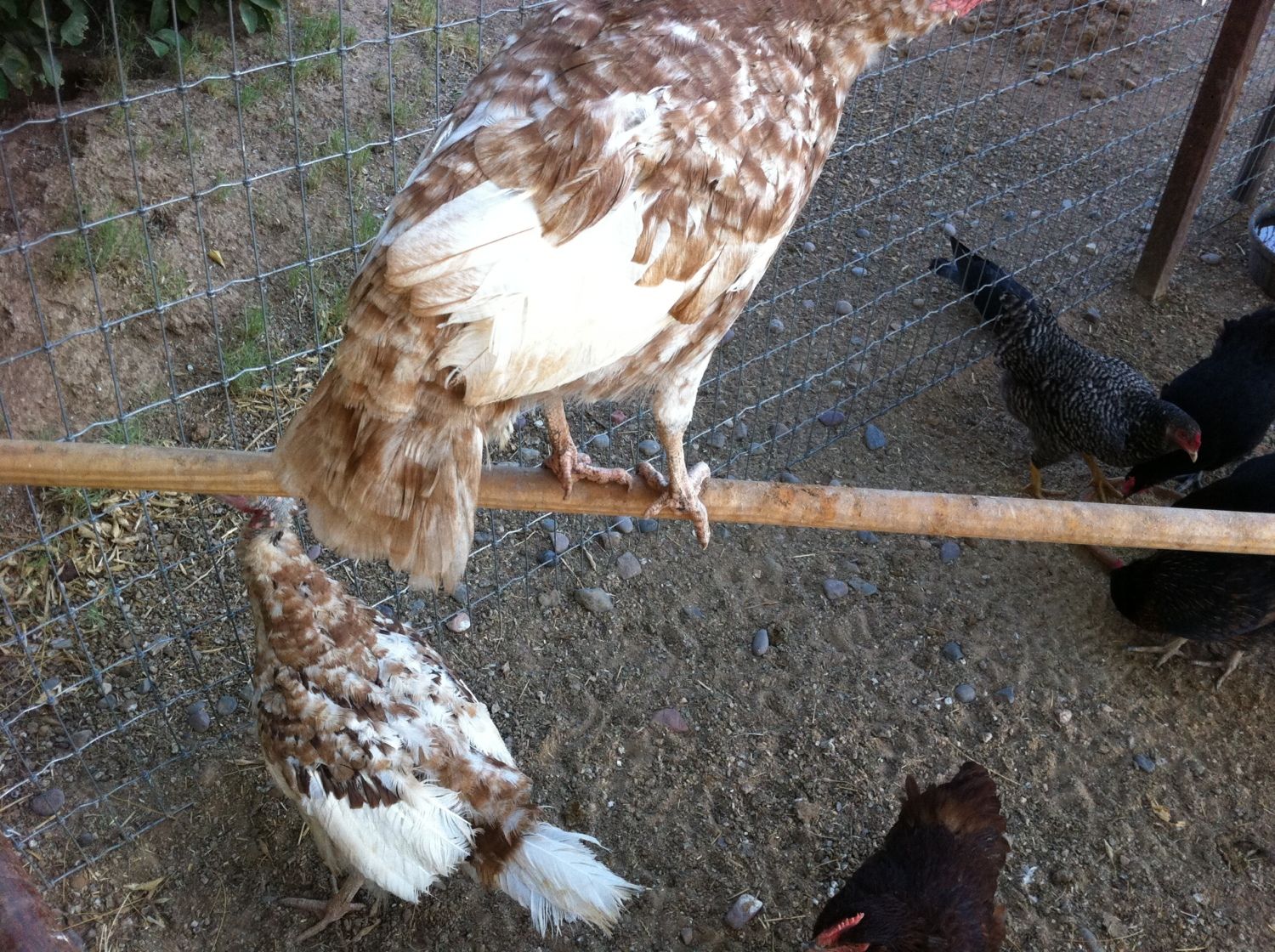 This is the one with the light colored feathering and I think this is a hen... Her gobbler is much lighter in color than the other one although it doesn't show in pictures.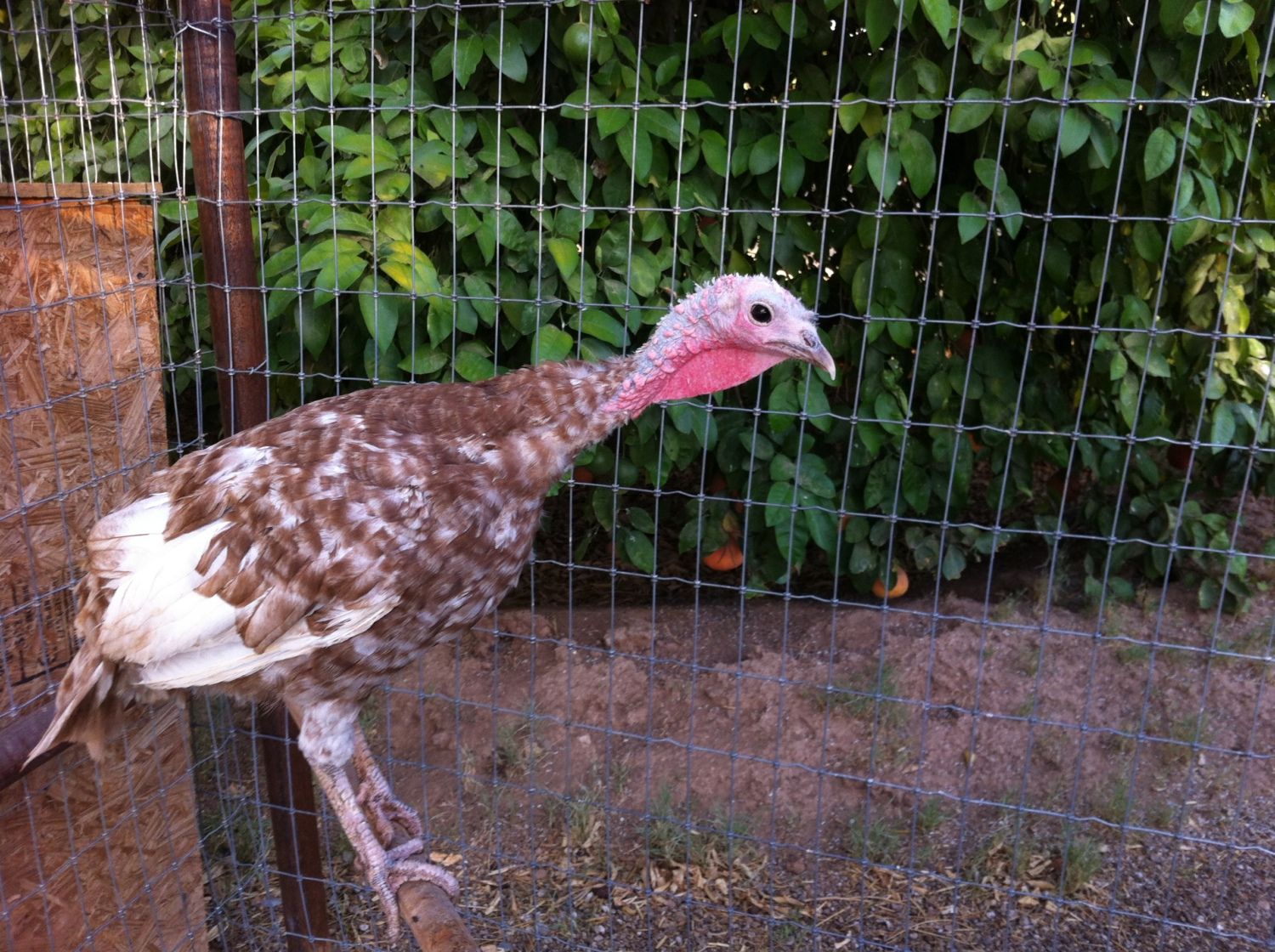 I believe this is the Tom, althought I don't know the difference... This one is a lot more scraggily with a much darker coloring but not as solid.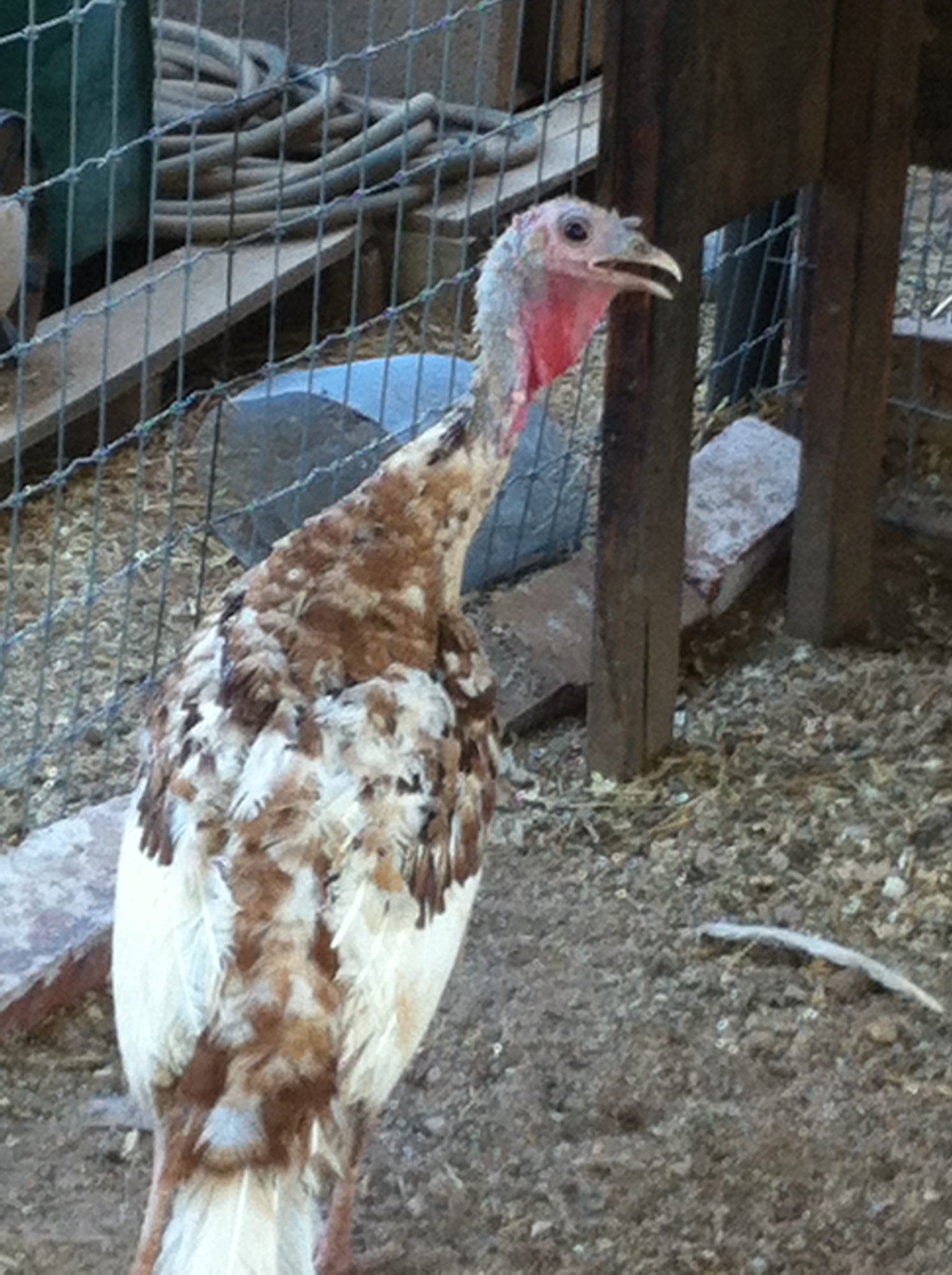 Top view of the two. I would say Tom in the back and hen in the front if I'm right....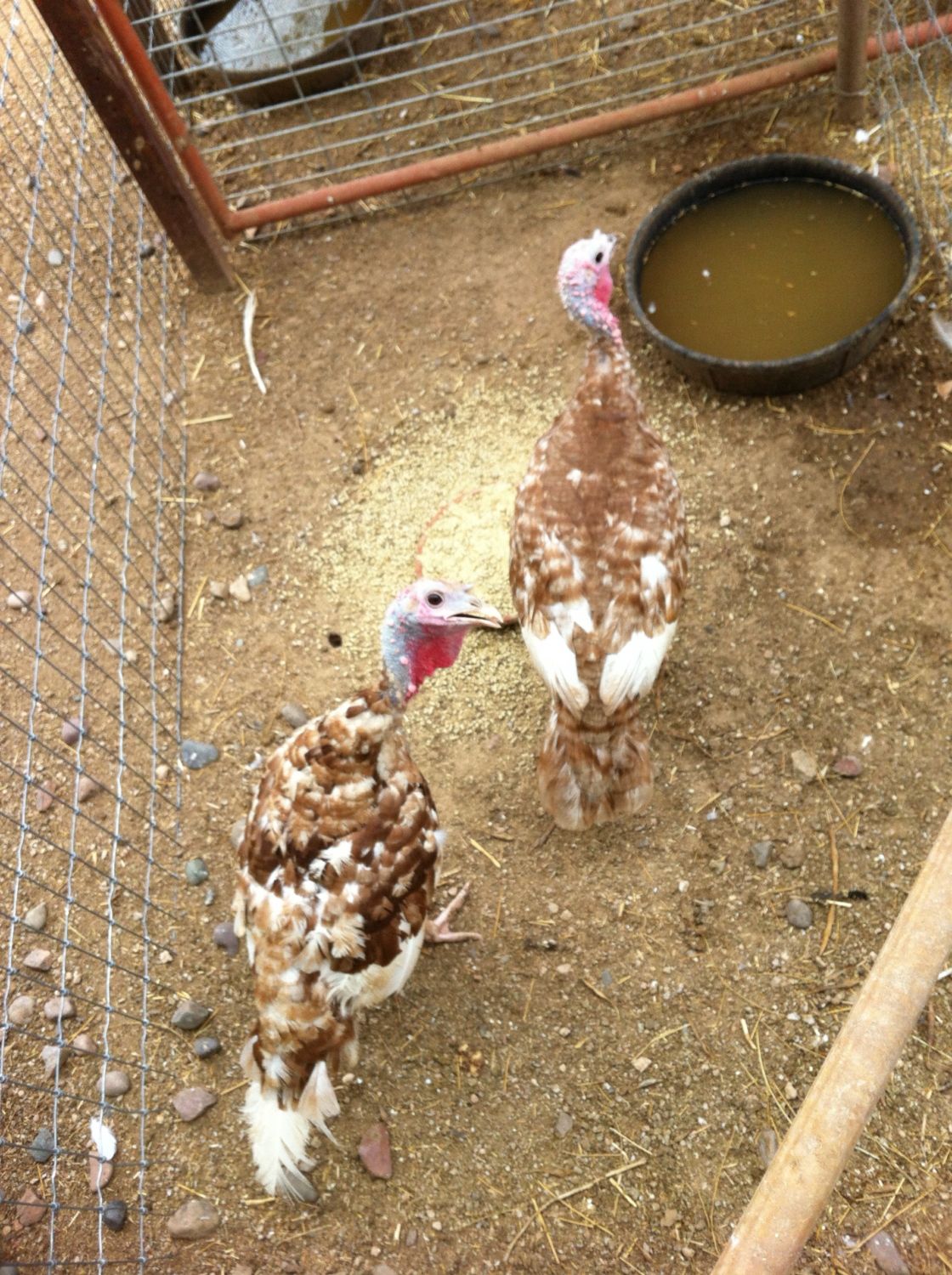 Tom on right... hen on left...? MAYBE?