Today between 7am and 10am someone entered my yard and opened the pen with my two rabbits, one turtle and two chicks...
I found the turtle(Wolf) (an ornate box turtle, non native to FL)
One chick(unnamed-from the dove hatch- likley will name 'peace' or 'dove' or something silly like that) and Midnight (lionhead rabbit) were still inside the pen, in their areas...
Luckily the new duck had moved into the big pen already-
Likely a child from the next door area (Summer camp...*sigh*) ignored my "No Trespassing" and "Bad Dog" signs and entered the yard and opened the pen, all my other pens have key locks, this pen is ON the DECK of my house...
However the black chick(unnamed from dove hatch) and my 7-year-old English Spot (mismarked) are missing...
is this normal?
did this kid or adult come to pet the bunny get kicked and run off?
Did the pit bull bark at them?
Why take a rabbit and a chick?
Why not both chicks (easier) or both rabbits (more value).
This rabbit has been out before (Dawn) and she is lazy but smart, she would not have gone far and can be trusted within the yard.
Can anyone Help!?!?!
Pictured below-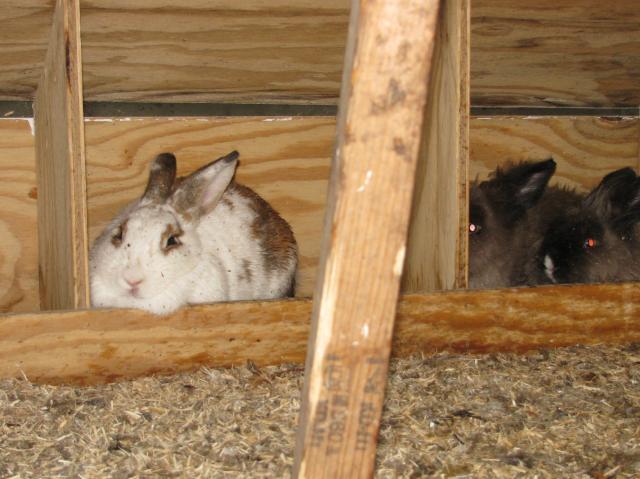 Edited by FireTigeris - 7/22/12 at 5:54am