Okay guys, I'm looking to get a bigger coop for my birds, since my population ballooned up this year due to irresponsible neighbors *grumble grumble* Anyway, here's the question: I currently have a flock of thirteen birds, and I'm going to add four or five more, getting me up to 18 possibly. Three are bantams, and two of the added birds would be as well. One is a Red Pyle OEGB, and if you're not familiar with how small they are, here she is: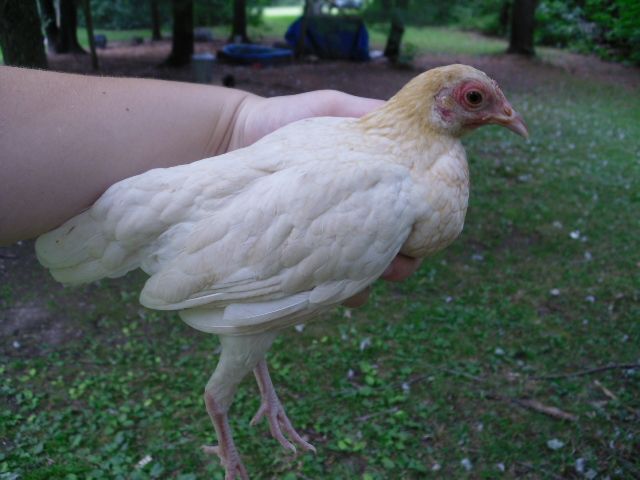 She's not getting any bigger
Anyway, someone is selling an AWESOME coop on craiglist near me. It's got a 6x8 walk in fully enclosed covered run, and an upstairs 4x6 roosting area with several roosts. There's room for the birds to get underneath the upstairs area and be sheltered during bad weather. I free range, so they'd only be confined to the coop at night and during bad snowstorms. Would this coop be big enough for them?
Edited to add that it has built in nest boxes with outside access and is set up for electricity for heated water during the winter. It even has a little built in ceramic heater to take the edge off the cold if it gets really bad. Seriously, I love this coop. I hope you guys think it's big enough! If not, I may just have to get it anyway and expand a bit
Edited by Pyxis - 8/2/12 at 10:49pm