Rain, rain, go away!!!!!
Monday, I decided to put down my first ever chicken.  She just wasnt getting better and she had been inside and was miserable and thin...I took her to the best avian vet and she said she too thought it was time.  I HATE that she is not here anymore.  And I HATE that I feel like I was the one to make the decision to end her life...but I keep trying to remind myself that she was so sad.  It wasnt right of me to keep her here for my own selfishness when I knew she was miserable.  I could see it in her eyes!  However she lived as spoiled as chickens can get. I will miss her, my sweet Penelope.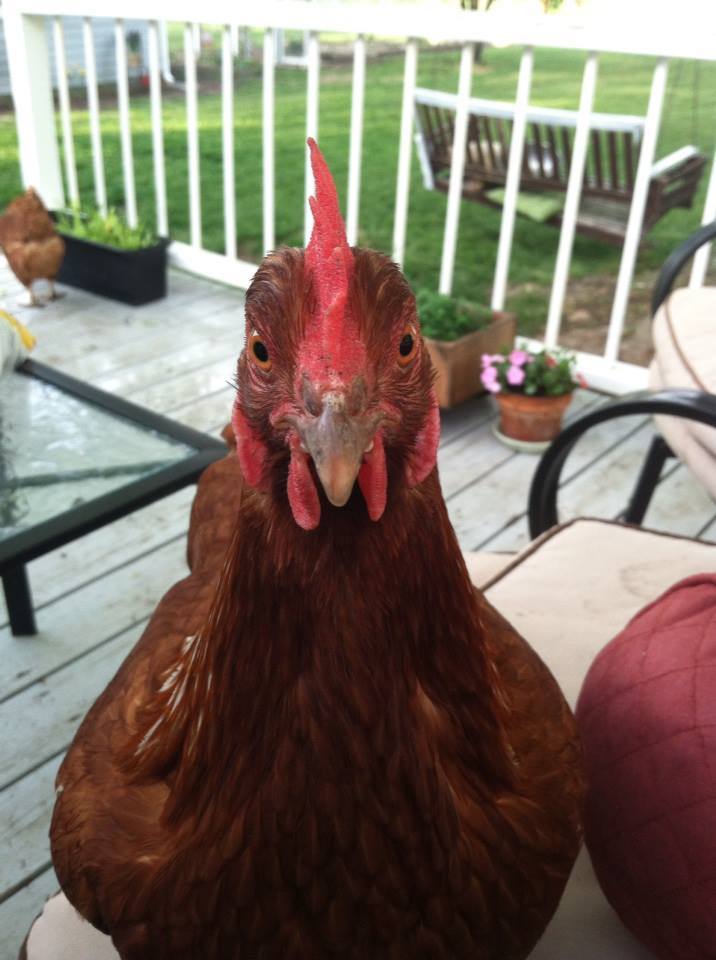 Yesterday was my hubbys birthday, and we lost one of his young Belgian D'Anver girls, Cosmo :(  He didn't even want to celebrate his birthday. :( We cancelled our family dinner plans and everything. And now we have her little sister inside so she does not have to be alone. This weather is kicking our butts around here.  With this spell of coccidiosis, we have lost 3 birds.  I thought this one was over it, we have been treating everyone again.  We did the first dose, the second dose, and had some birds look sick after a couple of days, so I started the Corid again?!?? What gives.  I have been watching closer than ever and if I do not think they are eating or drinking enough I make sure they get at least a syringe full of their corid water, which I am also now giving them terramycin with it because they all started sneezing...they are still skinny too.  This will be day #6 for the corid.  Ahhh I feel like I am losing my mind, I am so sick of the smell of ammonia I am cleaning everything with.  I have only been keeping chickens for 3 years, but I feel like I am doing something wrong!!!!!
Our barn isn't terribly soaking wet, I know it is damp in there though.  I LOVE the "peppered"...I mean pelleted pine that @bradselig recommended for the chicken areas.  I think I am going to actually go add some wood chips to the run...speaking of run, I found two little teeny kittens this morning hiding out in between the barn sliding door.  I grabbed one because it was stuck...that little turd bit me so stinkin hard.  Later I heard the kitten meowing, it was behind the barn SOAKING wet and cold.  I picked it up and took it to the neighbors barn where they are currently residing with their mother cat.  My goodness I didn't think little kittens could bite so hard.  I of course was wearing gloves the second time.  So anywhoo...out to check on the birds, try to get everything situated before tonight's rain. I might as well take up canoeing. 
"If there are no chickens in Heaven, then when I die I want to go where they went." 
"If there are no chickens in Heaven, then when I die I want to go where they went."