For Sale:
6+ Lavender Ameraucana Hatching Eggs - beautiful coloring and eggs 6/6/2016 wk - GA
Will Ship To: 48 Continental States

Our lavender Ameraucana hatching eggs are among some of the prettiest eggs and prettiest birds on our farm.

This is for wk 6/6/2016 & hens are laying well and expected to continue this pattern for the future.  If there is any change in laying patterns, you will be notified. Also, Please ignore comments below, which may occur below after reopening the listing.  We have been blessed with so many friends who helped us with lovely purebred Lavender Ameraucanas and young pullets and hens, eggs and encouragement! (Our first flock are now full grown, and no more pullets! And we now have our second flock!    I had just about "given up hope", after so many attempts to secure good lineage eggs, babies,birds, but several wonderful donors shared some of their flock with us here on The Garry Farm.. As many of you know we have had "Sharkey"  our first Lavender Ameraucana Roo for years before we found other pullets, cockerel and other of the flock. We have several Bloodlines in our group including pips and peeps. Sweet Saphira is a pips and peeps pullet. We love where we are with this project bird and we plan to be working with them for years...AND we owe a great deal to BYC'ers as well as others for helping us assemble this flock!!!!!!!
Shipping details.
Shipment date is subject to timely payment & any laying pattern changes, which are not expected! 6+ eggs means you will receive 6 eggs and more if they are available. No guarantees of extras but last few ships we have had extra(s).For all BUT west Coast, Postage is $18.50 without a heat pack and is Priority Mail mail with tracking number delivery. Due to increased USPS rates, we regret we will have to increase our west coast shipping (California, Washington, Oregon, Idaho, Nevada, and Arizona) to $22.50. IF YOU WANT A 72 hour HEATING PACK, it will be $5 more which represents cost of heating pack, extra weight and materials.  Heating pack helps keep temperatures stable as they travel in unheated trucks or may wait on tarmac for airplane travel.  To buy or not to buy is up to you:)  Please disregard comment below, comments are carried forward when we renew our listing. We wrap and ship carefully but do not guarantee hatch rate or replace eggs as shipping and incubation/brooding is out of our control. For details on how we ship eggs, please see last line.
Please for this order, pay through paypal (NO Epay as it delays payment)at  garryfarm@gmail.comPlease put your byc name in the paypal notes and what you are ordering. and pm me here with full mailing name and address and phone number if you want to pick up from the post office AND NOTE any comments other than fragile that you want on the box.

Interested in paying without paypal, please message me here or at farm e mail:  garryfarm@gmail.com  New Member with limited pm's e mail me also and let me know your byc name please!
Some pictures of flock

: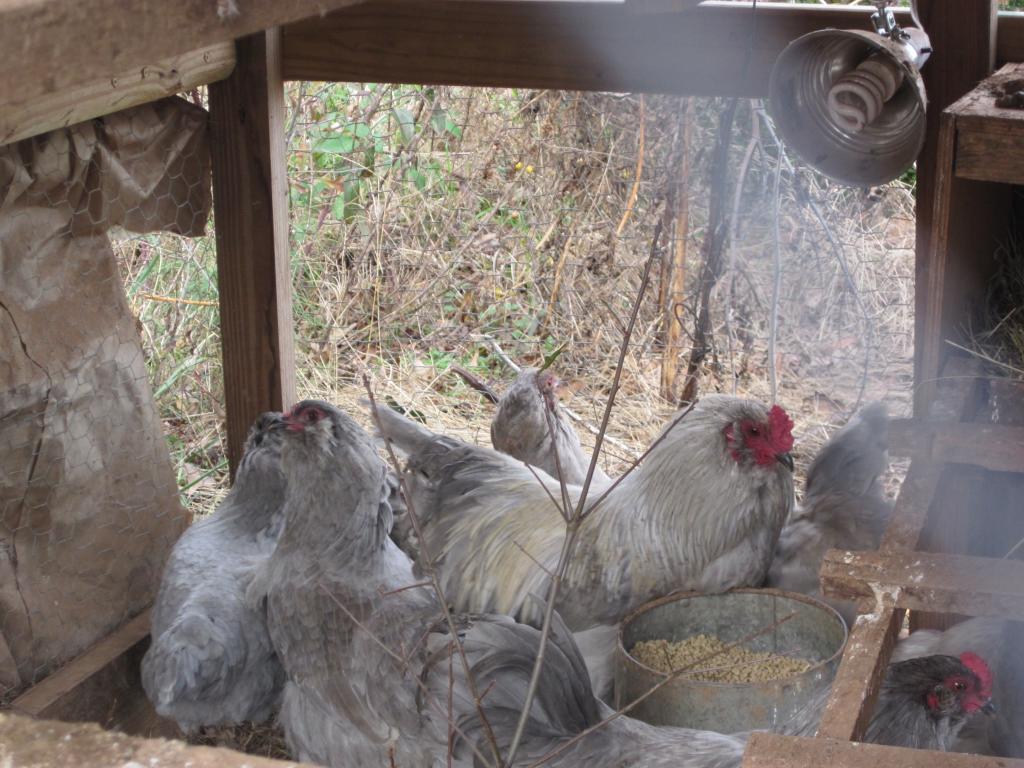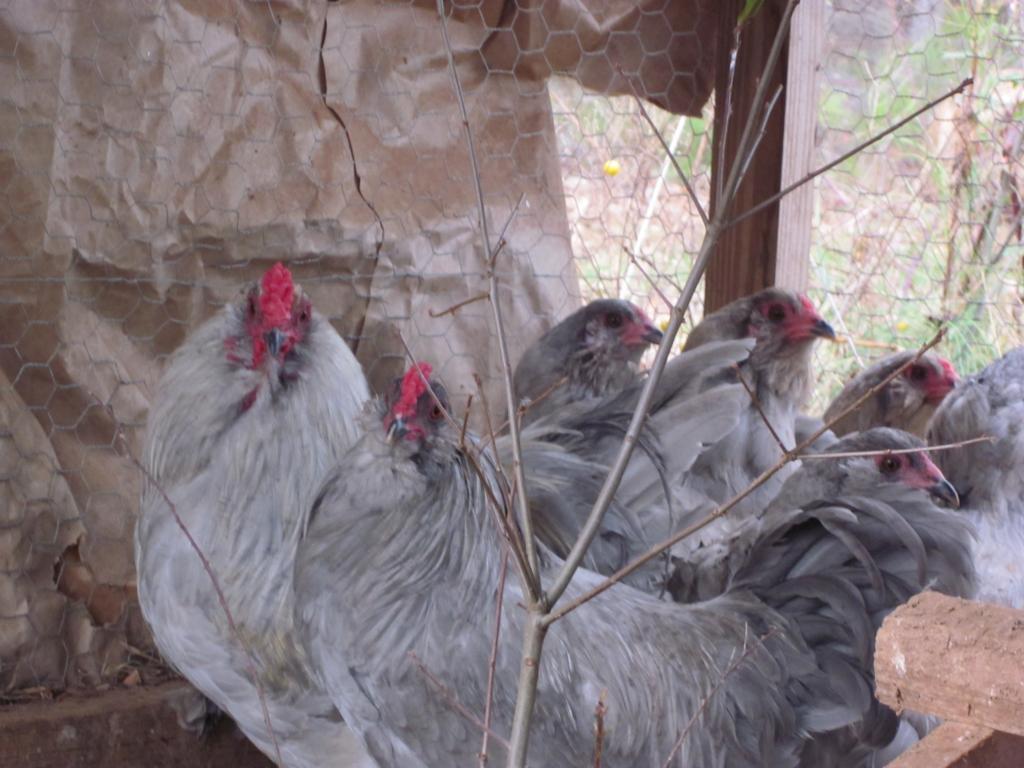 This one's name is Saphira and photo was take with flash on, so she appears much lighter than she is:






Thanks to all who have been helpful in this project for our farm! Now we have hens and roosters too and the new Project has started....I'm so excited!   You might wonder what a project this is.....   We are now working with the egg coloration which is more of blue tones instead of the full blue/green

and attention to body size/bearding size as well

.
Shipping including selecting, wrapping, packing and taking to post office is $18.50 for this special! We ship eggs in the same way we would like to receive them. We bubble wrap each egg separately, putting in a regular box (not an egg carton) which is then cushioned and set in a larger box.   These are not the prepaid priority boxes but we use the large boxes that can be ordered through USPS as the standard mailing box.   Shipping described and photos in last line of post. Even as carefully as we ship, we cannot guarantee that there will be no breakage in transit.   We do not guarantee the percentage of your hatch your hatch as many factors such as the incubators temperature and humidity, etc are very variable. .We will provide assistance to you during the hatch and help in every way possible to have the best hatch possible.
Please check out our feedback available under My Profile Section
Do pm me on BYC or at our farm e mail, garryfarm@gmail.com,with any questions/orders and we'd be so honored to fill your order.

 
In order to place an order, buyer should deposit into our paypal:  garryfarm@gmail.com (NO EPAY) 
Be sure your mailing address and name and BYC name and what you are ordering is correct and visible to us.  Most mobile phone transactions do not allow the seller to see the address. 

So please pm me the mailing address and any special mailing instructions (including asking post office to hold)- for that we need your phone number for outside of the box   Should you be interested in direct ordering these or any other of our eggs that may not be listed this weekend or need a complete listing of our eggs,please see our website or if you don't have paypal and want to order from us. And if you have sufficient incubator space or broody hens, we do offer chicken eggs (you may search by our name) and also poultry that have a hatching period that is different than chickens, such as our guineas, ducks, turkeys and geese if you would like to have a few of these,  Feel free to pm me about these as well. Our other listings may be found here: http://www.backyardchickens.com/classifieds/feedback/index/current/classifieds/user_id/8875If you don't want to use Paypal, please contact us here or on garryfarm@gmail.com on how to order. Thanks and have a blessed day.  Farmer Nancy

 

For more information about our farm see:  http://thegarryfarm.yolasite.com/

or Facebook:  The Garry Farm  or The Garry Farm Animals for sale

http://www.backyardchickens.com/a/the-garry-farm-how-our-eggs-are-wrapped-packed-and-shipped

REMEMBER TO ASK FOR WORDING OTHER THAN FRAGILE ON BOX!

 


 

Edited by bargain - 6/5/16 at 12:20pm