YellowChicken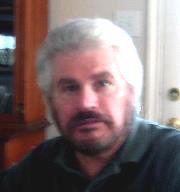 YellowChicken's Community Profile
Forum Post Count:


65


Join Date:


2/16/12


Last Online:


on 8/16/12



It looks like YellowChicken hasn't added anything to their community profile yet.
YellowChicken's Recent Activity
YellowChicken's Photos
YellowChicken's Embedded Photos
YellowChicken's Forum Signature
S.E. OK,  retired on 60 acres near Lake Texoma.  1 DW, 4 adult long gone kids, 16 horses, 1 toy poodle, 1 cat, 7 chickens: one each, RIR, SLW, JG, BSL(2), BO, Cx, many deer, raccoon and opposum.  
YellowChicken's Lists