Hi from Tryon, North Carolina! We live in a fairly rural area with our 4 dogs, 2 indoor cats, 2 cockatiels, and now 8 chickens! We are beginning Backyard Chicken Farmers, and are glad to have found Backyard Chickens to help guide us!
Getting started... Mike at work Put window in!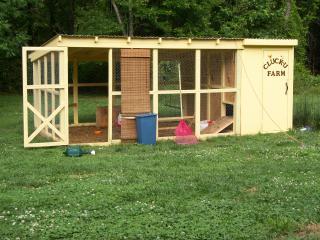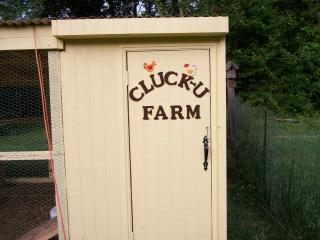 Almost done! Painted and ready.... Mike's humor and final touch...
Chix enjoying new roost! Chippy Delilah and Brownie
Marley, my main ROO! Lacey and Pox (yes, "Chicken Pox") Tall Girl ended up being "Big Red", another roo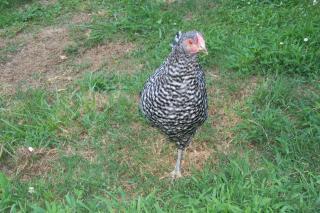 Brownie ~ Getting so big!!! Peanut