I live in San Diego, but originally I am from Northern California- up in the redwoods. I love animals, and decided to try raising chickens! We built a coop designed based on some of the great coops here on BYC. It cost about $350-$400 all told, and the girls love it! I used SunTuf plastic roofing in white to reflect the heat but still keep things bright inside. There is a lot of ventilation because it gets very hot here. I have one glass window (on the run side) that I got from a salvage yard, and one acrylic window I made with some acrylic we had at the house. The whole back of the coop opens for easy cleaning. The feeder hangs inside from the rafter, and the waterer is now outside, though it started inside when the girls were young. The whole thing is buried a foot deep - we have not had any critters attempt to get in. Now the bouganvillea has grown over the run and it is quite lovely. Thanks for looking!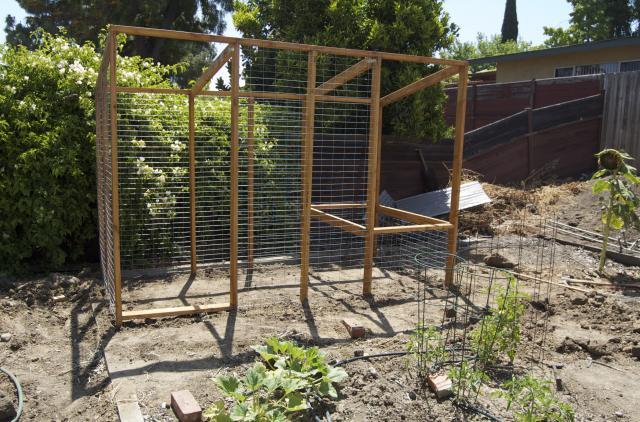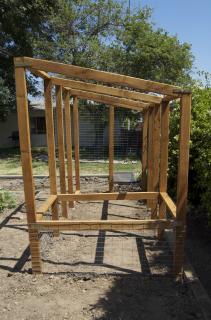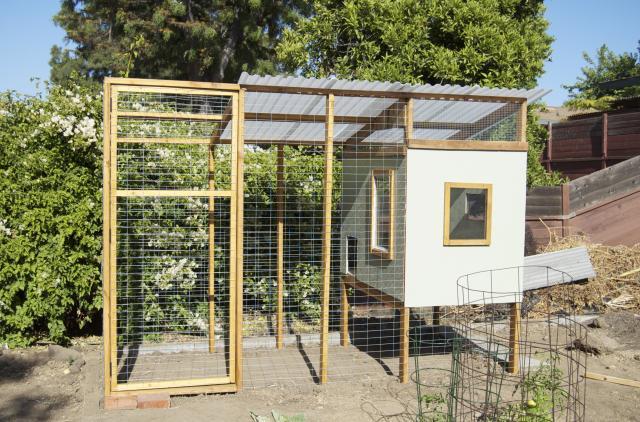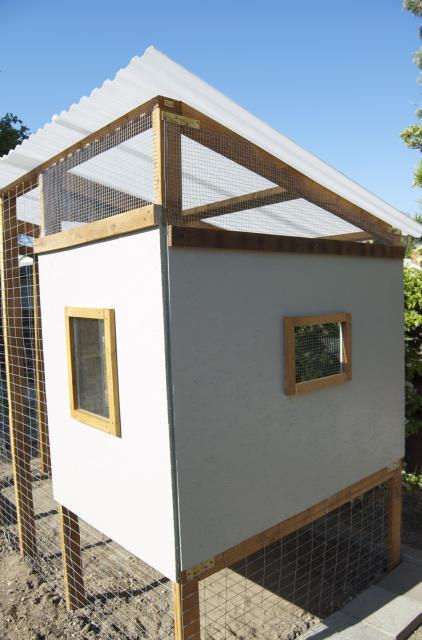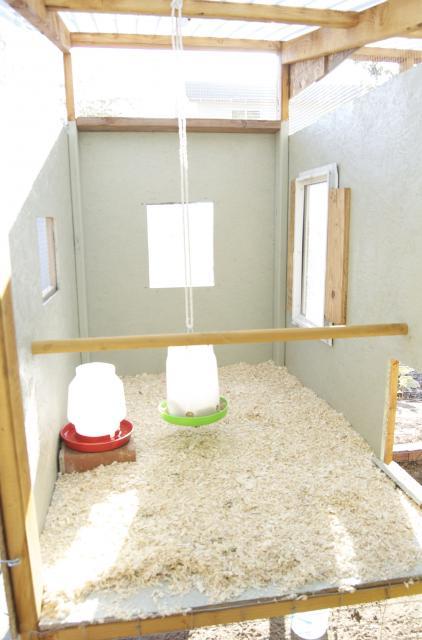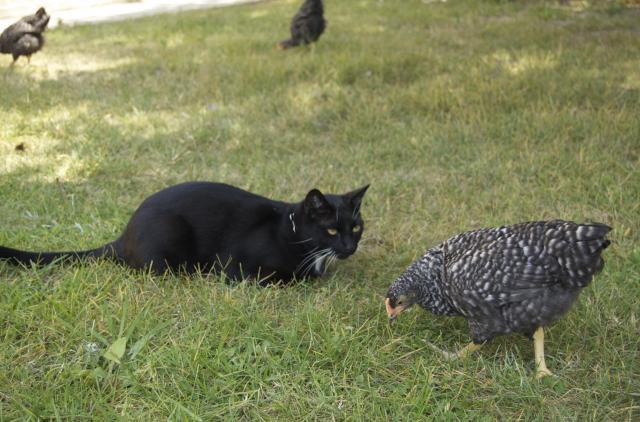 Dexter really would love to give Florence a nibble, but he knows she would peck his nose!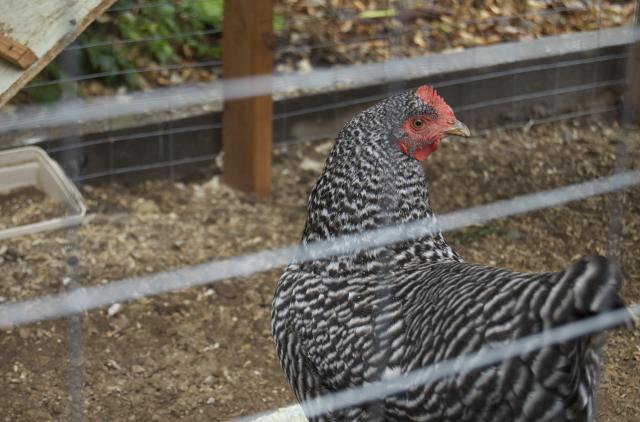 DeeDee, Florence (middle) and Dottie (back) with Lucy (far back) looking for goodies in the yard
Little Lucy the EE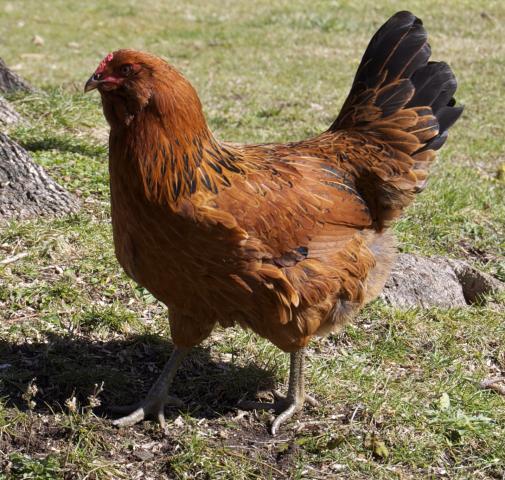 My new flock:
Lady, my cinnamon queen:
The girls leaving the coop, you can kind of see my Home Depot bucket waterer- I bought some "chicken nipples" on
ebay
and installed them in this bucket, it works great! Water never gets dirty.