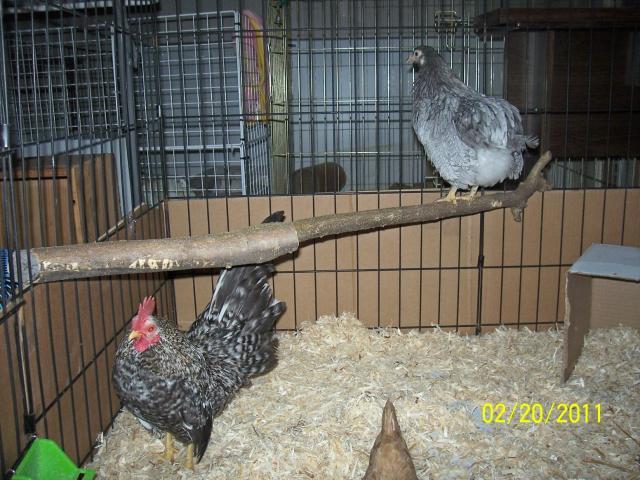 The blue bantam on the roost is Tutti, she was given to me by a friend nearby. She was bred from a blue bantam Araucana( rumpless) hen and a Serama rooster. She is a lovely blue gray color and is very calm and quiet. She has just a couple of very short tail feathers.
She does not mind be handled at all. As of 4/11 she is laying nice blue eggs and is penned with a Serama rooster and hen.
Benny and Tutti produced well, they were extremely fertile and produced 12 nice colored solid little birds. The cockerals were given away as mixed bantams and the pullets are laying my eating eggs.
I DO NOT SELL MIXED SERAMA OR MIXED SERAMA EGGS.