Here are some pics of our new baby chicks!!!
Hi! This page is about the different types of chicks we have raised over the years. Cochins, Buff Orpingtons, Red Stars, Rhode Island Reds, Barred Rock, you name it! Here are some of our chicks, from newest to oldest. The newest are in the first part, the oldest that we raised last year are in the end! Hope you like it!
Most Recent: Hatched In June 2011!


Razzle: She is a blue splash cochin/Amaraconna mix! Hatched on June 25th, 2011!
​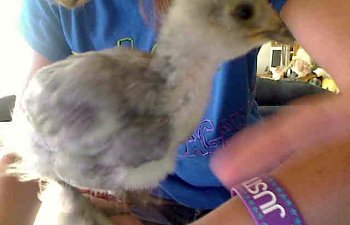 ​
Pineapple: She is a splash cochin/buff orpington mix! Hatched on June 26th, 2011!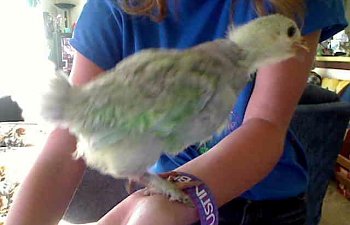 Unamed: Cochin Mix. Hatched on July 6th, 2011!

Chance:

She is a black standard splash cochin! Hatched on July 14th, 2011!
She almost died when she was born, thats where she got her name!
Left to right: Ivy and Chance. Ivy is buff orpington/cochin mix. Hatched on July 5th, 2011!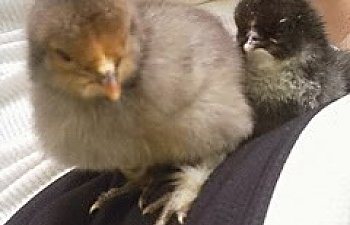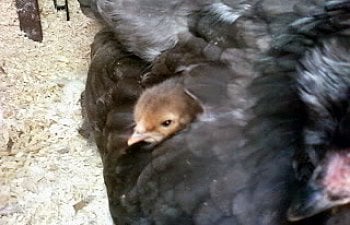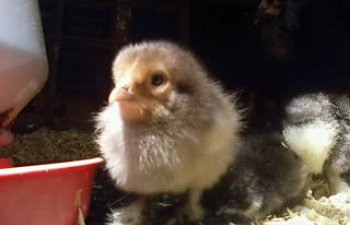 Unamed: Hatched on July 26, 2011!
Sebago-Hatched on July 27, 2011! Died 4 days later because she got skelped :'( R.I.P Sebago.
Older: Hatched in June, 2010!
Ivory!
Left to right: Marco(rooster), Polo.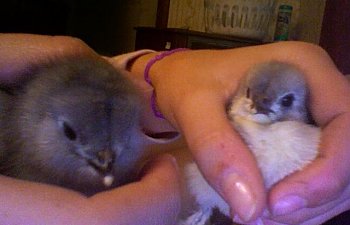 Polo!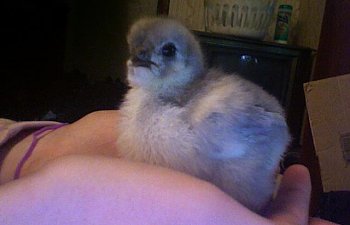 Left to right: Marco(rooster), and Polo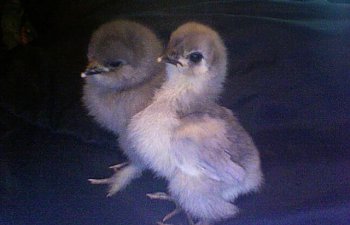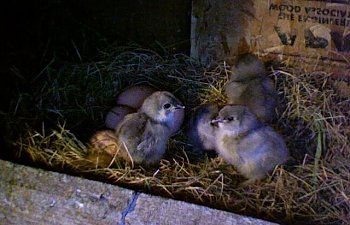 Hope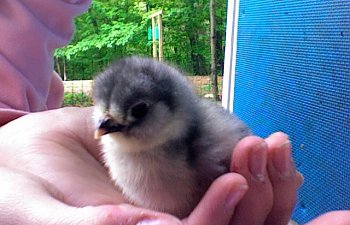 May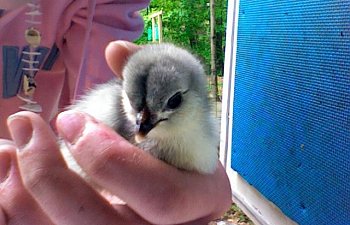 ​