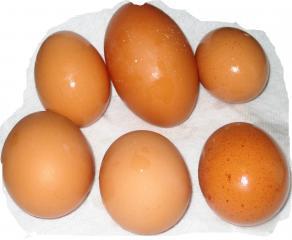 January 27, 2010 The large egg turned out to be a double yolker. I had it for dinner.
Ladies on their roost. The little white chicken in the corner is a rooster we got from a neighbor.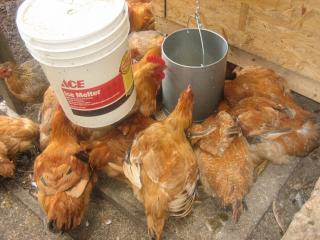 In mid-March 2010, we bought 25 Freedom Rangers from Lancaster Co, PA. At 15 weeks, we butchered. Roosters weighed around 8 lbs, hens 4-1/2 lbs.
With the help of our new, but not quite finished Whizbang plucker, they have all gone to the freezer.