I am so excited. My chicks are coming next Tuesday and I am busily preparing for them. First I made sure my Chickwagon is all secure in a corner of the yard. Next I acquired some cardboard to make an inside/outside place for them to grow.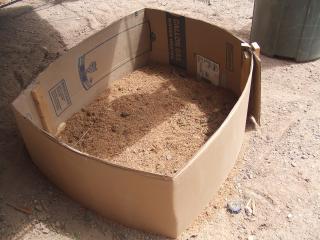 Then I put The Chickwagon over the nursery.
Then I put sawdust in the bottom and hung my heat lamp from the top member of the Chickwagon.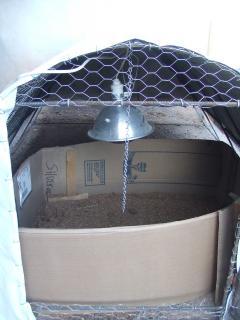 .
Next I will put in a feeder and waterer and the baby chick nursery is ready to go!
I will keep you posted on how it goes.