Welcome.


R & C Chickens


!

(under construction)

!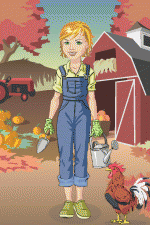 Hi, I'm from Indiana. I love Chickens and have since I was born. My grandpa raised all kinds of breeds. He is my "Birdman" He has taught me all I know. I used to show in Marion, Bluffton, and Connersville, and 4-H Poultry for 10 years. I'm very proud of my records. So don't mind me bragging please. I won G. Champion 8/10 years. the other 2 years I won R. Champion. The years I didn't win I was beat by a Pheasant and a Pigeon.
I now have my own family and am starting on my own. My two girls are following in my foot steps.

(Birdman passed away Dec. 31, I'm truly at a loss. He was not just my Grandpa he was a best friend and had wonderful knowledge of chickens. Miss him more then I have ever missed anything in my life.)
Now I have 5 mottled bantam cochin pullets NEED A rooster!!!
A trio of Isa browns (the last chickens my grandpa had)

Here is my Tiny Coop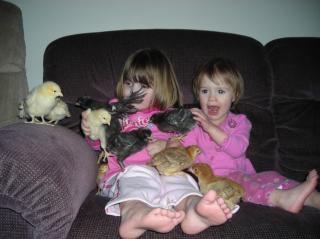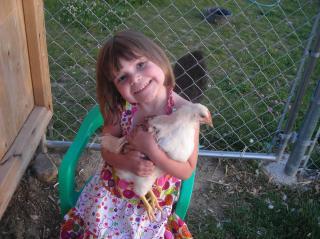 My girls and the chicks from last year.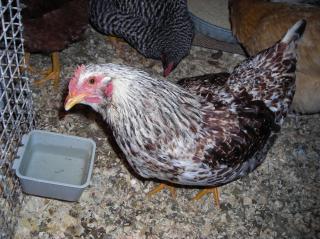 "Dottie" my Isa Brown
Here is my Snowy Mallards.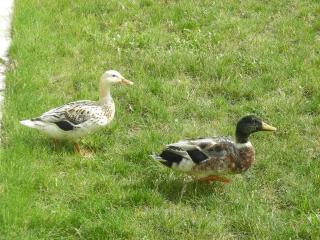 Floyd and Fiona
I've had them for about 3 years now.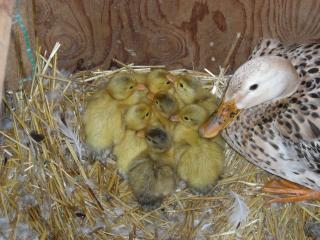 I think I was as proud and the parents.

They hatched out 14 ducklings.
************As soon as they start laying I'll be selling eggs. PM me if you'd like to be on a waiting list.************

Thanks for viewing